Dr Hannah Dugdale
Profile
I am an evolutionary biologist, interested in understanding individual differences in behavioural and life-history traits. I gained my undergraduate degree in Zoology from the University of Cambridge, and I then studied for a MSc in Biology and a PhD on the 'Evolution of Social Behaviour' at the University of Oxford.
After a post-doc at the University of Sheffield, I secured my own funding through a Rubicon fellowship and NWO visiting fellowship at the University of Groningen, and a NERC fellowship at the University of Sheffield. My research group is now based at the University of Leeds where we continue to investigate evolutionary dynamics of behavioural and life-history traits in natural populations.
Responsibilities
Athena Swan Committee Member
Research interests
Welcome to the Dugdale Research Group. We are interested in how animals can respond to environmental change and variation. Our research focuses on within- and between-individual differences in behavioural and life-history traits. We are interested in how these differences evolved and why they are maintained. This will improve our understanding of evolutionary dynamics, providing insights into whether animals may cope with rapidly changing environments. We study evolution in a range of avian and mammalian populations that are genetically pedigreed (Fig.1).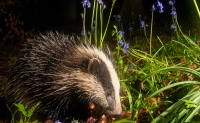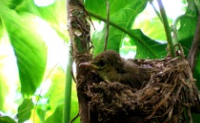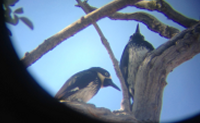 Fig.1 We use long-term data from natural populations of European badgers (left; photo credit A Harrington), Seychelles warblers (middle) and acorn woodpeckers (right).
Genomics of senescence: We have been awarded a NERC grant to evaluate the relative impact of environmental, social, transgenerational and genetic effects on senescence. Alex Sparks is the post-doc on this project and we are recruiting a PhD student for this project. The current focus of my research group is ageing. One of the most profound challenges we all face is that we deteriorate with age – a process known as senescence. Individuals clearly senesce differently, but our understanding of how and why individuals senesce in such different ways remains limited. Our research takes a comprehensive and integrative approach to investigate why individual variation in senescence evolved and is maintained. We apply state-of-the-art genomic and statistical techniques to our long-term datasets to investigate senescence. This will generate vital knowledge on how individuals can live longer, healthier lives.
Early-life effects on senescence: An individual's early-life experiences can have long-lasting effects, impacting on their senescence. We use telomeres – protective caps at the ends of chromosomes that are biomarkers of individual state – to determine how early-life conditions affect senescence in European badgers.
For information on our other projects, such as the genomics of inbreeding and antagonistic effects on immune genes, please click here.
We are a member of the Ecology and Evolution group at the University of Leeds.
<h4>Research projects</h4> <p>Any research projects I'm currently working on will be listed below. Our list of all <a href="https://biologicalsciences.leeds.ac.uk/dir/research-projects">research projects</a> allows you to view and search the full list of projects in the faculty.</p>
Qualifications
BA, U Cambridge; MSc & DPhil, U Oxford
Professional memberships
Association for the Study of Animal Behaviour
European Society for Evolutionary Biology
Genetics Society
International Society for Behavioral Ecology
Student education
Undergraduate project topics:
Coccidia in badgers
Cooperative breeding
Senescence
Women in science
Postgraduate studentship areas:
Cooperative breeding
Conservation genetics
MHC diversity
Personality
Quantitative genetics
Senescence
Women in science
See also:
FindaPhD project details:
Current postgraduate researchers