Professor Christine H. Foyer
Position: Professor
Areas of expertise: plant physiology and metabolism; photosynthesis; chloroplasts and mitochondria; redox biology; plant stress responses; primary carbon and nitrogen assimilation and metabolism; legumes; cereals
Email: C.Foyer@leeds.ac.uk
Phone: +44(0)113 343 1421
Location: 9.12 Manton
Website: The Foyer lab | ORCID
Profile
Christine Foyer was a Professor of Plant Sciences at the University of Leeds, UK for over 10 years. She moved to a Personal Chair the School of Biosciences at the University of Birmingham in April 2019. While Christine can still be contacted at my University of Leeds E-mail address, her E-mail address at the University of Birmingham is C.H.Foyer@Bham.ac.uk.
Christine Foyer is the Professor of Plant Sciences in the School of Biosciences at the University of Birmingham UK. She obtained her PhD in 1977 from Kings College, London. After post-doctoral studies at the University of Sheffield, UK, Christine held senior appointments at a number of leading Institutions, including the Institut National Recherche Agronomique (France), IBERS, Aberystwth (UK), Rothamsted Research and the University of Leeds. Christine is an active member of a number of national and international societies. She is member of the Board of Directors of the American Society of Plant Biologists and President Elect of the Association of Applied Biologists. She is also a member of a number of Institutional Advisory Boards and is currently the Chair for the FWO grant review panel BIO1 in Belgium, and a Chair of one of the ERC Consolidator Grant Panels.
Christine is a specialist in plant metabolism, particularly redox regulation and signalling. Her lab seeks to understand how redox processes regulate plant growth and defences under optimal, and stress conditions, with the aim of producing improved crops with sustainable yields for future agriculture. Christine's lab has made pivotal discoveries concerning the identification and function of key plant oxidants, antioxidants and other redox proteins. For example, she is a discoverer and founder of the "Foyer-Halliwell-Asada" cycle. Christine is ranked within the top 1% most cited works (Web of Science) for the subject field and year of publication, earning a mark of Exceptional Impact.
Responsibilities
Research Director
Module Manager
Research interests
The Foyer lab is interested in the regulation of plant growth and development under optimal and stress (drought, chilling, high light, aphid infestation) conditions. I am interested in how primary processes (photosynthesis, respiration) alter the reduction/oxidation (redox) status of cells and generate signals that regulate plant growth and defence responses. My lab uses multidisciplinary approaches incorporating -omics technologies, molecular and biochemical techniques and whole plant physiology to study the relationships between primary metabolism, gene expression and growth under optimal and stress conditions. While tackling fundamental research problems of intrinsic scientific interest, I am always mindful of the needs of agriculture and food security. In addition to undertaking fundamental studies on model plant species such as Arabidopsis thaliana, research in my lab is undertaken to enhance stress tolerance in a range of crop species particularly soybean, pea, faba bean, maize, barley and wheat. Current projects in progress in my lab include: (1) characterisation of redox processes that regulate the cell cycle, (2) identification of proteins that are involved in redox signal transduction between chloroplasts/mitochondria and the nucleus such as Whirly1 and the late embryogenesis abundant protein AtLEA5, (3) characterisation of the functions of cysteine and serine proteases in the control of stress-induced senescence, (4) the influence of abiotic stresses such as high light and nitrogen deficiency on local and systemic responses to aphids leading to resistance..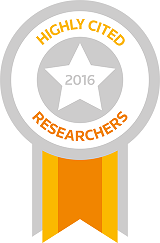 The following projects are currently in progress in the Foyer laboratory:
Plant stress responses particularly redox regulation of the cell cycle.
The functions of WHIRLY proteins in chloroplast development, stress tolerance and chloroplast to nucleus signalling in Arabidopsis, wheat, maize and barley.
The roles of ascorbate and glutathione in plant growth and defence, particularly through interactions with abscisic acid, auxin and stigolactones.
The role of Late Embryogenesis Abundant (LEA)5 in plant stress tolerance.
The roles of stigolactones in the responses of legumes to dark chilling and acclimation to high atmospheric carbon dioxide levels.
The roles of cysteine and serine proteases and their inhibitors in controlling of leaf (Arabidopsis, soybean) and nodule (soybean) senescence.
The interactions between abiotic stresses and plant responses to aphids in Arabidopsis and legumes.
<h4>Research projects</h4> <p>Any research projects I'm currently working on will be listed below. Our list of all <a href="https://biologicalsciences.leeds.ac.uk/dir/research-projects">research projects</a> allows you to view and search the full list of projects in the faculty.</p>
Qualifications
Student education
Studentship information
FindaPhD Project details:
<h4>Postgraduate research opportunities</h4> <p>We welcome enquiries from motivated and qualified applicants from all around the world who are interested in PhD study. Our <a href="https://phd.leeds.ac.uk">research opportunities</a> allow you to search for projects and scholarships.</p>