Guidance and support
Academic support and guidance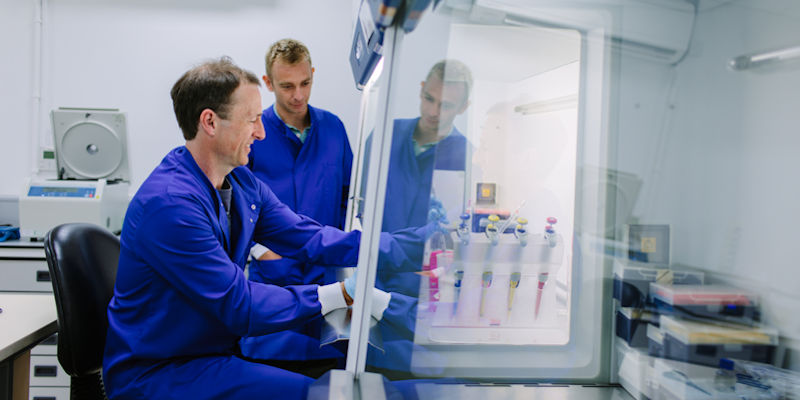 We're committed to helping you prepare for what's ahead in your research degree and future career.
Your lead supervisor, as well as your co-supervisors, will provide guidance and support throughout your research project. They will be experts in their field and experienced to advise in all aspects of your research project.
As well as your supervisory team, you will also seek support from your peers within the postgraduate community and postdoctoral researchers; through lab meetings, research groups, coffee mornings and networking events.
Your bespoke training plan
With your supervisor you will identify your training needs and create a training plan, which you will revisit throughout your study.
This will assist you in identifying areas to develop skills to prepare you, not only throughout your research through to writing your thesis, but for your professional development.
You and your supervisor will monitor and track your progress through the Graduate Record of Achievement and Development (GRAD) system.
Through this system you will input your training plan and record your training events, submit monthly progress reports, as well as your transfer report (to be completed at the end of your first year and request any changes to study.
Your lead supervisor and co-supervisory team will provide academic guidance and support throughout your PhD journey. It is with them that you will;
agree a plan for your project over the period of study
attend monthly supervision meetings to discuss your progress
seek support for any issues relating to your project
be advised on both report and thesis writing
be advised on training sessions and conferences which may be beneficial to you in both your research and as an early career researcher
receive written feedback on formal assessment.
As well as academic support and guidance through your project we understand that sometimes you may need support from outside your supervisory team. For more information about Wellbeing and Personal Support just click the tab above.