Guidance and support
Wellbeing and personal support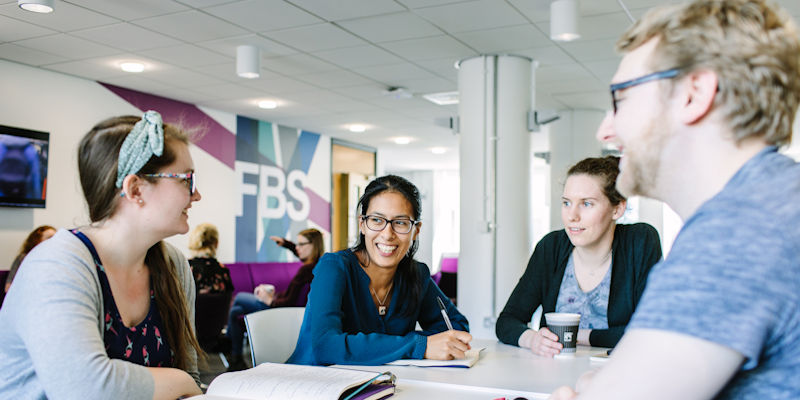 As well as academic support and guidance through your project we understand that sometimes you may need support from outside your supervisory team.
Within the Faculty we have four dedicated Deputy Directors of Postgraduate Research for Progression who are responsible for the well-being of our Postgraduate Researchers; whether you're feeling a bit homesick or need to take some time off your study, there is someone to listen and advise.
The Leeds Doctoral College
The Leeds Doctoral College was launched in October 2017 and exists to ensure that the University's PGRs receive the best possible support during their time in Leeds.
At the heart of any research degree lies the individual research project, but around that central core congregate a host of other activities and opportunities – training, work placements, language support, engagement with the broader university, and opportunities to teach – which the Doctoral College can help to coordinate and strengthen.
The Doctoral College is based on Level 12 of the Ziff Building and is normally open to visitors during office hours. Alternatively, PGRs can phone 0113 3436910, email doctoralcollege@leeds.ac.uk, or visit the website at www.leeds.ac.uk/doctoralcollege.
The Doctoral College can help to put PGRs in touch with the right training or support service to answer their questions and help them through any difficult times.
It can also provide opportunities for PGRs to share their work with others, such as via its regular informal 'Research Nights' presentation evenings.
For more information, look out for the monthly Doctoral College e-newsletter, which contains lots of useful news and updates.
Leeds University Union
As a postgraduate researcher at the University of Leeds you are automatically a member of Leeds University Union (LUU).
You may think the Union is just for taught students but we understand that postgraduate life is about more than just getting another degree.
We are here, first and foremost, to make sure that you receive the support and representation that you deserve and that decisions are made in your best interests.
We also give you opportunities to unwind, relax, and meet other PGRs from across the University.
Representation Whichever school or research institute you are part of, there is a PGR representative speaking up for you. These reps make sure your voice is heard at school, faculty, or University level and take your feedback to every decision-making committee across the University.
Community We understand that postgraduate life is distinct and that you may prefer to mingle with your direct peers. While we welcome postgraduates at all our events and encourage you to make full use of our events programme and join our clubs and societies, we also host a range of activities designed exclusively with postgraduates in mind.
Advice Because we're fully independent from the University, and we know that there are numerous reasons why getting your PhD might not run smoothly, our Help and Support team can give you free and confidential advice on any problems you experience in your academic or personal life.
On-campus support
We recognise that there may be times during your PhD when you might need some additional support.
You can benefit from a network of specialist services centred on you and your wellbeing including:
Support of international students
Our fantastically diverse international and multicultural University offers a once in a lifetime opportunity to get to know people from over 140 different countries and a huge variety of different backgrounds.
Global Community connects you to intercultural and international activities and friends that can bring you a world of different ideas and experiences.
We offer a wide range of opportunities, including the Global Café and the World Unite Festival.
There are opportunities to explore the UK through Global Saturday trips and to network with other postgraduate researchers who share your interests by joining one of our 40 internationally focused clubs and societies.