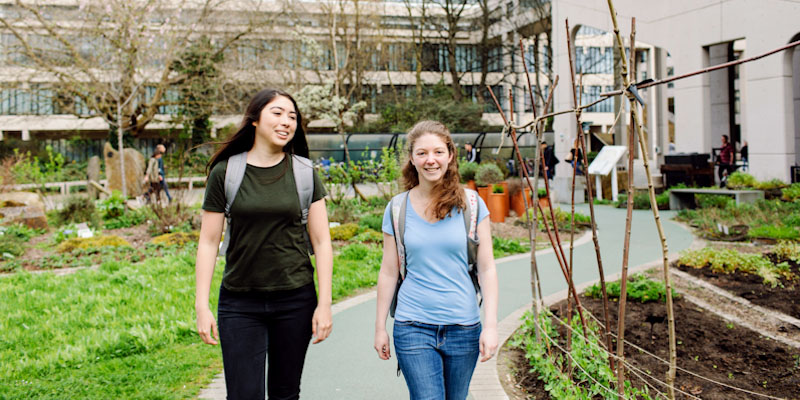 We welcome undergraduate students from across the globe. Over 45 different countries are represented in our vibrant and active international community of students and staff.
Global community
Our global community brings together students from undergraduate, Masters and postgraduate research studying in the Faculty, helping you to settle in and feel at home.
International qualifications
Search for the country-specific qualifications we require for our courses.
Scholarships
We have several international scholarships available for talented and passionate students coming to study with us on one of our undergraduate courses.
Link to Leeds
The Link to Leeds scheme allows you to connect with and speak to current international students studying with the Faculty of Biological Sciences. You can contact an ambassador directly to ask questions, join the Link to Leeds live chat events, and ask them all your questions about studying at the University of Leeds.
Leeds: a global city
The city of Leeds is a vibrant, affordable and multicultural city renowned as a centre for arts, sports, leisure, entertainment and nightlife. It has everything you would expect from a major city and is surrounded by beautiful, accessible countryside.
Our single campus is only a ten-minute walk from Leeds city centre. With over 60,000 students living within the city boundaries, there's a real student focus, making it an exciting place to live and learn.
International student experiences
Get to know some of our international students by exploring our student profiles.
You can read about their experiences at Leeds, their recommendations of things to do in the city and the support they've received while studying here.
<iframe width="560" height="315" src="https://www.youtube.com/embed/oUU67jsT0Qg" frameborder="0" allow="accelerometer; autoplay; encrypted-media; gyroscope; picture-in-picture" allowfullscreen></iframe>
<iframe width="560" height="315" src="https://www.youtube.com/embed/rHhVBUl6WPI" frameborder="0" allow="accelerometer; autoplay; encrypted-media; gyroscope; picture-in-picture" allowfullscreen></iframe>