Mazharul Altaf
Course: BSc Medical Sciences
Year of graduation: 2023
Nationality: Singaporean
Leeds is the perfect place to start your journey
I chose Leeds because I had heard great things about the city from a few friends who had previously studied there.
The city is filled with students, and is a very walkable city, making it easier to manoeuvre around. The University of Leeds is well-known for its reputation and Leeds by itself is home to many institutions including the Leeds International Study Centre.
The University of Leeds is a Russell Group university and has one of the largest campuses in the whole of the UK. The university is known for its quality of research and its teaching, and apart from that, they have a vibrant student community with students from all over the world. As someone who enjoys travelling and meeting individuals from all walks of life, I knew that Leeds would give me that opportunity to interact with fellow individuals.
In relation to my selection of degree course, I was exposed at a very young age to watching the news daily as well as to watching documentaries by my family, and that has integrated into my lifestyle up until now. I started to develop a fervent interest and love for science and always knew that science was going to play an integral role in my life as I want to contribute to the world eventually. Taking everything into account, there is no better place to kick start this journey apart from Leeds.
Experience the excellent Leeds International Study Centre (ISC)
My educational journey with the University of Leeds began at the International Study Centre in September 2020, which was unfortunately impacted by SARS-Cov-2. With lockdowns present, as well as many uncertainties surrounding the whole pandemic in various countries, we were having our lectures over Zoom back in our respective home countries. That meant that we had to shift our learning towards an online approach, something which most of us were new to.
We had 2-3 lectures online daily from Monday-Friday, and the only way we could interact with each other is through breakout rooms. Fortunately for those who joined International Year One (IY1) Biological Sciences, it was mandatory for us to make our way to Leeds in April 2021 as we were required to complete two weeks of laboratory to progress to Year 2. That would be the biggest highlight of my time at Leeds International Study Centre, as all of us were able to finally meet each other in person instead of being behind our laptop screens. We spent quality time together, be it in laboratories, or any time outside of it. Most of us were meeting each other almost every day, having meals together, as well as playing games such as pool and table tennis at our accommodations.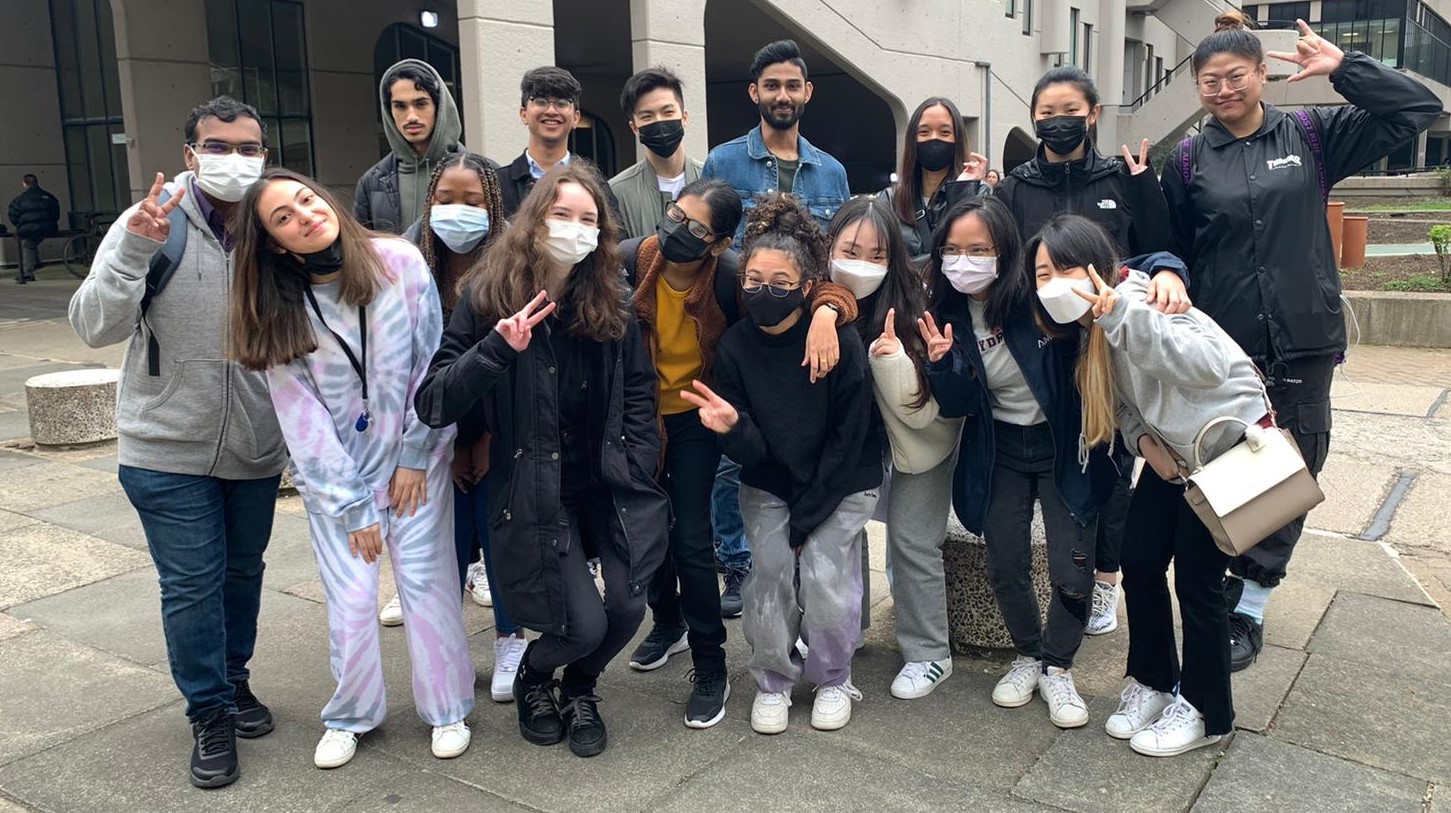 Personally, I was not in touch with the education system for two years as I was serving my nation. With that, instead of jumping straight into university, joining Leeds ISC was the best decision I made. In contrast to typical lecture halls with 160-200 students, my course at Leeds ISC had only 23 students. That meant that lecturers could pay greater attention to us students at Leeds ISC, and that was something which benefitted me during my time at Leeds ISC to prepare me for my time at the University of Leeds.
The modules taught at Leeds International Study Centre built the foundation of what was needed at the University of Leeds. Every science-related module required us to write either a laboratory report or a scientific abstract, as well as an array of assessments to prepare us for Year 2. Furthermore, I personally believe that Academic English Skills (AES), although not science related, was the most important module moving forward to Year 2. Despite being sceptical about it at the start of the academic year, AES actually taught me vital skills such as referencing skills, and how to find the right relevant scientific articles. These were pivotal during my time at the University of Leeds, something which I found many second-year students from the University of Leeds struggled with.
During lectures, we were further divided into two groups of 11 and 12 respectively, and that ensured that all of us were on track with our work, giving the opportunity for lecturers to monitor our work closely to prepare us for Year 2. Lecturers also held regular one-one meetings on our assignments and provided us with personalised feedback, which was something I found very beneficial.
The modules taught at Leeds International Study Centre built the foundation of what was needed at the University of Leeds.
The more you put in, the more you'll get out
The best advice I can give to new students who are considering the International Year One before moving on to Year 2 is to go in with an open mind and be receptive to learning. Students should have the eagerness in wanting to succeed and challenge themselves. Furthermore, new students should not feel as though they are forced into pursuing something that they are not interested in as that would deter their willingness to learn.
Students should not feel as though they would be at a disadvantage going from IY1 to Year 2 as everyone is facing that huge transition from first year to second and they are not alone.
Moreover, being an international student should not be a factor to shy away from mingling with others and forging new bonds. The university offers an incredible scale of clubs and societies where students can join to expand their circle and enhance their networking opportunities.
Being an international student should not be a factor to shy away from mingling with others and forging new bonds.
Individuals should use their time at IY1 wisely and adopt the habit of independent learning as Year 2 involves tremendous hours put into independent learning. Students should also be prepared for a larger cohort size in Year 2 and not be expecting the personalised feedback that they received during IY1. As such, during their time in International Year One, students should make full use of their one-one sessions with their lecturers and clarify any doubts they have pertaining to both their assignments and the transition to Year 2, so that they would be better prepared mentally. However, students can still get help from professors in Year 2 and should not be afraid of doing so, although that would require students to take the initiative and be proactive.
In case students face any form of adversity, there are various departments put in place to contact at both institutions. Overall, International Year One provides a robust platform and pathway to prepare and land a place at the University of Leeds and prospective students should not pass on that opportunity. Most importantly, students should enjoy their time here in the UK as international students!
There's more to your course than you think
What have I enjoyed the most about my degree course? It would hands down be the practicality of the course.
Instead of just learning things at a superficial level, pursuing a BSc in Medical Sciences gave me the opportunity to delve deeper into the various aspect of each discipline in relation to the human body which comprises cells, tissues, organs, and organ systems.
In my course, I was able to venture into various departments such as Neuroscience, Pharmacology, and even Sports Science, which provided a holistic approach. The practicality and global relevance of this course meant that we were taught about current pressing diseases and scientific problems around the world, and we can potentially contribute to scientific breakthroughs and innovations. In addition, being in this course meant that I had the chance to collaborate with incredible lecturers who have made my time as an undergraduate extremely fulfilling while imparting knowledge into us students. Lastly, I forged new friendships and memories that would last a lifetime.
The University of Leeds is home to a large range of facilities all around the campus and being one of the largest campuses in the UK, it is of no surprise. Undoubtedly, the laboratory has played a huge part during my time here as an undergraduate student.
Starting from my first year with Leeds International Study Centre, I have spent 2 weeks in the laboratory offered by the university. Furthermore, during my second year, I cultivated various laboratory skills which were essential moving on to my third and final year. During my final year, while I was working on my Capstone Research Project, I was in the laboratory every single day from morning, up until evening. It felt as though I was a working professional in the laboratory instead of me being a student!
During my time at the university, other facilities played an integral role as well. The libraries were important to get work done, including the study booths/rooms offered, which came in handy during group assignments as well. Furthermore, the computer clusters were one of my favourite places to complete certain assignments which required a larger screen, and with some clusters being 24 hours, that made it an added bonus. Lastly, during long days working in the laboratory, the Refractory and cafes were useful when it came to lunch breaks, and they offer a good selection of food.
The University of Leeds and the faculty offer an excellent range of support to those who require such services. As students, we received emails regularly, especially during the assessment period, to check on our wellbeing.
Tackle the toughest real-world challenges
My research project was titled; Tackling Alzheimer's Disease Through the Modulation of Activated Human Microglial Clone 3 (HMC3) Cells: Potential Therapeutic Approaches Using Cromolyn, Resveratrol, Berberine, and Curcumin.
This Capstone Research Project was a laboratory-based project. As the name suggests, the purpose was to find a potential cure for Alzheimer's Disease (AD). It is clearly established that there are no complete cures when it comes to neurodegenerative diseases, AD included. With that in mind, it intrigued me further to work on something that has a purpose, and this was in line with the principles I hold close to my heart in hopes of making a change to the world.
I was the only undergraduate working under Professor Ian Wood, which meant that my project is based solely on the work I put in. As a result, I visited the laboratory every single day from morning until evening. I embarked on my research project with the aim of modulating activated microglia cells with the use of four drugs – Cromolyn, Resveratrol, Berberine, and Curcumin. My study was the first to test the effects of these four drugs on the Human Microglial Clone 3 (HMC3) cell line (to the best of my knowledge) as the majority of studies pertaining to AD were done on microglia cell lines derived from rodents.
Over the time I spent in the laboratory, I cultivated various laboratory skills such as cell culture, RNA extraction, quantitative RT-PCR, immunocytochemistry, and data handling and statistical analysis. For that, I am extremely grateful towards Professor Wood for enabling me to harness those skills which would be essential when it comes to furthering my education. Overall, I thoroughly enjoyed my time working in the laboratory.
The social life of a Leeds university student
The centre of Leeds is relatively tiny, which makes it a very walkable city and the location makes it perfect to travel anywhere else around the UK. Furthermore, Leeds is surrounded by the countryside, and I love to make my way there on weekends to unwind and relax. My favourite thing to do is to spend quality time with all my friends, be it a night out, or doing something wholesome such as trying out different cuisines, heading to the cinema or playing bowling with them. Ultimately, my time in Leeds is absolutely incredible thanks to the company of my friends and making more memories together.
Leeds is a vibrant city filled with culture, contains a rich history, and has an extremely lively atmosphere due to the city being filled with students.
I am someone who loves football and have been playing football at a highly competitive level throughout my life. With that, being in the UK was perfect for me due to their love and passion for football. I have been a massive Chelsea fan for over two decades now, so I head down to London often to watch a game at Stamford Bridge (Chelsea's home ground), and even watched away games, including the time when Leeds United played Chelsea at Elland Road!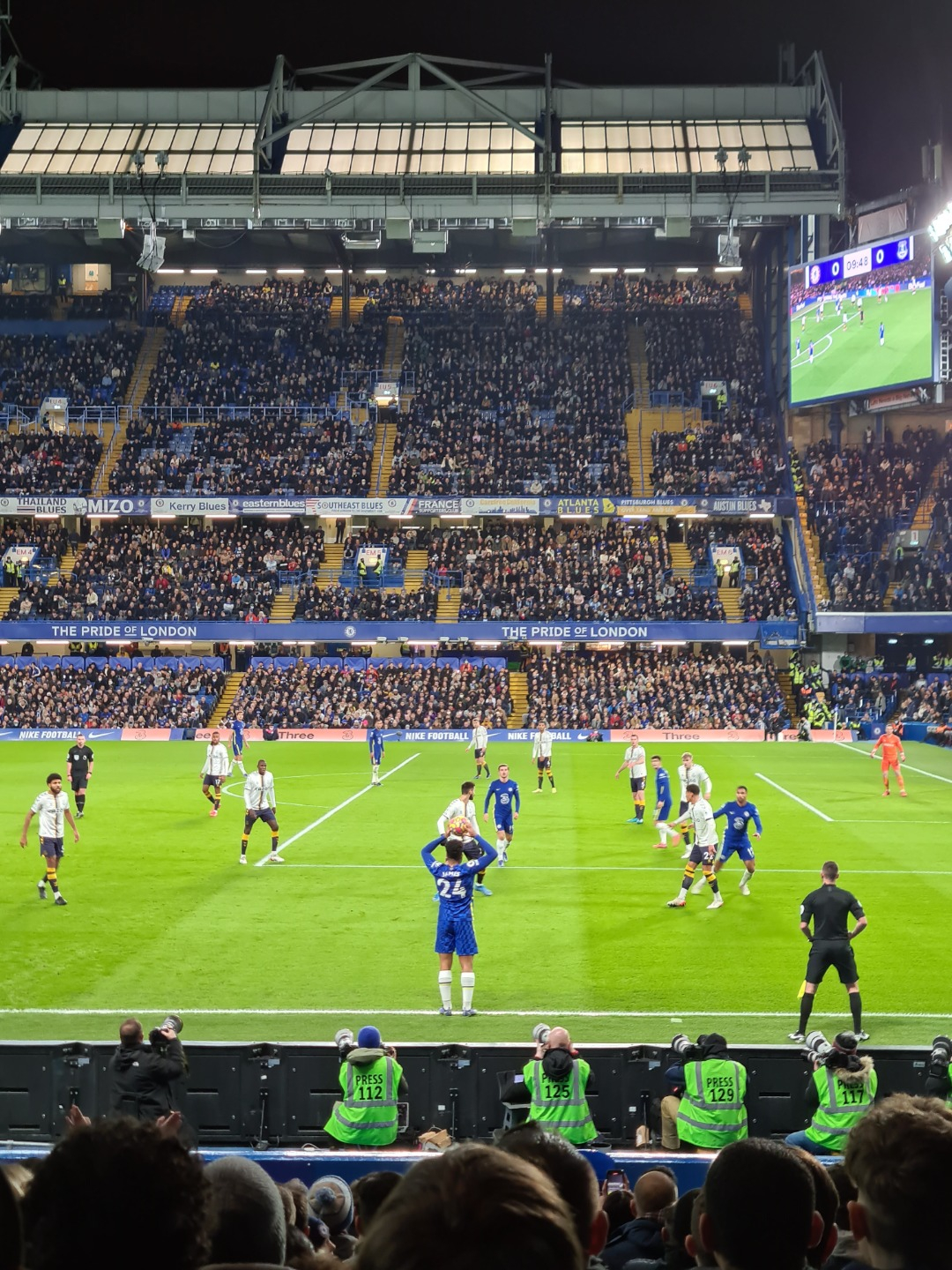 Apart from football, I am someone who loves to travel so that I can experience new cultures, meet new people, and broaden my perspective of the world. As someone from Singapore, the UK and Europe are not very close by, so during my time here in the UK, I have been to 21 different countries during term breaks. In fact, after submitting my dissertation, I went on a month-long break, exploring 7 different countries. I also managed to tick one box off the bucket list when I stayed in the French Alps, right by Mont Blanc. With regards to just Leeds alone, I spend wholesome time with friends playing football in Hyde Park and having barbeques/picnics as well.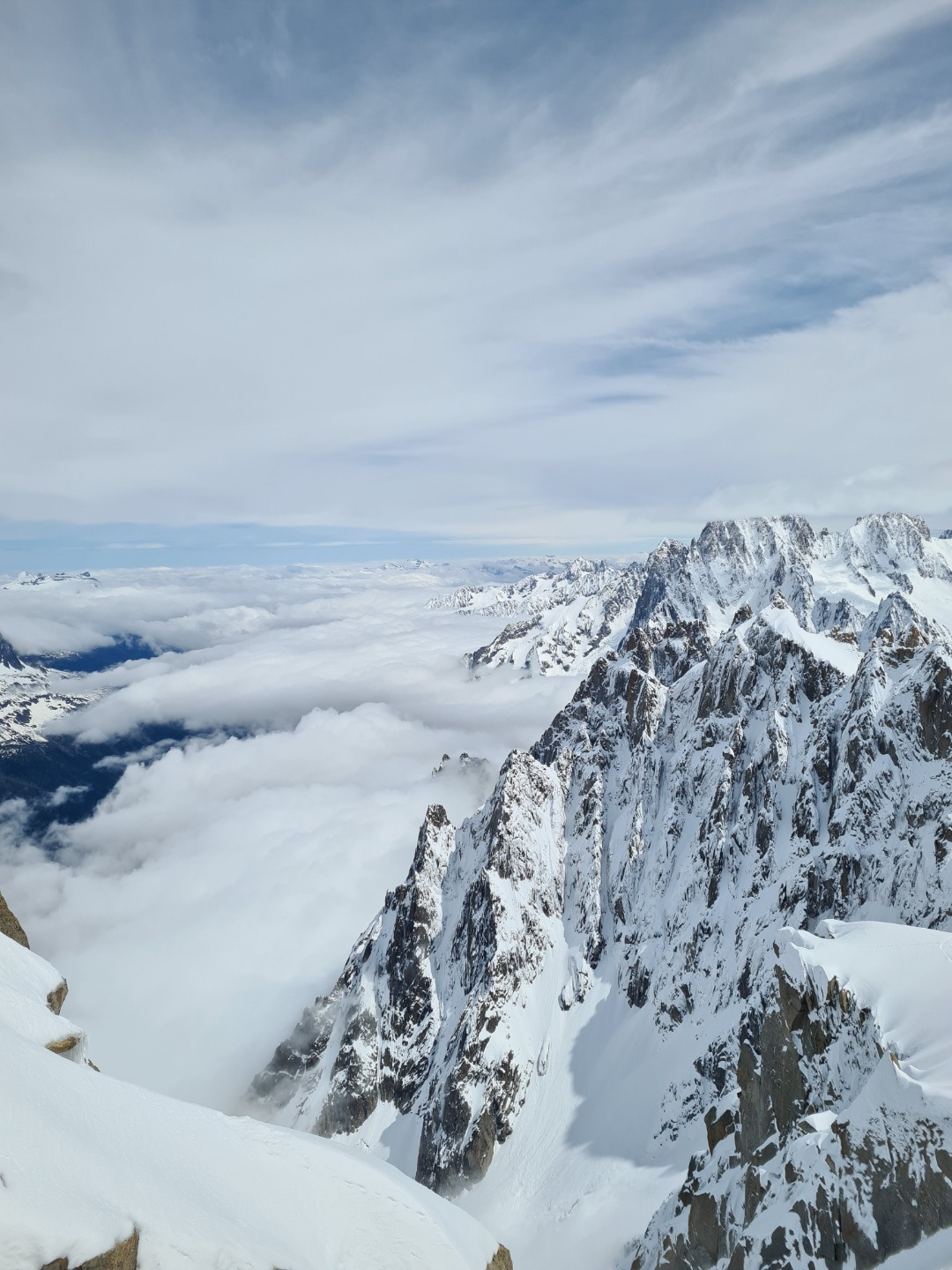 What comes next?
I am planning on furthering my education by pursuing a master's degree in order to reach my personal goals and ambitions.
I am someone who believes in making a change in any environment that I am in. Taking into consideration everything that has happened in the world, starting from the Spanish Flu in 1918 up until the recent SARS-CoV-2 pandemic, it is clearly evident that despite advances in the scientific field, the scientific world is not as prepared as it is perceived to be. Furthermore, there are no cures for various diseases globally such as cancer and neurodegenerative diseases.
My degree has enabled and shaped me to fully understand the complexity of these diseases, as well as give me the laboratory experience to work on them.
My degree has enabled and shaped me to fully understand the complexity of these diseases, as well as give me the laboratory experience to work on them. This was seen during my Capstone Research Project where I embarked on a study in hopes of finding a potential cure for Alzheimer's disease.
Moreover, I was the only undergraduate assigned to this project and was working independently throughout the duration of my project. This would aid me in achieving my career ambition of having the ability to make a change, be it in terms of a particular disease, or in terms of holding a reputable position in a respectable organisation.
Overall, my time here in Leeds has been nothing but incredible. From the time I was in International Year One Biological Sciences at Leeds International Study Centre, up until the completion of my undergraduate degree at the University of Leeds, both institutions have nurtured and shaped me to prepare myself for what the future has in-store for me.
Leeds has been an amazing place, especially to pursue an undergraduate degree at the University of Leeds which is a Russell Group university known for its research. I am thankful for all the lecturers who have imparted knowledge in me throughout this journey. It is truly an honour to be a part of Leeds alumni community, and I am always willing to be of assistance to students at both Leeds ISC, and at the University of Leeds.