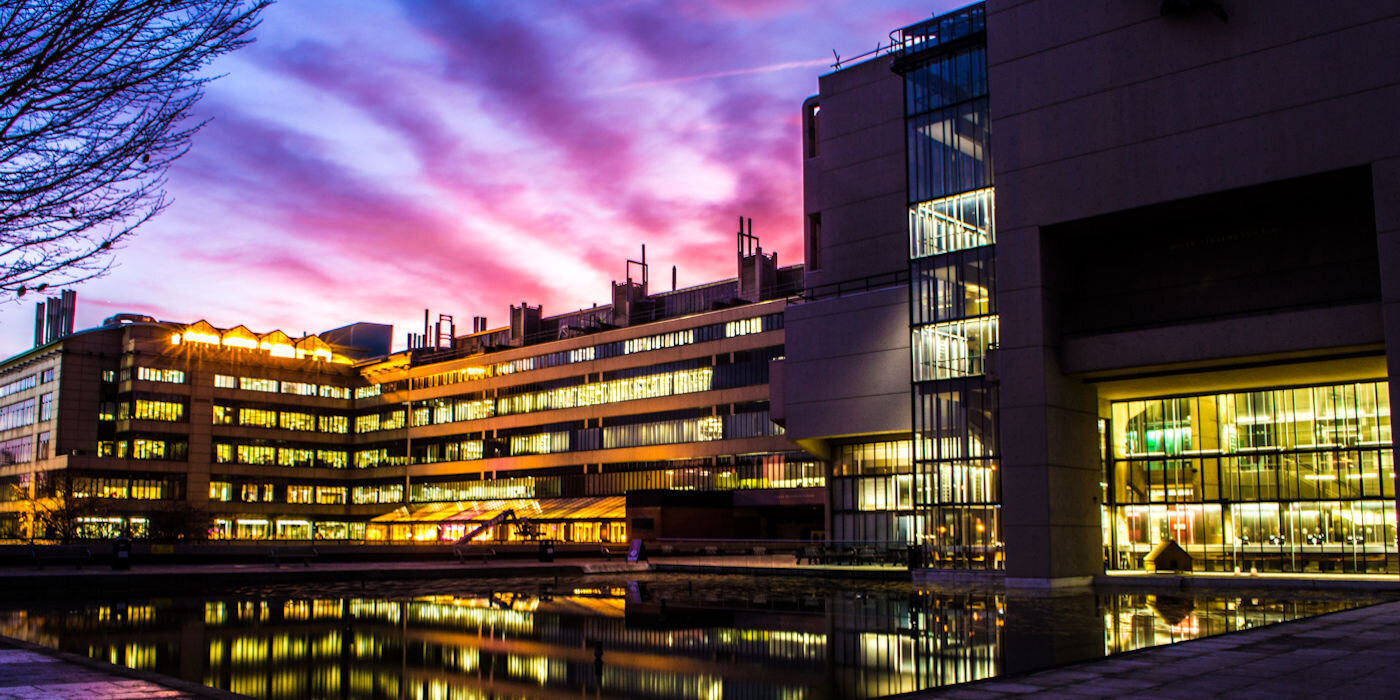 Faculty of Biological Sciences
School of Biology
The School of Biology at the University of Leeds engages students in high-quality research on global and societal issues that matter.
We have a team of 33 academic staff, plus their research groups with more than 100 postdoctoral research assistants, postgraduate researchers and research technicians.
Our academics are tackling real-world scientific problems from sustainable crops to the biology of disease - and you'll be learning the answers with them.
Our teaching
The School of Biology delivers the whole organism Biology programmes within the Faculty of Biological Sciences. This delivery ranges from molecular to population scales, includes animals, plants, and fungi, and involves fundamental basic biology through to applied research with considerable societal impact.
Our taught modules address the wonder of how life is maintained, both through internal mechanisms and within natural environments. Students are engaged in our active research projects based in laboratories within the school and research sites around the world.
Research groups
Evolutionary research themes span from evolutionary genetics to the evolution of life-histories and population dynamics. Ecological research encompasses natural terrestrial, freshwater and marine ecosystems across the globe. Our research also includes exploration of the impacts of human activity in heavily-modified urban and agricultural landscapes.
More

on Ecology and Evolution
Our plant science research encompasses cell and molecular biology, through molecular genetics to ecophysiology & crop science. Specific areas of expertise include developmental biology & hormones, comparative genomics, epigenetics & chromatin structure, plant cell walls & glycobiology, stress responses, root-soil processes and plant nematology. Our strong fundamental plant science base is being used for the development of future crops with high productivity and resilience to climate change.
More

on Plant Sciences
Biological mechanisms in the processes of development, nutrition and metabolism, in animals and humans, are investigated. We study several animal and in vitro systems to uncover the molecular basis and genetics of healthy and disease states including parasitic infections, congenital disorders and cancer. Our research has direct applications ranging from the improvement of animal performance in farming through to the design of therapeutic drugs for medical purposes.
More

on Heredity, Development and Disease
Research Impact
We apply our research outcomes for societal benefit. Here are some examples of our high impact case studies:
A global challenge of the 21st Century is to produce enough food for the growing world population, in the face of climate change. Prof. Benton's research has focussed on how farming drives ecological dynamics at field, landscape and global scales. Prof. Benton is a Global Agenda Steward for the World Economic Forum, and an author of the "Climate Change and Land" Special Report of the IPCC (Intergovernmental Panel on Climate Change).
Plant parasitic nematodes cause more than $100 billion annual losses to world agriculture with cyst and root-knot nematodes in particular causing over 80% of these losses. Prof. Urwin's research includes exploring new biotechnological approaches to resistance as well as examining the effectiveness of biofumigant strategies. His group also develop improved modelling approaches to determine the effect of variables on the impact of nematode parasitism. His research covers a wide range of nematode species and their associated host crops.
Galapagos is one of the most iconic places in the world for evolution and biodiversity, but many of the endemic species in the archipelago are now vulnerable to introduced diseases. Dr Goodman, with Ecuadorian partners, has established the first ever molecular genetic and pathology laboratory in the Galapagos islands, seeking to develop disease mitigation strategies.