Independent research fellowships
Overview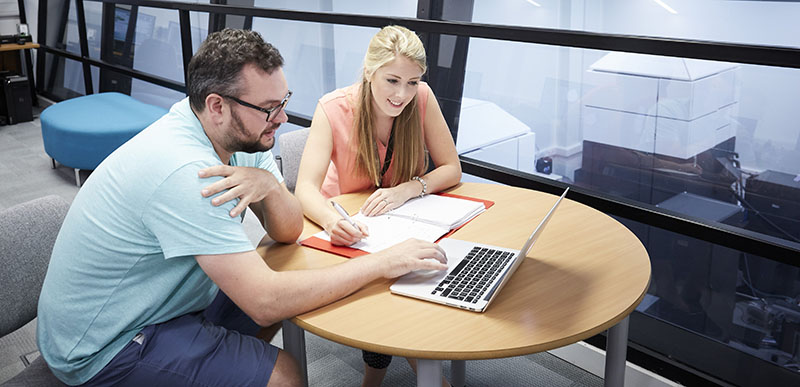 The Faculty of Biological Sciences represents one of the largest groupings of biological scientists in the UK, with an internationally renowned track record in research.
The Faculty is a major area of strength within the University and enjoys very close working relationships with the Faculties of Medicine and Health, Mathematics and Physical Sciences, Earth and Environment, and Engineering.
The size of the Faculty and the University of Leeds is an opportunity to bring people together into interdisciplinary research groupings.
Significant recent investments in our infrastructure contribute to the dynamic and vibrant research environment that offers excellent opportunities for leading edge research.
As part of our academic strategy, we are committed to fostering a dynamic research-led environment, peopled by high quality staff and we are particularly interested to hear from researchers wishing to hold an Independent Research Fellowship in the Faculty.
Applicants will join an ambitious research environment with a world class infrastructure and research facilities in all major areas of Biological Sciences. They are also particularly encouraged in areas which would enhance the Faculty's cross-disciplinary and collaborative research programmes.
What we can offer
Advice on preparing your application – from experienced, senior staff including; suitable funding sources; effective CV content; the application process; costing the grant and core research facilities; peer review and mock interviews.
Lab and office space - new independent fellows are given suitable lab and office space.
Support - access to PhD studentships and support staff to support your career development.
Mentoring and guidance – senior academic as mentor from day one they provide one-to-one advice and guidance on grant writing and peer review to ensure the best opportunity for success, and act as an independent advisor to your career progression. You will also become a full member of a Faculty research group, providing you with access to wider support and guidance.
New investigator network – as a Fellow in the Faculty you will join the large network of new investigators who meet on a regular basis to share their experience and discuss best practice.
Career development – access to a suite of University training schemes and the opportunity to develop your teaching skills.
Facilities – in-house cutting-edge facilities and equipment to support world-class research.
Start up fund – negotiable fund for use to kick start your research programme.
A large proportion of our staff hold, or have held, fellowships and the Faculty has historically had an excellent track record in recruiting independent fellows as permanent members of staff at the end of their fellowships.
The career-developing environment at Leeds will be highly beneficial to your career whether a position becomes available at the end of your fellowship at Leeds or elsewhere.
Next step
To discuss a potential Fellowship application, please contact fbsris@leeds.ac.uk.