Sport and Exercise Sciences
As part of 'Sport & Exercise Sciences, Leisure & Tourism' group, 95% of our submitted research was ranked 'world leading' or 'internationally excellent' in the 2021 Research Excellence Framework.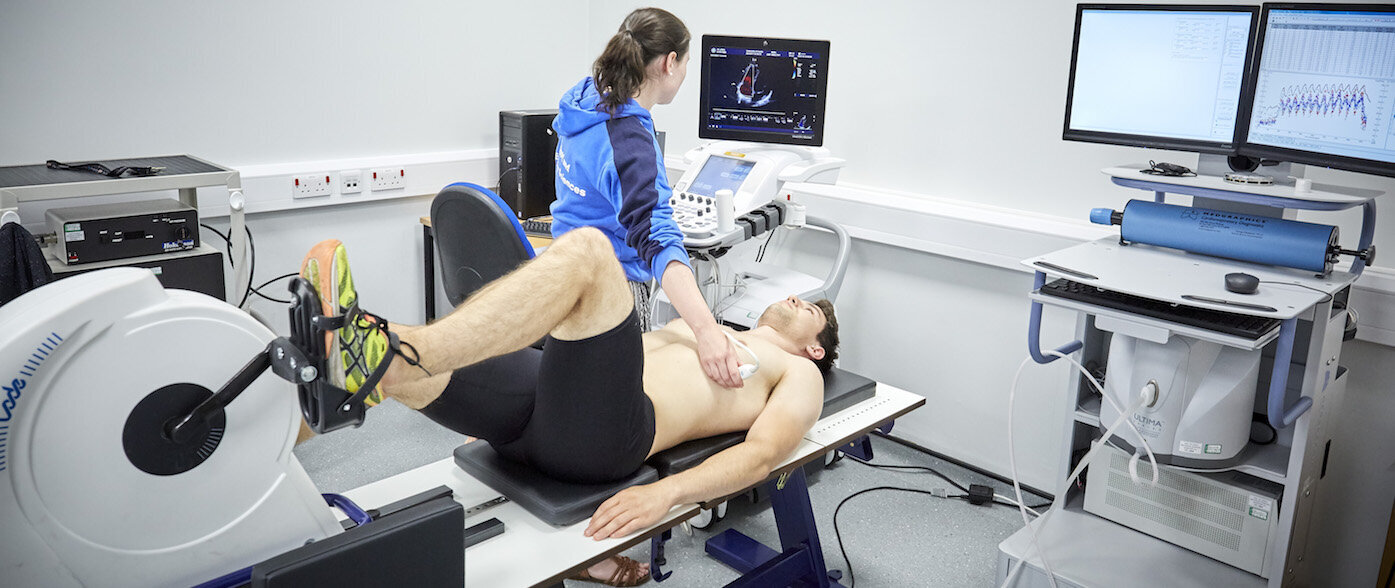 Explore our facilities
Scroll down
Our research
Sport and Exercise Sciences
Sport and Exercise Sciences
Our research
The Sports and Exercise Sciences group has a world-class focus for research excellence in exercise science, building on its distinctive identity in understanding the basic mechanisms, and translational applications of physical activity in health and disease. The group has over 50 members including 20 permanent academic staff, research and teaching fellows.
The group covers a wide range of topics, which are underpinned by fundamental research. We work closely with the Cardiovascular group, sharing three research themes (Skeletal muscle in health and disease, Ageing and the cardiopulmonary system, Exercise and the failing heart), and use an interdisciplinary approach to answer shared research questions.
We provide a world-class, research-led education through our undergraduate degrees; Sport and Exercise Sciences (MSci, BSc) and Sports Science and Physiology (MSci, BSc). We also run a full-time and part-time Masters programme; MSc Sport and Exercise Medicine.
Research themes
Research in the biomechanics theme is split into two complementary areas; Comparative Biomechanics and Exercise & Sports Biomechanics .
More

on Biomechanics
The overarching research aim in the Motor Control and Neurorehabilitation theme is to investigate how the central nervous system (brain and spinal cord) interact and integrate information from the environment in order to produce effective motor behaviours.
More

on Motor Control and Neurorehabilitation
Physical activity has significant benefits for mental and physical well-being. While policies have been put in place throughout the UK to help establish active lifestyles across the lifespan, a finding that becomes even worse during key life events such as pregnancy and with age.
More

on Physical Activity and Public Health
Age is a major risk factor for the majority of cardiopulmonary complications. In part this is because many cardiovascular and pulmonary diseases are progressive. However, even healthy ageing is associated with a reduction in blood vessel and lung function, with a sharp decline in maximal cardiac output and aerobic capacity as people advance into their 60s and beyond.
More

on Ageing and the cardiopulmonary system
Heart failure is a complex syndrome with impairment of cardiac, respiratory, musculoskeletal and vascular function, all of which contribute to reduced quality of life and mortality. Exercise has established benefits in patients with heart failure but debate continues as to the most appropriate exercise modality.
More

on Exercise and the failing heart