Enrichment opportunities
Clubs and societies
Clubs and societies
Clubs and societies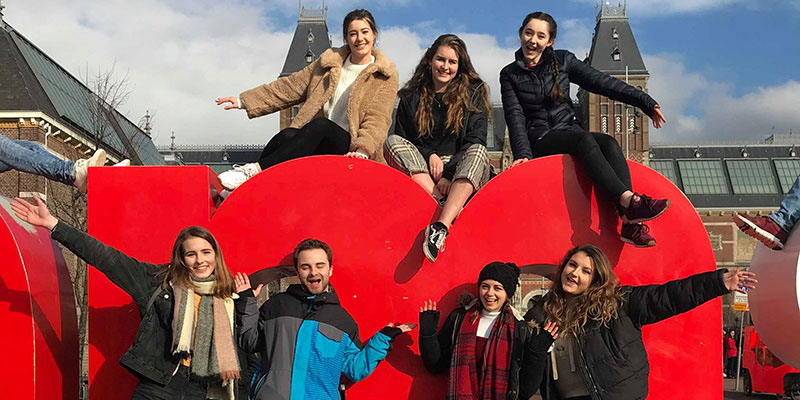 Leeds has one of the largest student unions in the country. Leeds University Union (LUU) exists to represent, support and entertain you throughout your student years.
Leeds University Union has over 250 activities to choose from – you can get involved in anything from football to chess, wine tasting to skydiving, dance to 'a cappella'. You can even try your hand at Quidditch!
Our active student-run societies are a great place to meet others in the Faculty and participate in great socials and trips.
If you wanted to get more involved, you could even join a society committee and help to plan and organise activities.
Student societies
FoBSoc is the biggest of our student societies and caters for all students within the Faculty. It's also one of the biggest and best societies in the Leeds University Union, with over 850 members.
They run a wide range of social and educational events throughout the year and often collaborate with other clubs and societies. FoBSoC also have four intramural sports teams including football, hockey, netball and rugby.
Contact: enquiries@fobsoc.co.uk
BioSoc represents students interested in all biology subjects, from genetics to ecology. Throughout the academic year BioSoc hold socials, events, compete in sports, and create collaborations and opportunities for biology fanatics to meet and make friends. BioSoc compete in netball and football and organise a yearly trip abroad.
Contact: leedsbiosoc@hotmail.com
MicroSoc is open to microbiologists and anyone else with a keen interest in microbiology – with an aim to introduce you to like-minded people. They have frequent socials – boozy ones (like the Otley Run) and non-boozy ones (like laser quest) – aiming for every fortnight plus impromptu meet-ups in between.
Contact: leedssom@gmail.com