Electron Microscopy
Our facility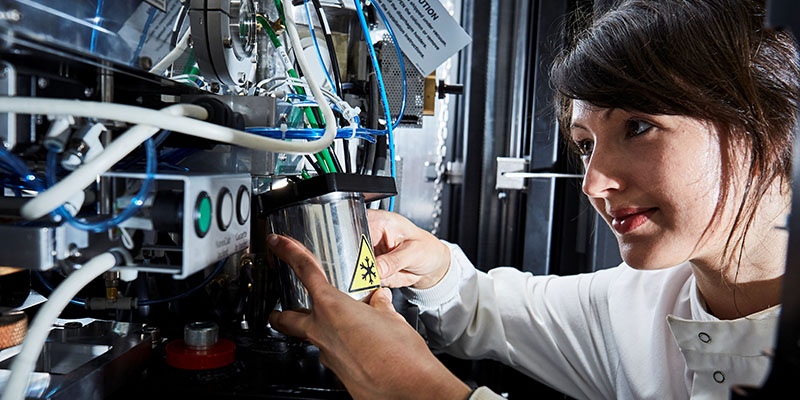 The Astbury Biostructure Laboratory is our electron microscopy facility within the Faculty of Biological Sciences. We have a range of state-of-the-art equipment for transmission electron microscopy of biological specimens, from small macromolecular complexes to tissues, and related material.
Our facilities are available to researchers from across the University, as well as external users form academia and industry.
We specialise in structural biology, generating high-resolution data to produce high-resolution structures of a broad range of macromolecular complexes including membrane proteins, ribosomes and viruses.