Bats and roads – evidence informed conservation practices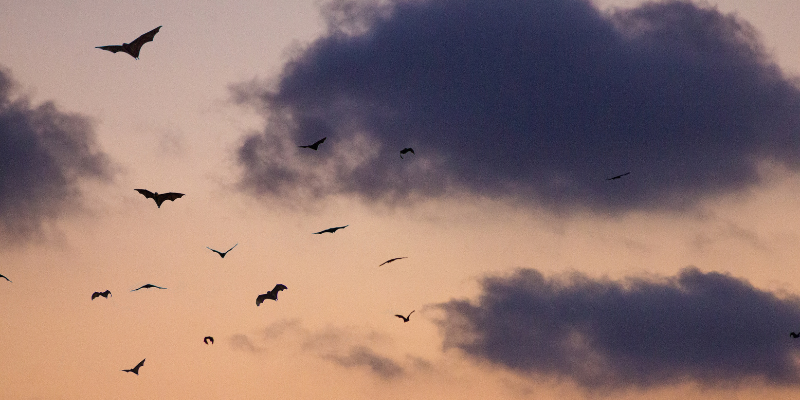 The challenge
Balancing the requirement for economic development with the needs of wildlife is an area of potential conflict. Developing transport infrastructure is a priority of the UK government, with plans for major rail developments (High Speed 2, HS2) and several significant road developments.
The presence of linear man-made structures can prevent wildlife from being able to move within their habitats, degrade the habitat and kill wildlife directly, so suitable measures need to be put into place to reduce the harmful effects. However, effective mitigation needs to be based on robust research evidence.
The solution
Professor John Altringham, an expert on the biology and conservation of bats, with Dr Anna Berthinussen, has carried out research to investigate the most effective ways of enabling bats to navigate across road and rail structures. They were commissioned by the Department for Environment, Food & Rural Affairs (Defra) to develop standardised and cost-effective methods for assessing the effects of road and rail construction on bats, together with an assessment of the effectiveness of current crossing structures (including underpasses, gantries and green bridges).
The impact
The methods developed are quantitative, robust, replicable, and produce data suitable for statistical analysis. Importantly, the approach also allows for comparisons to be made before, during and after construction.
Clear survey protocols for use by conservation practitioners and the consultancy industry have been developed, together with a set of recommendations for best practice, management and appropriate mitigation solutions for future linear transport infrastructure schemes. Specialist training courses on these methods have been developed for Chartered Institute of Ecology and Environmental Management (CIEEM) and the recommendations have been included in a number of research-informed guidance documents in the UK, France and the EU.
Altringham and Berthinussen have been consulted about a number of major transport infrastructure proposals, including the proposed HS2 rail development where they gave evidence to a parliamentary select committee. They also contributed to the public inquiry for the proposed M4 extension in South Wales.