Dr Scott Bowen
Profile
Associate Editor - Journal of Cachexia, Sarcopenia, and Muscle
Committee – European Association of Preventive Cardiology (Secondary Prevention and Rehabilitation)
Medical Research Council (MRC) – New Investigator (NIRG)
My research interest is muscle biology, with a key focus on the mechanisms of skeletal muscle wasting and weakness in health and disease. The main research aim of the lab is to better understand and find optimal treatments for skeletal muscle disorders, while the academic aim is to train young scientists to a high level and prepare them for a career in the scientific field.
My research training included working at the Institue of Systems and Membrane Biology at the University of Leeds (UK), Department of Cardiology at Leipzig Heart Center (Germany), Department of Circulation and Medical Imaging at the Norwegian University of Science and Technology (Norway), and Applied Physiology Laboratory at Kobe University (Japan). I started as an independent investigator in the School of Biomedical Sciences at the University of Leeds in 2017.
Research funding includes support from the Medical Research Council (MRC), Heart Research UK (HRUK), British Heart Foundation (BHF), Ministry of Defence (DASA), Alexander von Humboldt Foundation, Leducq Foundation, and the British Council.
Research interests
Mechanisms of muscle weakness and wasting.
Loss of muscle mass and strength occurs in many clinical conditions, and plays a critical role in pulmonary complications and disabilities observed in patients and leads to significant reductions in quality of life and survival. The aim of this laboratory is to identify key mechanisms contributing to muscle dysfunction in various diseases such as heart failure, and how this can be prevented through the development of novel therapies that include small-molecule inhibitors and exercise training. One particular area of interest is investigating why the main muscle of respiration, the diaphragm, becomes weak in acute and chronic disease.
Key research areas include:
Molecular mediators of skeletal muscle weakness in heart failure and other clinical disorders
Rescue treatments for muscle wasting, including exercise training and novel small-molecule therapeutics
Mechanisms of exercise intolerance
Impact of major trauma on muscle regeneration
International collaboration
One major aim of the lab is to develop sustainable links with international institutes and colleagues in order to aid scientific progress and cultural exchange. Current ongoing collaborations include working with Professors Volker Adams (Dresden Heart Center) and Siegfried Labeit (Heidelberg University) in Germany, Professor Anselmo Moriscot and Patricia Brum (USP) in Brazil, Professors Harry Rossiter (UCLA) and Daniel Cannon (San Diego) in the USA, Professor Shunsaku Koga (Kobe University) in Japan, and Professor Ulrik Wisloff (NTNU) in Norway. The lab aims to foster strong links using multiple approaches, including regular student exchanges and small workshops. Examples include:
Newton Funded Researcher Links Workshop coordinated with Professor Anselmo Moriscot at the University of Sao Paolo. This UK-Brazil cooperation (supported by the Newton Fund, British Council, FAPESP, and CONFAP) brought together early career researchers to discuss the major issue of gunshot-related injuries and muscle regeneration. Future collaboration will now focus on developing better treatments for patients who suffer such traumatic injuries.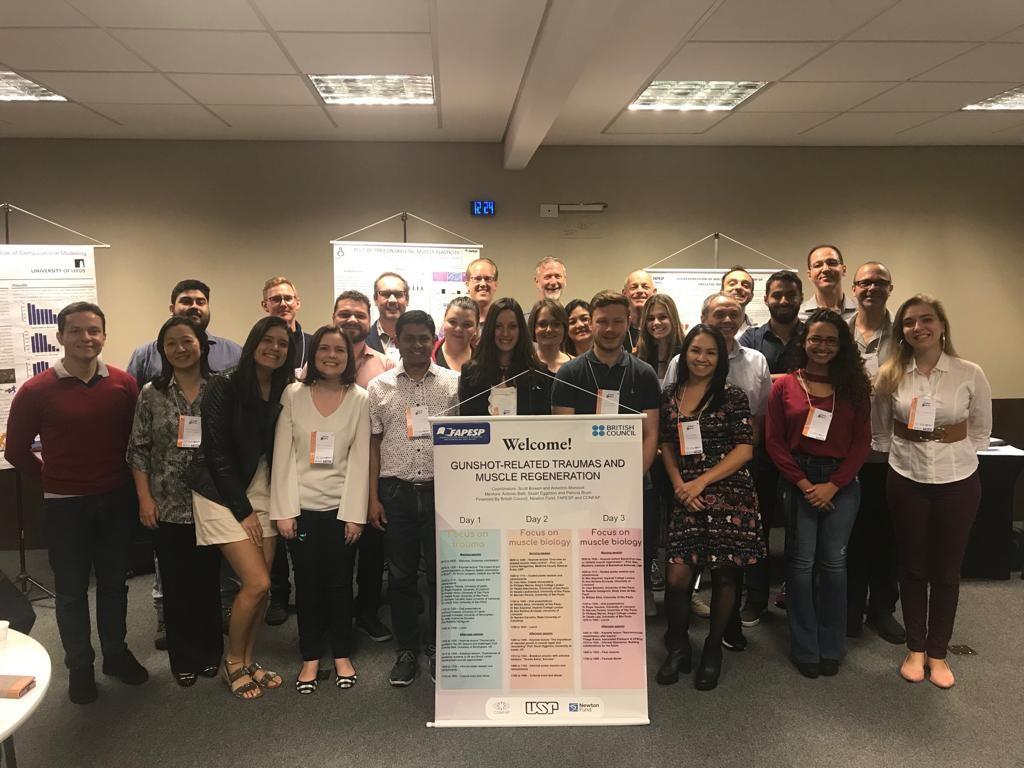 The laboratory group
One key factor allowing the lab to progress science is the involvement of excellent postgraduate researchers, which is fostered by our regular social events. Here is what the current members of the group would like you to know:
Dr Marcelo Pereira, PhD (2021-2023): I am a HRUK funded postdoctoral research fellow in muscle biology. My work focuses on muscle dysfunction in the setting of heart failure and I have specific expertise on muscle growth and anabolic mechanisms. Email: M.GomesPereira@leeds.ac.uk
Dr Mattia Scalabrin, PhD (2020-2023): I am a current MRC funded postdoctoral research fellow in muscle biology. Adopting different molecular, biochemical and physiological techniques; working in close collaboration with clinicians I am focused on understanding the process of muscle wasting in diabetes and heart failure in rodents and patients. E-mail address: M.Scalabrin@leeds.ac.uk
Ever Espino-Gonzalez, MSc (2018-2022): I am a PhD researcher in Biomedical Sciences funded by Conacyt. My research focuses on the cellular mechanisms and novel treatments of skeletal muscle weakness in heart failure. I use in situ and in vitro functional analysis, histological assays of fibre type distribution and capillarity, and in situ experiments on mitochondrial respiration in rodents and patients in order to provide new insights into the heart failure-induced skeletal muscle impairments.
Nathanael Wood, MSc (2019-2023): I am a PhD researcher supported by an internal FBS programme. My project is focused on the mechanisms of muscle atrophy in patients with heart failure and diabetes. I work closely with clinicians in the LGI to collect muscle biopsies from patients and assess gene and protein expression alongside histological techniques for assessing structural alterations.
Sam Straw MBChb (2019-2021): I am a medical doctor specialising in cardiology, with an interest in heart failure and diabetes. I am undertaking a PhD on the effects of heart failure on exercise intolerance for these patients.
Annabel Critchlow (2020-2022): I am currently completing an integrated masters in Sports Science & Physiology. My project is focused on the sex-specific differences in skeletal muscle between males and females with heart failure.
Viktor Engman (2020-2022): I am currently doing an integrated master's. My research is focussed around diaphragm alterations in heart failure with preserved ejection fraction following pharmacological treatments. I have also been awarded a Summer Studentship by the Physiological Society to perform further work in the Bowen lab.
Harrison Gallagher (2020-2022): I am currently completing my integrated masters in Sport Science and Physiology. My project is exploring anabolic signalling in heart failure with preserved ejection fraction.
Harry Street (2020-2022): I am currently pursuing an integrated Masters in Sport Science and Physiology. My project is examining skeletal muscle proteostasis following myocardial infarction with an interest in mechanisms of contractile dysfunction.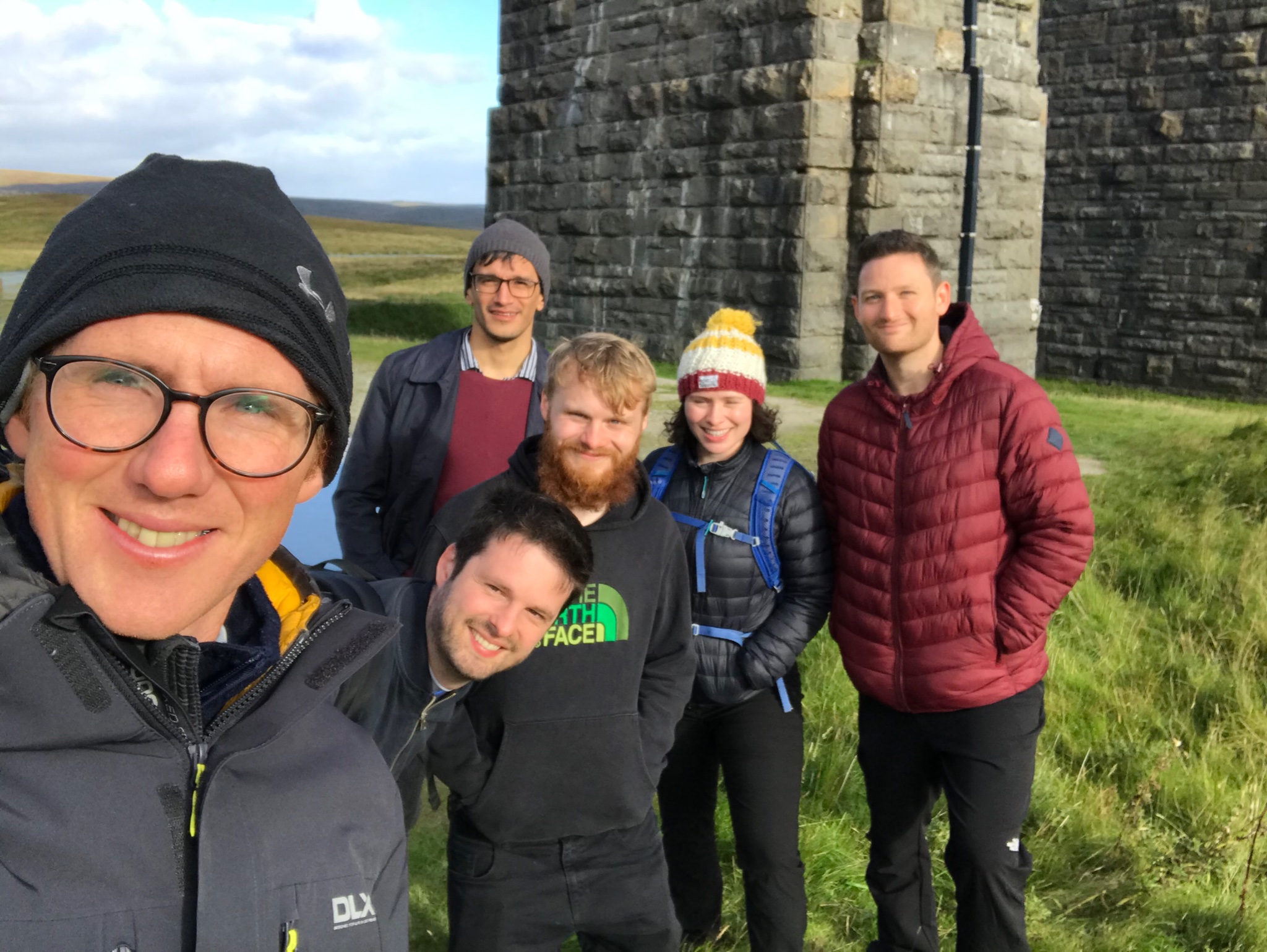 A lab day out! On top of the Yorskhire dales braving the harsh weather.
Undergraduate Projects
Undergraduate students are considered an important component to supporting the lab's development. Undergraduates will first be commonly exposed to group and one-on-one sessions providing an introduction to the topic area. Basic lab training will then follow, allowing development of some key research skills. Thereafter students will be offered a range of projects to pursue and independently investigate, which may lead to a published manuscript and co-authorship.
Positions
The lab is always interested in recruiting highly motivated and enthusiastic researchers, ranging from postdoctoral to PhD to MSc level. Opportunities may be available and anyone with an interest should contact Dr Bowen on t.s.bowen@leeds.ac.uk.
Funding and support
The laboratory would like to thank the following for their generous support: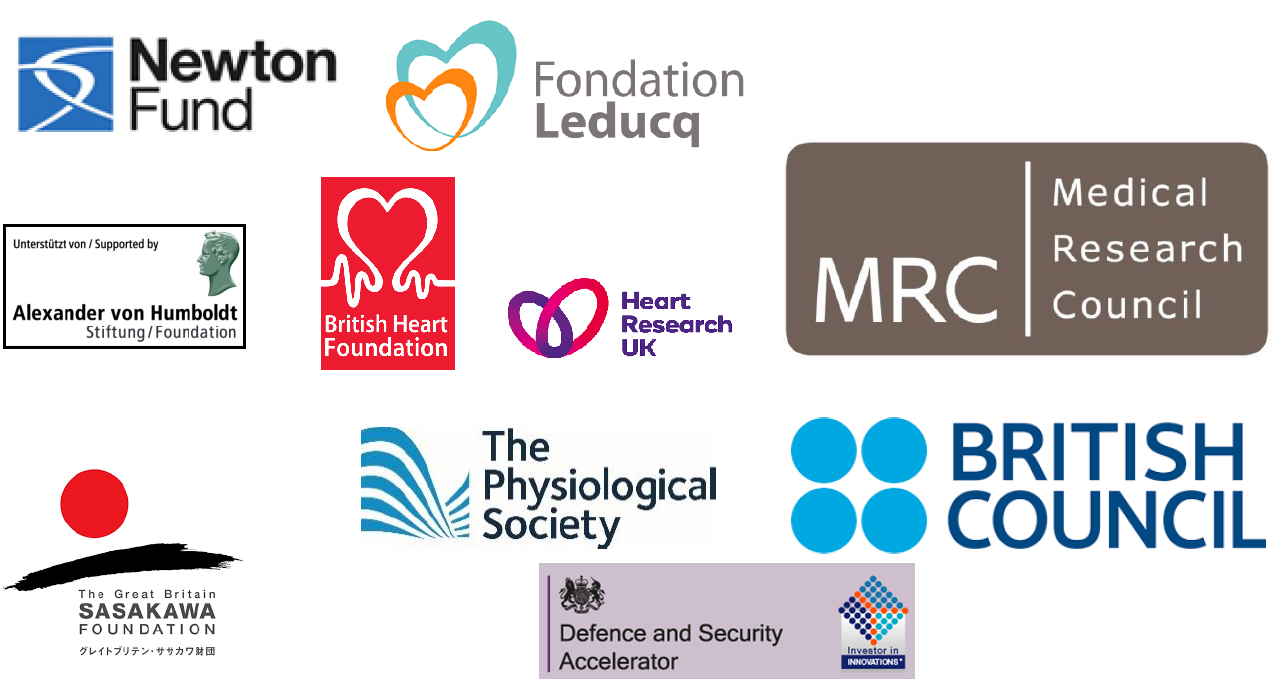 <h4>Research projects</h4> <p>Any research projects I'm currently working on will be listed below. Our list of all <a href="https://biologicalsciences.leeds.ac.uk/dir/research-projects">research projects</a> allows you to view and search the full list of projects in the faculty.</p>
Qualifications
BSc (University of Leeds), MSc (Loughborough University), PhD (University of Leeds) 2008-2012, Postdoctoral Research Fellow (Heart Center Leipzig) 2013-2017
Professional memberships
American Physiological Society
Physiological Society UK
European Society of Cardiology (EAPC)
Student education
Modules Managed
SPSC 3326 – Exercise Prescription for Health and Disease
SPSC 5203M – Physical Activity, Health and Exercise Prescription
SPSC 2230 – Muscle Function and Adaptation
Modules Taught
SPSC 1301 – The Physiology of Exercise Testing and Performance
SPSC 1224 – Exercise Bioenergetics
SPSC 1211 – Tutorial and Pracitcal Skills
SPSC2218 – Professional Skills in Research
SPSC 3326 – Exercise Prescription for Health and Disease
SPSC 5203M – Physical Activity, Health and Exercise Prescription
FOBS3393/94 - Research Project
Research groups and institutes
Cardiovascular
Sport and Exercise Sciences
<h4>Postgraduate research opportunities</h4> <p>We welcome enquiries from motivated and qualified applicants from all around the world who are interested in PhD study. Our <a href="https://phd.leeds.ac.uk">research opportunities</a> allow you to search for projects and scholarships.</p>
Projects
<li><a href="//phd.leeds.ac.uk/project/1356-brown-adipose-tissue-derived-small-molecule-interorgan-signalling-in-cardiometabolic-disease">Brown adipose tissue-derived small molecule interorgan signalling in cardiometabolic disease</a></li> <li><a href="//phd.leeds.ac.uk/project/1415-how-does-skeletal-muscle-communicate-across-organs,-tissues-and-cell-types-to-induce-the-beneficial-metabolic-effects-of-exercise?">How does skeletal muscle communicate across organs, tissues and cell types to induce the beneficial metabolic effects of exercise?</a></li> <li><a href="//phd.leeds.ac.uk/project/227-the-effect-of-inorganic-nitrate-on-systemic-energy-homeostasis-in-a-setting-of-perturbed-energy-balance:-implications-for-diabetes-and-obesity.">The effect of inorganic nitrate on systemic energy homeostasis in a setting of perturbed energy balance: implications for diabetes and obesity.</a></li>