Professor Sue Deuchars
Position: Professor of Neurophysiology
Areas of expertise: spinal cord; neurogenesis; autonomic neuroscience; neuromodulation; electrophysiology; imaging; microneurography
Email: S.A.Deuchars@leeds.ac.uk
Phone: +44(0)113 343 4249
Location: G5.53h Garstang
Website: Researchgate | ORCID
Profile
I am proud of the fact that I have worked as an academic researcher both full and part-time and I mentor and support scientists to reach their full potential, regardless of their circumstances.
My time-line is as follows:
1988: BSc Physiology, University of Cardiff
1993: PhD Royal Free Hospital, London
1993-1995: Post-Doctoral Fellowship, London
1995: Reapplied for funding, secured 5 years
1996: October, Maternity leave for 1st Child
1997: Returned to work after 3 months maternity, part time for 2 months then full time for 2 months.
1997: Moved to Leeds following husband's successful application for lectureship
1997: 6 Months not working to spend with son, applying for grants.
1998: 3 year British Heart Foundation (BHF) funding for research, working 0.6 FTE acting as Post-Doc and principle investigator with funding for part-time technician.
1999: Maternity for 2nd child; used University Maternity Grant to prevent maternity leave pay being paid out of research grant; BHF grant put on hold.
2001: Further 3 years of funding from BHF; funding permanent and continual (and still 0.6 FTE) until 2008.
2005: Successful in application for EPSRC Academic Fellowship (0.6 FTE)
2008: Reader of Neuroscience (0.6 FTE)
2014: Programme leader Neuroscience; moved to 0.8 FTE
2017: Moved to full-time employment and took up role of Director of Research
2021: Promoted to Professor of Neurophysiology
Responsibilities
Director of Research
Equality and Diversity Champion, The Physiological Society
Research interests
My laboratory has two main areas of research:
Neurogenesis in the spinal cord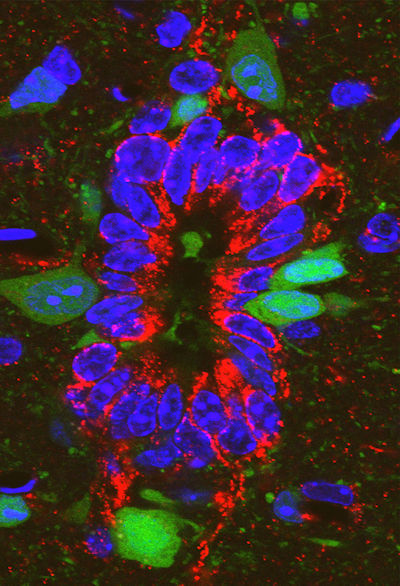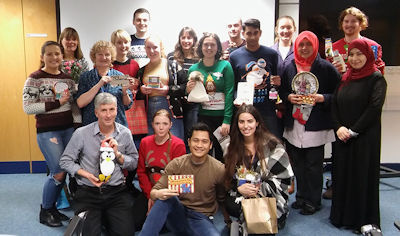 The ability of stem cells or progenitor cells in the postnatal central nervous system to proliferate and differentiate into fully functioning neurones, astrocytes or oligodendrocytes (termed postnatal neurogenesis) has been a recent focus of attention. Despite this, there is an incomplete picture of how neurogenesis can be harnessed to enable production of specific neurones or replace lost oligodendrocytes in injury, multiple neurodegenerative disorders or during aging. In particular, there is a lack of understanding of how exogenous compounds can effectively drive endogenous neurogenesis. Such understanding will provide novel strategies for treatment of these conditions.
Within the spinal cord there are populations of stem cells and precursors that have potential for generation of new neurones, oligodendrocytes and astrocytes. In injury, these proliferate and move to the site of injury but there is some debate over how the ependymal cells, which are considered the stem cells of the spinal cord, contribute to this response. Despite this, we have shown that we can produce new oligodendrocytes through a number of different mechanisms and have research projects to further understand these mechansims and their potential in models of multiple sclerosis. In particular, we focus on what are the sources of these new oligodendrocytes, what are the downstream pathways from receptor to the proliferative responses and what happens in a model of multiple sclerosis - can we reverse the demyelination? Using transgenic mouse models, we apply acute recording techniques, the use of organotypic slices cultures and in vivo experiments to answer these questions.

Circuitry controlling autonomic function and neuromodulation of autonomic output in humans
Worldwide, hypertension and associated cardiovascular problems are on the increase. One currently untapped avenue for treatment is manipulation of areas of the central nervous system involved in cardiovascular control. Our aim is to further current understanding in these areas to open up the possibility of new interventions. We are also interested in how the sympathetic control changes over the course of the day, in aging or in certain conditions such as heart failure. We employ neuroanatomical, electrophysiological and molecular biological methods to investigate properties of neuronal circuits in the CNS that underly control of the cardiovascular system. We use both animal models of conditions and reporter mice and human studies, involving microneurography to understand how we can manipulate the circuits to maintain homeostasis. We have projects investigating whether it is possible to redress the balance of autonomic control using neuromodulation so that the sympathetic branch is maintained at suitable levels to avoid cardiovascular problems.
The sympathetic nervous system can be regulated by the brain as well as feedback from the body. A major level of control occurs in the spinal cord where sympathetic preganglionic neurones (SPNs) are the final point of influence in the central nervous system. These SPNs are modulated by pathways from the brain and body which can act via small local cells (interneurones). To date, very little is known about the characteristics of these interneurones - where they are located, which neurones link to these cells, what neurotransmitters they contain and how they talk to the SPNs. We are therefore interested in determining these characteristics since we believe that these cells play a prominent role in the control of the autonomic function linked to the cardiovascular system and bladder function. We employ behavioural tests, alongside our usual techniques to see how we can manipulate these circuits. Some of this work is carried put in conjunction with Autifony Therapeutics.
The laboratory is a friendly and productive group, working together using different approaches to produce our research. Our research team is vibrant and focussed, playing an important part in the nurturing and support of PhD students and postdoctoral researchers. We have weekly laboratory meetings and neuroclub meetings (presenting to a wider neuroscience audience). We have collaborative ventures with a number of clinicians and our research goes from single cells to humans. We have a good track record of sharing supervision of PhD students to enable interdisciplinary teamwork – all research is constantly disseminated amongst the whole group, encouraging interactions and diverse technologies to be utilised where appropriate. Our students and research fellows are also expected to and enjoy taking part in outreach activities such as the Discovery Zone. Training in specific experimental techniques is often provided by core staff, and in some cases in external workshops. Research seminars are viewed as an essential aspect of training, and excellent programmes are provided in the School of Biomedical Sciences, other faculties and within the Leeds Teaching Hospital Trust.
Our research has received support from the British Heart Foundation, The Wellcome Trust, The Royal Society, BBSRC, The Dunhill Trust and Wings for Life.
<h4>Research projects</h4> <p>Any research projects I'm currently working on will be listed below. Our list of all <a href="https://biologicalsciences.leeds.ac.uk/dir/research-projects">research projects</a> allows you to view and search the full list of projects in the faculty.</p>
Qualifications
1988 - BSc (Hons) in Phsyiology, Cardiff
1992 - PhD in Cardiovascular Neuroscience, Royal Free Hospital and University College, London
Professional memberships
Chair of Meetings Committee, The Physiological Society
The Physiological Society
British Neuroscience Association
Society for Neuroscience
Associate Editor Autonomic Neuroscience Basic and Clincal
Student education
Undergraduate project topics:
Neurogenesis in the spinal cord
Autonomic control and maintaining homeostasis
Postgraduate studentship areas:
Neurogenesis in the spinal cord
Autonomic control and maintaining homeostasis
See also:
FindaPhD Project details:
Academic roles:
School Director of Research and Innovation
Research groups and institutes
Cardiovascular
Neuroscience
Cardiac remodelling and repair
Ageing and the cardiopulmonary system
Neurotrauma and Repair
Neural Circuits
Molecular Neuroscience
Current postgraduate researchers