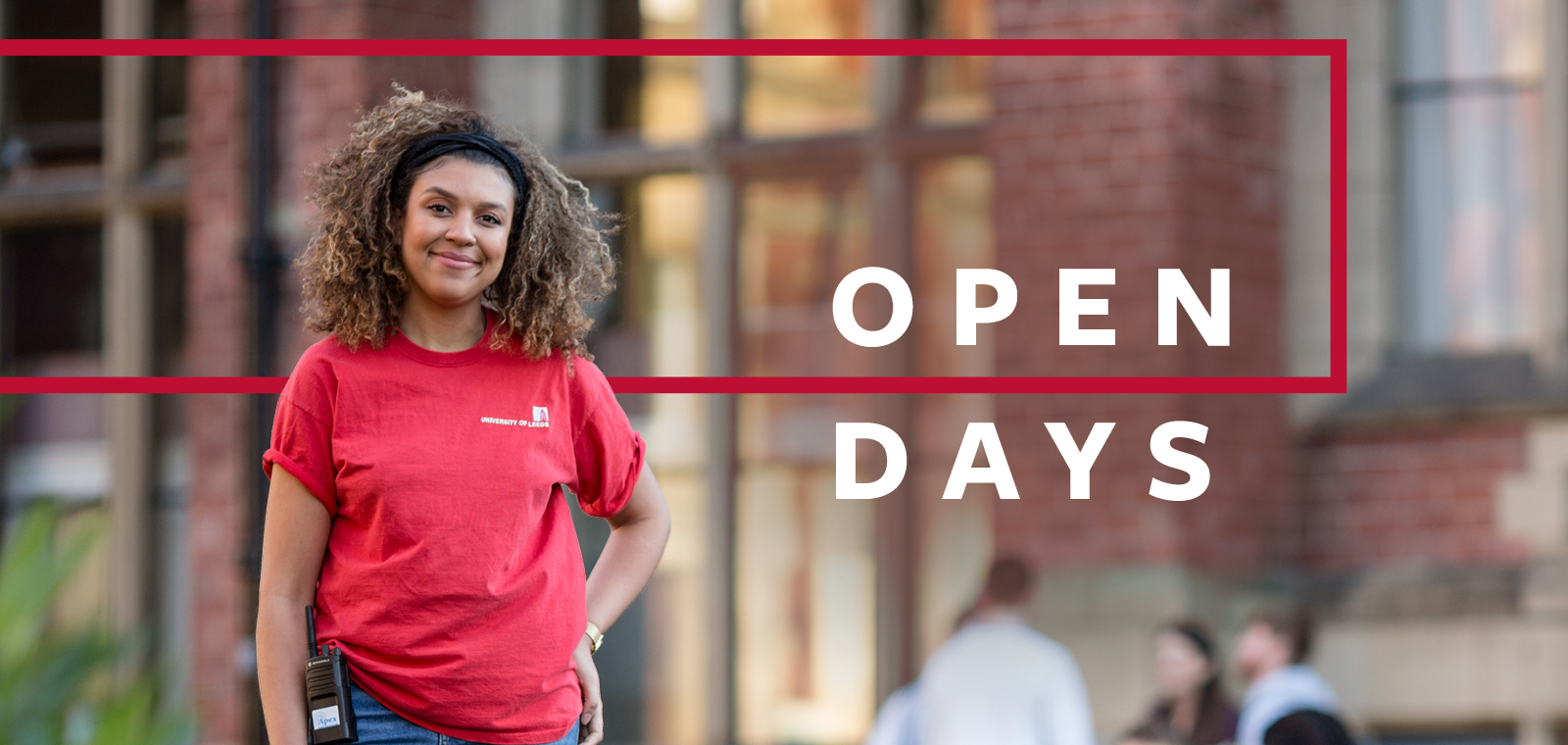 Date: Saturday 7 September 2019, 09:00 – 17:00
Location: University of Leeds
Type: Faculty of Biological Sciences, Events
Cost: Free
Explore campus, talk to staff and students and find out about your subjects at our autumn open days.
Join us for the day to start thinking beyond. Activities start from 9am and most are repeated throughout the day.
If you can't make an open day, campus tours are available throughout the year.