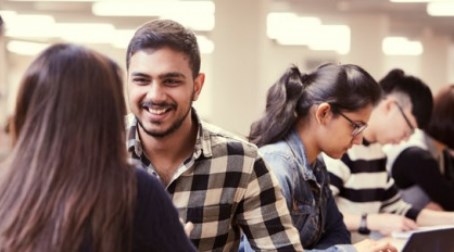 Our Link to Leeds ambassadors are available online to share their experience with international students and offer holders.
The Link to Leeds Ambassador Scheme provides international offer holders with an opportunity to talk to current University of Leeds students about their experiences and to ask questions about what it's like to study in Leeds. All you need to do is choose an ambassador!
You can search for an ambassador by country or region, subject area or level of study and contact them by email, arrange a skype call, register for one of the live chat events, or you can even post questions on the Link to Leeds Facebook page, Instagram or Twitter accounts.
The live chat events take place every fortnight and cover a number of different topics to help you prepare for starting your degree at the University of Leeds.
Register to one of our upcoming live events:
8th March - Meet our ambassadors
22nd March - Studying at Leeds
5th April - Campus and City
19th April - Accommodation
3rd May - Student Life at Leeds
17th May - Student Opportunities
31st May - Student Support
14th June - Accommodation
12th July - Preparing for Leeds