Leeds scores well in international student survey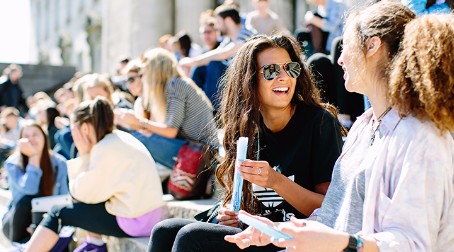 Leeds has achieved some of its highest ever scores in the latest International Student Barometer survey.
The survey, carried out by an independent organisation, I-graduate, runs every two years at Leeds. It enables us to compare the experience of our international students with the higher education sector here and overseas and with other Russell Group universities.
In the latest survey results Leeds was ranked as follows amongst the 10 Russell Group universities taking part:
first for counselling and disability support
top three for the student union and accommodation office, with really positive comments from our students in these areas
top five, and better than Russell Group average, for our sport, social and library facilities
top five for learning, living and overall satisfaction: these were our highest ever scores in these areas
The survey was conducted at the end of 2016 and received responses from 159,959 students from 196 countries in 17 countries. In the UK, 42 institutions, including 10 Russell Group universities, took part. At Leeds, 3,091 students at undergraduate and postgraduate level responded: 37% of our international students.