Wild Otter caught on camera in the Peak District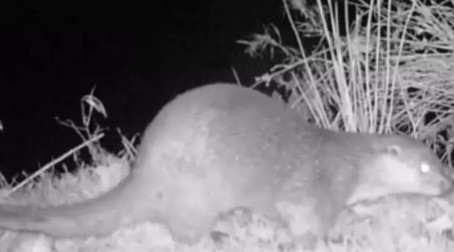 One of our Masters students was a part of the research team who captured this amazing moment.
MSc student Amy Withers is part of a Sheffield research team which revealed that a small population of otters has returned to Sheffield on the River Don for the first time in nearly 50 years. Amy performed the DNA profiling of Sheffield's otters co-supervised by Dr Deborah Dawson and Dr Hannah Dugdale from the University of Sheffield.
Amy said: "We are really excited to have identified seven different individual otters that have visited Sheffield in 2017.
"To be able to use genetic analysis to investigate otters on the River Don and learn more about this very elusive mammal has been an amazing experience. Our results matched well with previous records of otter presence based on sightings and signs around Sheffield, but we were able to take this further to produce the first DNA-based estimate of otter numbers in the region."

Read more on the Yorkshire Post