International Women's Day 2019
As part of International Women's Day, we're celebrating the achievements and accomplishments of all the women across the Faculty of Biological Sciences.
We are committed to supporting all staff to deliver their individual personal best, achieve excellence in a diverse range of areas within science and progress in their careers. Here are a few of our staff and students achievements...

Dr Sue Whittle and Dr Julie Aspeden
The Faculty of Biological Sciences proudly holds an Athena Swan Bronze award and is led by co-chairs Dr Sue Whittle and Dr Julie Aspden which recognises our commitment to advancing the careers of talented women in our faculty. The Athena Swan committee works towards equality across our multi-cultural community of staff and students through activities such as organising events, developing policies and delivering training on issues like unconscious bias and equality.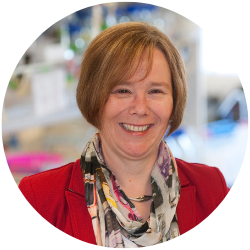 Professor Sheena Radford
Professor Sheena Radford from the Astbury Centre has been made an honorary fellow of St John's College, Oxford, where she started her research career. She is internationally renowned for her research which focuses on how proteins fold and unfold to cause disease. She said: "I am absolutely delighted to receive this honour from the College in which I founded my research career as a PhD student. I am looking forward to coming back to College often to renew old friendships and make new ones, as well as to participate in, and contribute to, College activities into the future."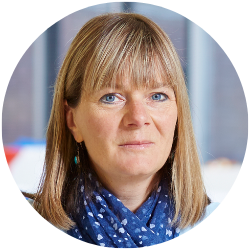 Dr Sue Deuchars
Dr Sue Deuchars, who has been featured in an e-book Women in Science 2019, published by the global online scientific publication, Technology Networks. The e-book available now looks at the underrepresentation of women in STEM fields despite their successes has been produced celebrating the exceptional contributions that female researchers are making to the world of science.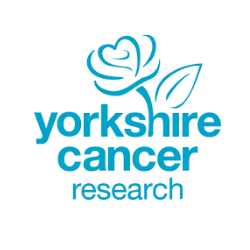 Dr Shaunna Burke
Congratulations to Dr Shaunna Burke, who has been awarded £194,062 for her study entitled PREHABS: Prehabilitation Radiotherapy Exercise, smoking HAbit cessation and Balanced diet Study as part of a Yorkshire Cancer Research award led by Leeds Teaching Hospital Trust.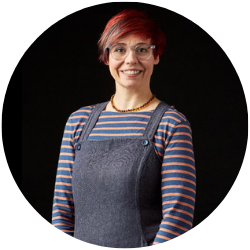 Dr Katie Field
Dr Katie Field, School of Biology was recognised in the University's Women of Achievement Awards 2018. Dr Field has a Biotechnology and Biological Sciences Research Council Translational Fellowship, won the Philip Leverhulme Trust Prize 2017 and the Rank Prize New Investigator Award 2016.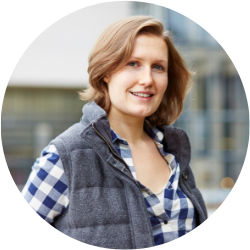 Dr Ruth Norman
Dr Ruth Norman, who graduated with her PhD in Biomedical Sciences from the University of Leeds has won the Early Career Researcher kick-start competition. Dr Norman was challenged to produce a 20-second elevator pitch to propose her project in cardiac myocytes. A current Research Fellow with the Faculty of Biological Sciences, the £1000 funding will be used to fund additional work looking at the microscopic structure of this caveolar coat complex.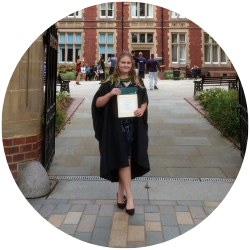 Jess Buttress
Jess Buttress, graduated with a 1st in Pharmacology last year, was awarded the British Pharmacological Society 'BSc Pharmacology Prize.' Nominated by the Faculty, her nomination was made because of her outstanding academic achievements. Jess scored the highest overall degree classification mark of her BSc Pharmacology cohort (graduating 2017-18) and scored 1st class marks in all of her final year modules – indeed, she has been an excellent student throughout her studies, scoring 1st class marks in 340/360 credits.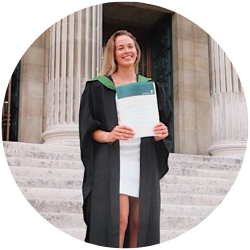 Rachel Coneys
Rachel Coneys, also graduated last year was awarded the British Neuroscience Association Undergraduate of the Year Award. The British Neuroscience Association (BNA) awards just one undergraduate prize to student BNA members every year.