Cycling scientists cross the country on charity microscope tour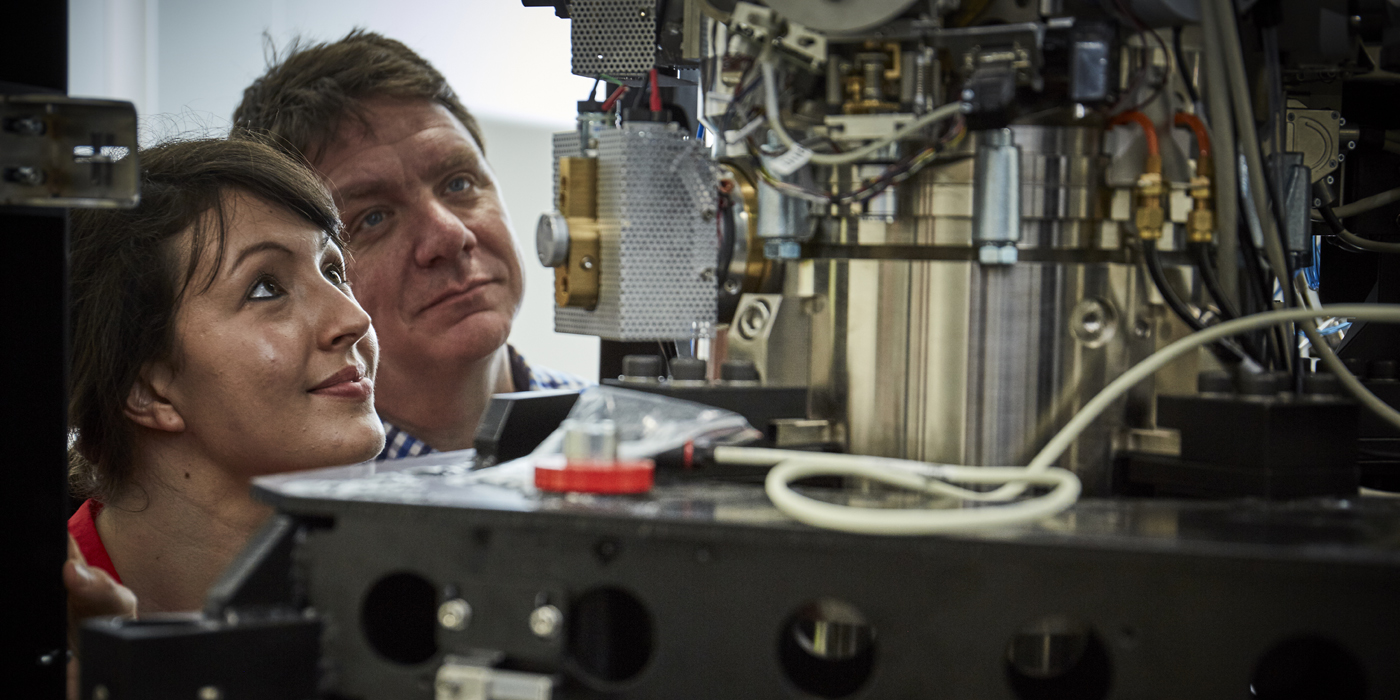 A team of scientists from University of Leeds are cycling across the UK to raise money for charity.
A team of cycling scientists from the Astbury Biostructure Laboratory at the University of Leeds are pedalling across the UK later this month, to raise money for the human rights charity, the International Justice Mission.
During their week-long, 660 mile tour they will be visiting every cryo-electron microscope in the country. The powerful microscopes stand at over three metres tall, and are used to uncover the secrets of the biological molecules that underpin life.
The team is aiming to raise £20,000 for International Justice Mission, a charity working to end modern slavery and protect people from violence in the developing world.
Neil Ranson, Professor of Structural Molecular Biology at the University of Leeds and one of the cycling scientists, said: "We're grateful to everyone supporting us on this journey. This charity do fantastic work using a model that's proven to work: rescuing people from slavery and prosecuting those who exploit them, across the globe.
"This will be a great opportunity for us to step back from the molecular scale and tour the UK, to take a slightly sweaty look at our friends in the cryo-electron microscopy field."
A core team of four Leeds scientists will cycle the whole route, which starts in Glasgow on the 20th April before heading to Leeds, Oxford, London, Cambridge, Leicester, and finally Nottingham at the national cryo-electron microscopy Spring Symposium on 29th April.
The cycling scientists will arrive into Leeds three days later on Tuesday 23rd April at 10am, meeting colleagues, families and friends for some encouraging pep talks at the University's state-of-the-art microscope facilities.
The team is made up of Professor Neil Ranson, Dr Rebecca Thompson and PhD researchers Mollie Gravett and Ollie Debski-Antoniak.
They will be joined along the way by leading scientists and collaborators who are planning to cycle some of the route, from the Universities of Oxford, The Diamond Light Source, London and Cambridge.
You can donate to the team's fundraising page here: https://uk.virginmoneygiving.com/NeilRanson
Microscopes in Leeds
The University of Leeds recently invested in two state-of-the-art Titan Krios cryo-electron microscopes, which allow scientists to view the inner workings of our cells in near-atomic detail.
The microscopes, which operate using a stream of electrons rather than light to display images, represent a game-changing move in the battle to eradicate problems as diverse as Alzheimer's disease, cancer, antibiotic resistance, and viral infections such as influenza.
Further information
For interview requests and to join them on Tuesday 23rd April at the University's microscopes, please contact press officer Simon Moore, on 0113 343 8059 or s.i.moore@leeds.ac.uk.