Taking science out of the lab and into the pub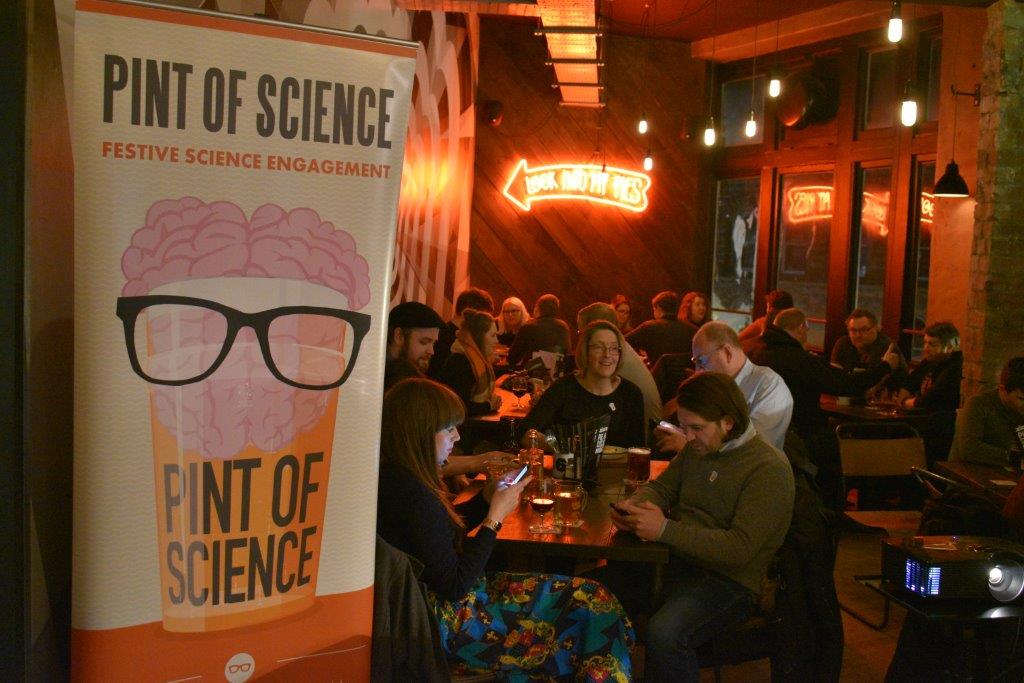 Tickets are on sale for the world's largest festival of public science talks, which will see over 50 Leeds scientists take to the stage in pubs across the city.
Leeds will be one of 300 cities around the world taking part in the festival. Tickets and a full guide to the event are available online here.
Founded seven years ago by two UK researchers, the festival brings a unique line up of talks, demonstrations and live experiments. The event runs from Monday, May 20 to Wednesday, May 22.
Researchers from the University of Leeds, Leeds Beckett University and from local businesses will be speaking in the city's pubs on topics including:
Harnessing the laws of quantum physics to build computers capable of solving truly 21st century problems
How advanced data analysis and artificial intelligence are improving the performance of Leeds Rhinos
The 'chess-game' of designing therapies to prevent our own immune system from going rogue and attacking itself
Get inside the criminal mind to understand why some people commit extreme violence
Alongside the main talks, each evening will also include a range of fun, science-related activities including live experiments, science demonstrations and other interactive activities.
The venues include The Adelphi, Sheaf Street, and the Belgrave Music Hall and Canteen – all close to the city centre.
The theme of the festival is What Next? Researchers will consider the big questions facing science.
Over a pint, the public can learn about how science is shaping our future. It's the best science lesson ever!

James Miley, PhD researcher and Pint of Science coordinator
James Miley, University of Leeds PhD researcher and joint coordinator of the Leeds events, said: "Pint of Science returns to Leeds with another fantastic line up of events that cover a broader range of amazing research than we have ever seen before.
"Over a pint, the public can learn about how science is shaping our future. It's the best science lesson ever!"
This year the Leeds Pint of Science will be followed by Creative Reactions, a one-off event where artists and scientists work together to create incredible artworks inspired by research.
Alice Booth, joint coordinator of Leeds Pint of Science, said: "It is a really exciting opportunity to explore the interface between cutting-edge science and the creative arts. Most people treat these two things as chalk and cheese, when in fact there are many cases where the two complement each other."
Further information
For further details, please contact David Lewis in the media office at the University of Leeds: d.lewis@leeds.ac.uk