The impact of sport and exercise science on the UK economy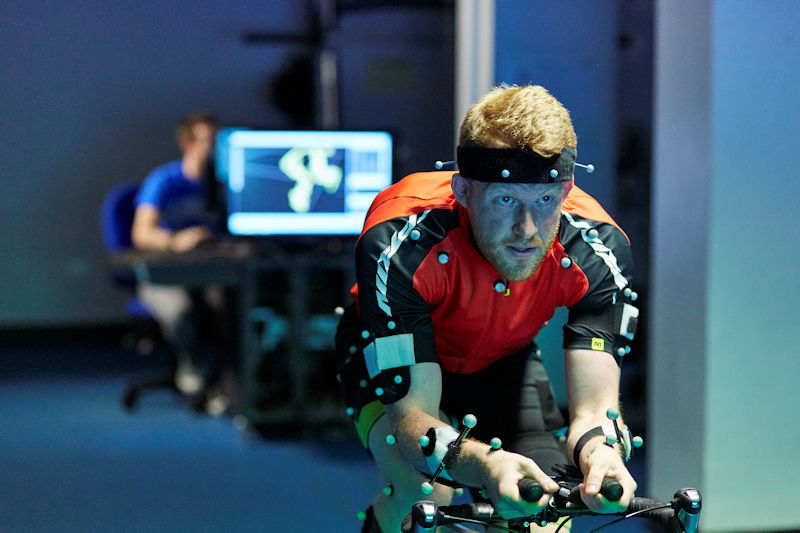 A new report has revealed that Sport and Exercise Science (SES) courses provide an added annual income of £3.9 billion to the UK economy, equivalent to supporting over 147,300 jobs.
Sport and exercise science is a broad term which covers a dynamic range of fields including sport performance, biomechanics, motor control, and physiology.
The Faculty of Biological Sciences is currently ranked number 1 in the UK for 'world-leading' research in the area of sport and exercise sciences (REF, 2014).
The Sport and Exercise Group within the Faculty of Biological Sciences uses an interdisciplinary approach to understand the basic mechanisms and translational applications of physical activity in health and disease.
This fundamental research directly influences our teaching. We offer a world-class, research-led education through our undergraduate degrees in Sport and Exercise Sciences (MSci, BSc) and Sports Science and Physiology (MSci, BSc) as well as a full-time and part-time Masters programmes in MSc Sport and Exercise Medicine.
The report, published by The Physiological Society in collaboration with GuildHE, offers an independent analysis of the benefits of SES courses to local and national economies, focusing on the contributions of students, universities, and colleges working in the field.
The report also examines how SES graduates and postgraduate researchers use the skills developed during their course to benefit both their local communities and the UK as a whole. Here are some examples from our students:
"I was given the chance to fulfil a research internship role working with dance and the elderly. The work that I have been involved in will eventually be published and it will be amazing have been given the opportunity to be a part of published work that could potentially push for more dance in the community to improve quality of life in older adults.
Being able to learn Motor control and neuroscience has encouraged me to understand how it is we move. It has also sparked a passion for wanting to study/research how best to facilitate dance learning in children and whether dance learning can help children to adapt to new challenging movement situations. But also if dance and exercise can help children learn faster in academic class room settings," Christine Addington, BSc Sports Science and Physiology.
I now work with a young boy with muscular dystrophy who is currently competing for Team GB in Boccia.
"What I like most about this degree is the wide variety of pathways and doors that it opens. I would like to research more into competition anxiety and stress management for sports like golf, and how we can address this," Jiaming Xu, BSc Sport and Exercise Science
"The knowledge and lab skills I gained have allowed me go on to study for a PhD in medical engineering. I plan to work within the medical technology sector. My current work focuses on joint replacements, so that would be a perfect career pathway," Robin Layton, BSc Sport and Exercise Science
Playing a crucial role in the UK economy
According to the report, around 71% of SES students graduating in 2016-2017 are employed in SES or related occupations six months after graduation.
Many SES courses have a strong focus on professional development, with universities creating close working relationships with local employers in order to meet industry demand for qualified and skilled professionals. This means that SES graduates enter the work force with the knowledge and skills necessary to work in a wide variety of sectors from physiotherapy to coaching to teaching.
Education and research, the industry subsector which employs the most SES graduates, is also projected to grow by 3% by 2027, creating even more jobs for SES grads.
The report found that approximately 96% of SES students remain in the UK after graduating. The entry of these highly educated and highly skilled graduates into the UK workforce directly impacts the UK economy. The report states that for every £1 an SES student invests in their education, they will gain £5.50 in higher future wages, generating an impressive 20.9% annual return rate.
As a result of their SES education, SES graduates increase the expertise and training level of the UK workforce as well as receiving higher earnings. According to the report, the average salary of an SES student six months after graduating is £21,000 per annum.
The report states that these higher earnings directly translate into increased productivity, more consumer purchases, and additional spending which bolster both the economy and UK businesses.
Impacting public health and wealth
The report found that the higher incomes of SES graduates and the increased output of UK businesses also directly impact public wealth and health.
According to the report, not only do SES students with higher earnings spend more money, they also pay more tax and make larger contributions to National Insurance. In the same way, successful and productive businesses employing SES graduates buy more supplies and services and pay higher corporation tax and VAT payments.
The report also found SES "socially valuable" in terms of the savings it can provide to both society and public money. The report correlates the higher levels of education of SES students with a range of "life changes" that create social savings in health, crime and unemployment.
SES research into areas such as smoking, obesity, cancer, diabetes and healthy ageing is able to reduce NHS spending, creating savings for the public purse and the rest of society as well as improving the health of everyone. The report found that these savings would amount to £8.8 million. In terms of crime, savings are made up of reduced security expenditure and insurance administration, lower victim costs, and reduced criminal justice system expenses. A reduction in the demand for unemployment benefits also creates direct savings to the public purse.
Overall the report found that SES students who graduated in 2016-2017 will save £267.1 million related to health, crime and unemployment in the UK across their working lives, impacting both society and the public purse.
Further information:
Access the full report, Sport & Exercise Science Education: Impact on the UK Economy, and key findings here: http://www.physoc.org/sportscience
For additional information please contact University of Leeds press officer Simon Moore on +44 (0) 113 343 8059 or s.i.moore@leeds.ac.uk