Leeds score top marks in National Student Survey 2019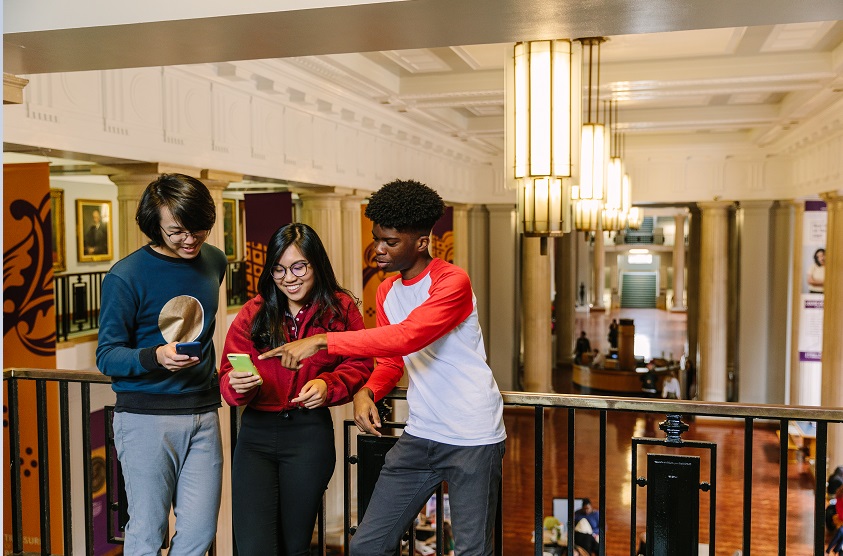 NSS 2019 results see Leeds ranked number 1 for student satisfaction for Microbiology.
The results of the National Student Survey 2019 are in and it has been another successful year for both the University and the Faculty of Biological Sciences! This year, the University scored 86% for overall satisfaction, remaining in the top five institutions in the UK for student satisfaction.
The National Student Survey (NSS) is one of the key indicators of how students rate their university experience. The independent annual survey was completed by over 30,000 final-year undergraduate students in the UK.
The results of the NSS 2019 not only revealed an above-average overall satisfaction score for the University, but the Faculty of Biological Sciences also boasted some impressive results.
Microbiology (School of Molecular and Cellular Biology) at Leeds came in 1st for student satisfaction amongst both the Russell Group universities and in the UK with an outstanding 100% satisfaction rate. Ranked alongside other Russell Group institutions, the Faculty also secured excellent results across a range of Schools with Zoology, Pharmacology and Sports and Exercise Sciences achieving over +90%.
<iframe width="560" height="315" src="https://www.youtube.com/embed/W14jYZq2aX4" frameborder="0" allow="accelerometer; autoplay; encrypted-media; gyroscope; picture-in-picture" allowfullscreen></iframe>
Dr Chris Randall, Teaching Fellow in Microbiology says:
"I am absolutely delighted that the microbiology programmes have received such positive feedback from our students. Over the past few years, we have placed a heavy emphasis on research-informed teaching in microbiology, from delivering authentic research experiences in year one practical classes through to discussing cutting-edge developments in microbiology research at year three. It is wonderful to see that the students have responded in such a positive manner to these changes, and I hope that our continuing innovation in microbiology teaching will lead to a similar level of student satisfaction in future years."