Celebrating our staff: Amelia Lesiuk wins Science Council CPD Award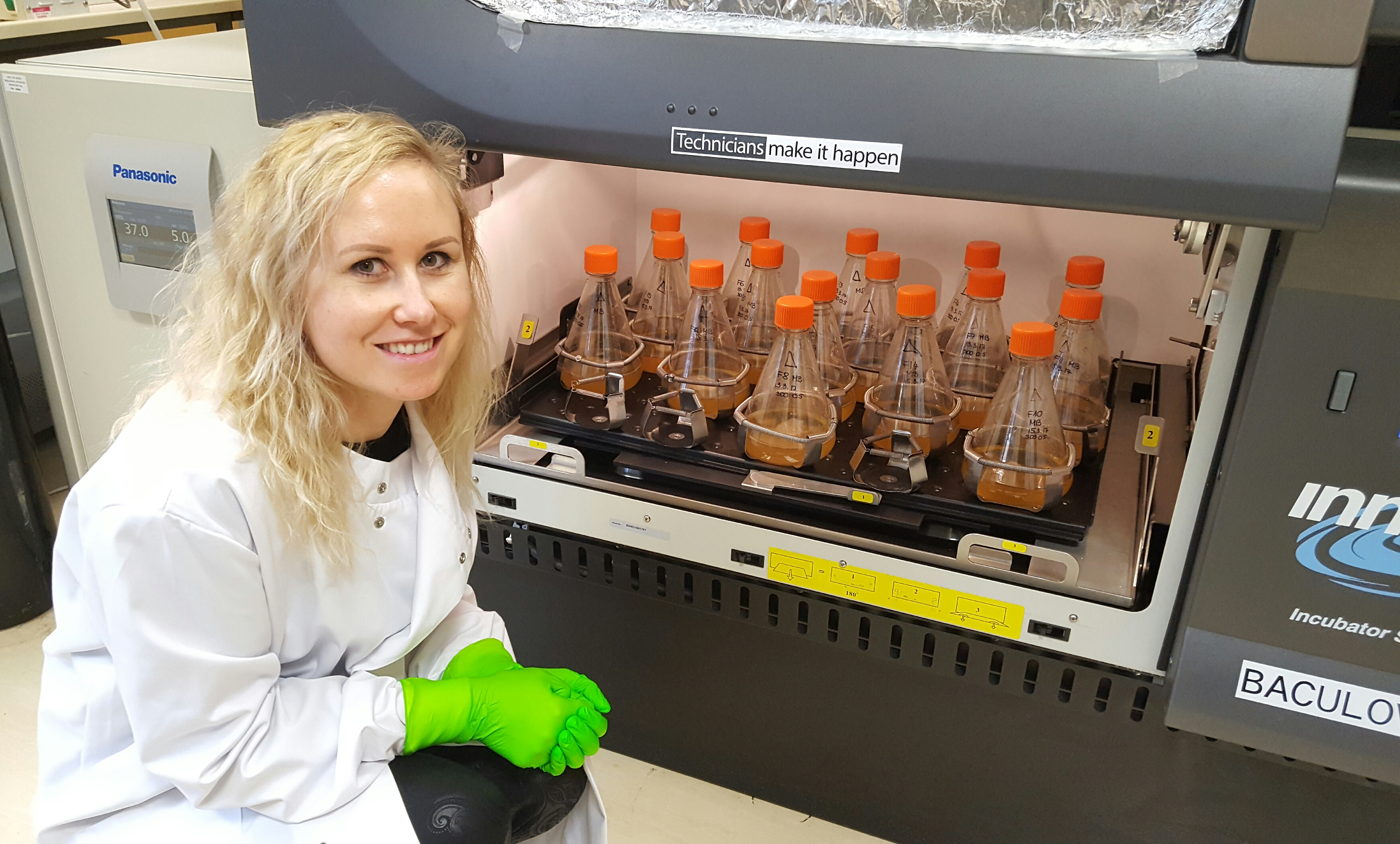 Amelia Lesiuk, Laboratory Area Coordinator, is one of four individuals to win the 2019 Science Council CPD Award for outstanding professional development in science.
The Science Council's CPD Awards celebrate the professional development efforts and achievements of individuals across the four Science Council registers: Registered Science Technician (RSciTech), Registered Scientist (RSci), Chartered Scientist (CSci) and Chartered Science Teacher (CSciTeach). Amelia was nominated by her colleagues in the Faculty of Biological Sciences and won the RSci category of the Science Council's CPD Awards Scheme 2019.
Amelia and the other category winners will be presented with their awards at an awards presentation ceremony in London where Amelia will also give a presentation about the benefit of CPD to her career, her approach to CPD and her top tips for CPD.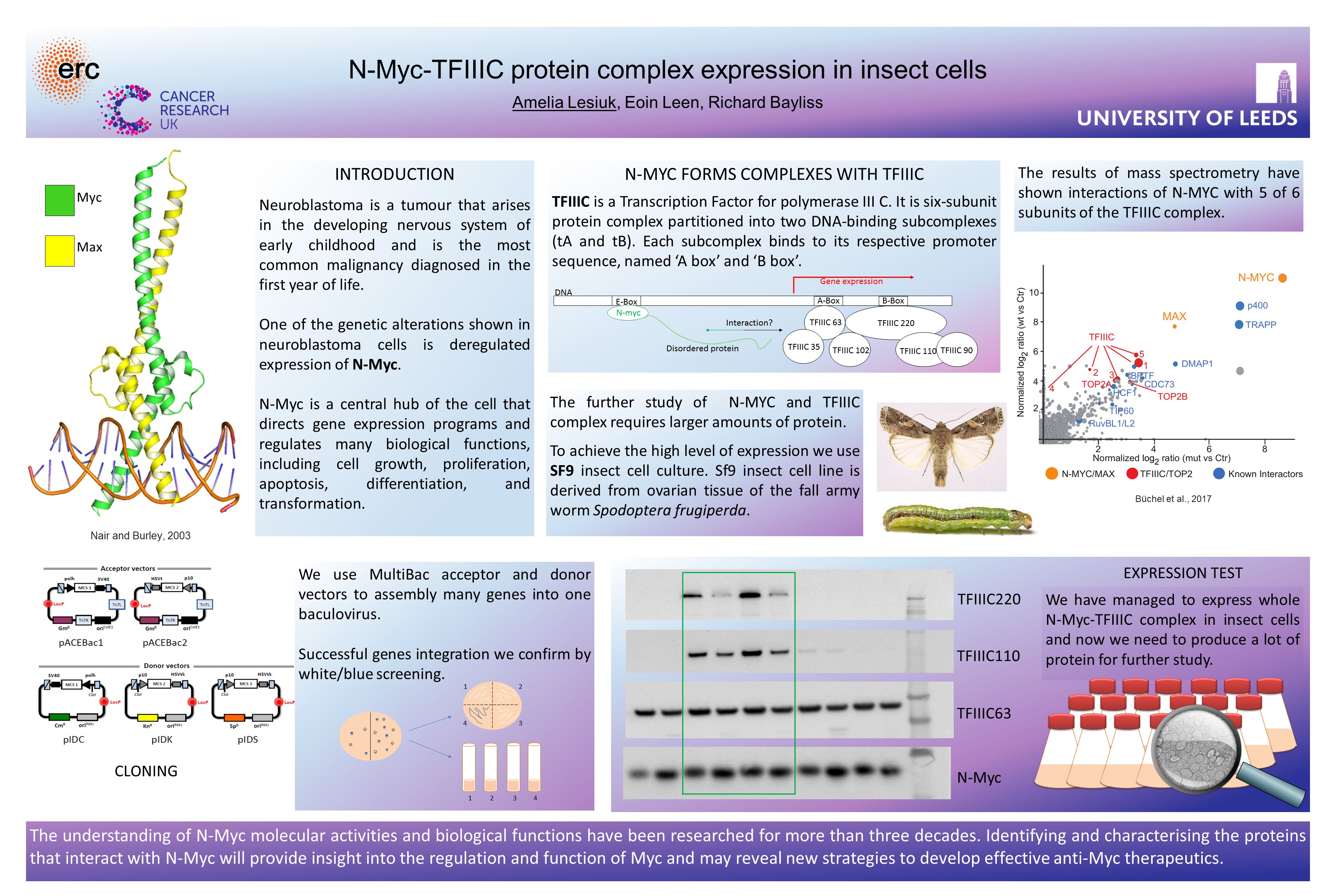 Amelia said: "Neale Donal Walsch believes that 'Life begins at the end of your comfort zone. You won't find glory at the centre of safety but at its ages [...].You have to not only pick up the dice but roll them. So go ahead, take the gamble.' That's exactly what I have done in the past two years.
Thank you very much to Science Council for acknowledging my hard work and selecting me as the winner in the RSci category of the CPD Awards. I am greatly honoured for being considered worthy of this title and I will do my best to merit this recognition.
Next, I would like to thank Laura Musgrove for taking the initiative in nominating me and my Line Manager, Jackie Goodall for continuous support and encouragement, without her my CPD list wouldn't be that diverse and well-tailored to the research faculty support and my personal development needs. Also, I would like to thank all my colleagues at work, the FBS technical management team and the research technicians that work in my area who make the faculty a tiptop workplace. Thank you to Prof Richard Bayliss, Dr Eoin Leen and Dr Josephina Sampson for profound influence through science, sage advice and humour.
I still have a lot to learn but with continuous support and encouragement from the University of Leeds, IST and Science Council I believe I can accomplish a great deal and this is just a beginning."
Nominations for awards such as the Science Council's CDP Awards are a key part of The University's Technician Commitment, which aims to increase the profile and provision for technicians across the University.
The Technician Commitment is a university and research institution initiative, led by a steering group of sector bodies, with support from the Science Council and the Technicians Make It Happen campaign. This initiative was developed to address the key issues affecting the technician community, the Commitment asks employers such as the University of Leeds to make pledges in five key areas:
1. Visibility
Ensure that all technicians within the organisation are identifiable and that the contribution of technicians is visible within and beyond the institution.
2. Recognition
Support technicians to gain recognition through professional registration.
3. Career development
Enable career progression opportunities for technicians through the provision of clear, documented career pathways.
4. Sustainability
Ensure the future sustainability of technical skills across the organisation and that technical expertise is fully utilised.
5. Evaluating impact
Regularly assess the impact of actions taken in support of the commitment to ensure their effectiveness.
Francesca Fowler, Director of Human Resources, explains why the scheme is important to us at Leeds:
"Officially recognising technicians as a profession is an important step that demonstrates our long-term commitment to current and future technician colleagues. Our fantastic technicians are key to the continued success of our University and I'm delighted we have this framework to support more technicians to become professionally registered. I encourage any technician at Leeds to look into the process of gaining professional registration."