Pigs arrive at CIEL@Leeds National Pig Centre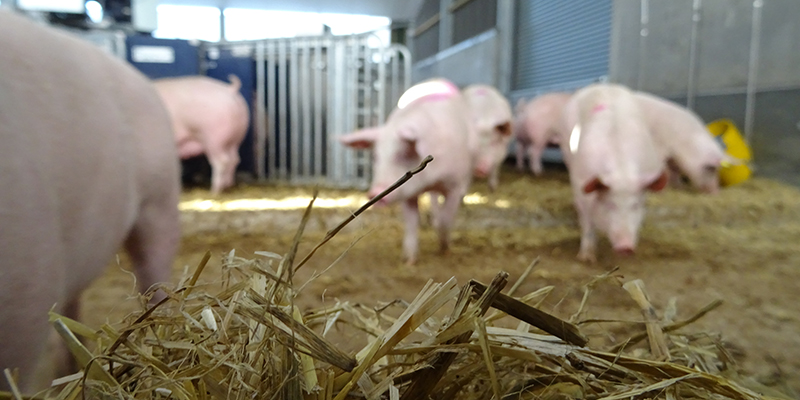 The University of Leeds National Pig Centre has received its first pigs. Here, scientists from a range of disciplines will aim to improve the sustainability and efficiency of pig production.
The Centre has both indoor and outdoor research pig herds run on a commercial scale and is equipped with state-of-the-art facilities enabling scientists to run well-replicated trials providing detailed observations of individual animals. The facility will be used to work with partners across Europe to co-develop research programmes that address modern agricultural challenges. This work will be supported by international researchers in Nutrition, Production, Health and Welfare, Epidemiology, Reproductive Physiology, Virology and Smart Data systems.
Professor Lisa Collins, academic lead for the PigSustain project and Head of the University of Leeds' School of Biology, said: "We are absolutely delighted that the National Pig Centre is now fully open for business."
She further added:
This centre was created as a commercial testbed for the UK pig industry and we look forward to working closely with our industry partners to develop new and exciting commercially-scalable innovations that will help to push the frontiers on key issues such as increasing sustainability, improving animal welfare and reducing environmental impact.
The whole facility is on a commercial scale, with a capacity of 660 sows, of which 220 are outdoor and 440 indoor. The combination of an outdoor sow unit with an indoor system is unique in Europe, enabling a direct comparison of the different rearing systems.
The facility is equipped with CCTV throughout permitting round the clock behaviour and individual pig observations to be made at all stages of production. Live CCTV footage can be observed from the Visitor Centre so that visitors can experience a live farm tour without entering the unit. In addition, 24-hour monitoring and precision nutrition will enable researchers to work to identify the key factors contributing to pig farming's environmental footprint and attempt to find alternatives that could drive down the sector's greenhouse gas emissions.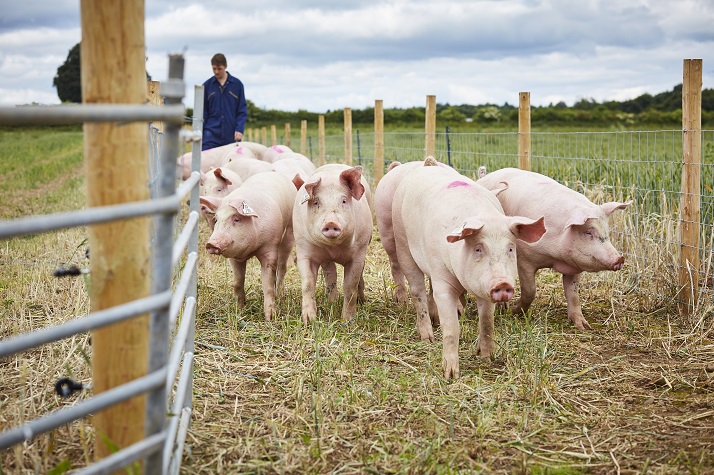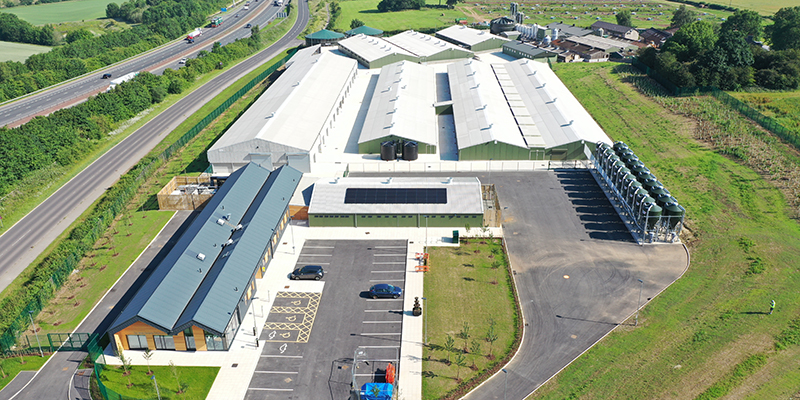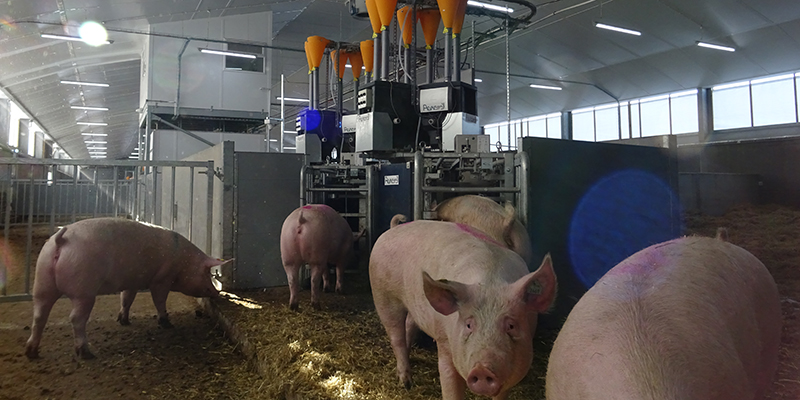 The National Pig Centre has been developed in partnership with CIEL (Centre for Innovation Excellence in Livestock) thanks to a £4.5 million investment with funding from Innovate UK, the UK's Innovation Agency.
The National Pig Centre, along with facilities like Leeds Agricultural Research Centre, the Urban Food Observatory or the Human Appetite Research Unit are core facilities which underpin the work of the Global Food and Environment Institute (GFEI), which is world-leading in food systems research and innovation.
Discovering the centre through a virtual experience
Due to the current COVID pandemic, visits to research facilities to demonstrate GFEI's excellence have been significantly interrupted. GFEI has secured funding for a project that will develop digital storytelling to enable visitors to virtually explore and interact with the Centre, and find out about how the University's food systems research and innovation capabilities can be used by a wide variety of stakeholders. The virtual experience is expected to be available in early 2021.
Further information