Does the "gamer lean" help you win at FIFA?
Dr Andrea Utley from the School of Biomedical Sciences has completed a commissioned study into whether the behaviour of leaning forward while playing video games helps players win.
The "gamer lean," is the seating position where video game players will lean forward at various times of a game, with the believed perception that the forward position will help with their concentration.
The study of 1,000 people found that 76.9% of players did lean forward while playing, with 54.7% believing this position improved their gaming ability. Interestingly only 9.3% of gamers said that this behaviour was done on purpose, suggesting they unconsciously went into a forward position while playing.
While most players leaned forward and believed it helped them play, they were unclear as to the reasons why the 'game lean' was helping. When asked, only 35% of gamers said they felt more alert, 24% said they could see better.
Dr. Andrea Utley conducted the study to determine whether this forward position actually helped improve gameplay. The results found that leaning forward while playing FIFA, helped players score twice as many goals as those who didn't – 110 goals scored vs 52 goals scored. Similarly, players who leaned forward conceded fewer goals than those who didn't – 56 goals conceded vs. 70 goals conceded.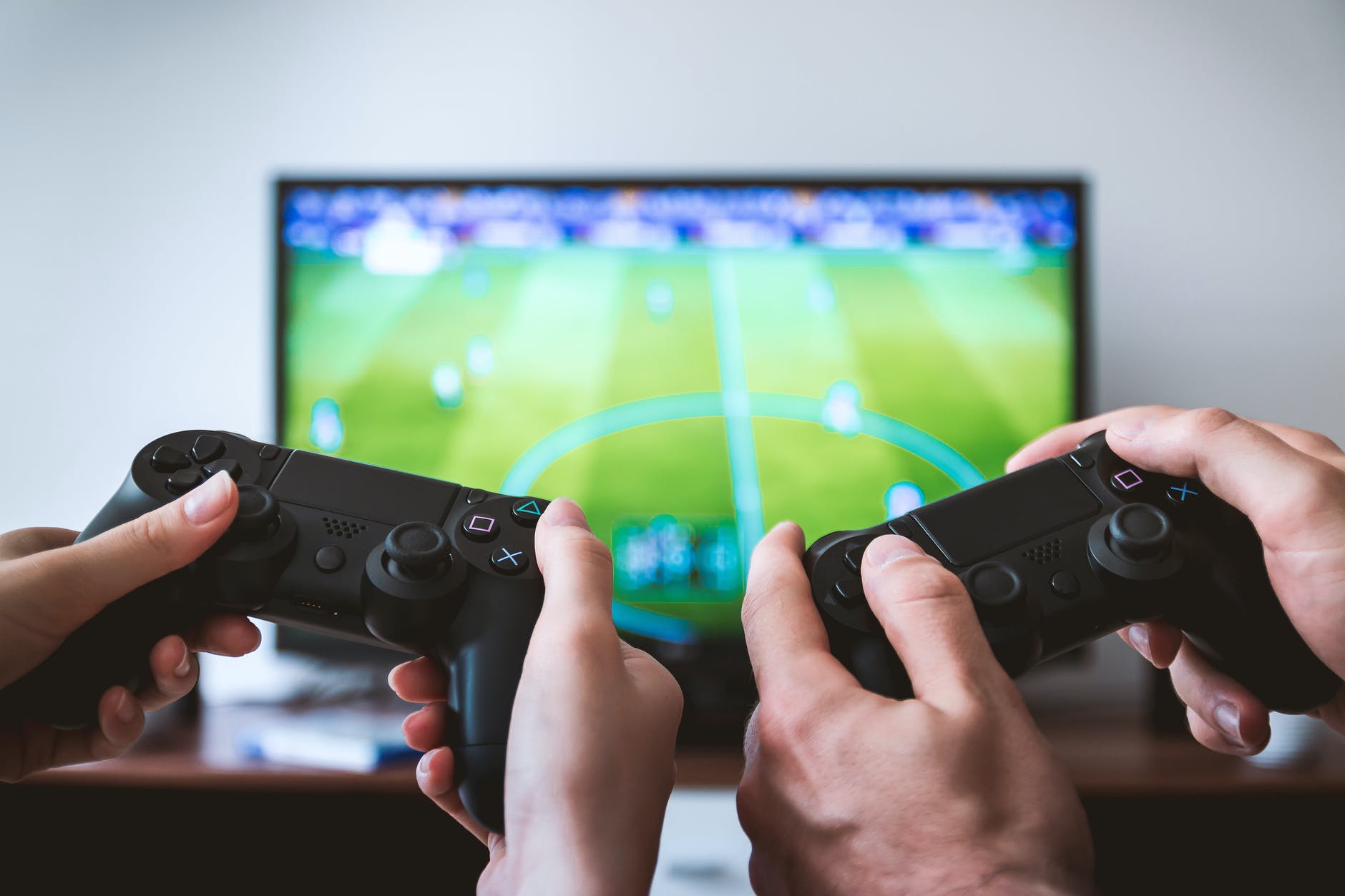 However, when looking at the results of games won vs. lost, the "game lean" has not helped players increase their ability to win the game. In an average game of 12-13 minutes, players who leaned forward more lost more overall games than players who leaned forward less.
Dr. Andrea Utley explains: "Firstly, it is clear that for the participants in our study, sitting in the gamer lean posture enhances their capacity to both scores and not concede goals. But interestingly it appears that there is an optimal time spent leaning and that leaning for longer than 50% of the match time has a negative impact on performance. Leaning for excessive periods of time may well cause fatigue for both the postural system and the eyes that will be detrimental to their performance."
Dr. Andrea Utley continues, "The lean occurs when a player attempts to fix the visual system on the game with a greater level of intensity. Moving the whole body forward, closer to the screen, would be the final stage of narrowing the focus."
While moving the main sensory system – the eyes – closer will help players focus and concentrate, this is offset, as players lose full postural support, especially from the trunk and neck muscles, causing fatigue. Once fatigued, players will move around more while leaning, thus disrupting the ability to fix the sensory system.
Dr. Andrea Utley was commission by Stakester to conduct this research. For further information, you can read the full report here.