Endangered Caspian seal habitat awarded important marine mammal area status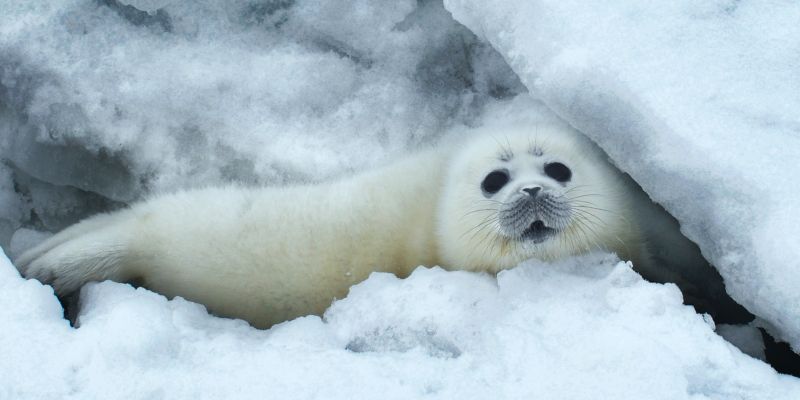 Special status has been awarded to the habitat of a species of seal left endangered due to human activity.
Three Important Marine Mammal Areas (IMMAs) have been designated in recognition of these areas' importance for the survival and recovery of the threatened Caspian seal - which lives only in the land-locked Caspian Sea in Central Asia.
Listed as endangered since 2008 by the International Union for Conservation of Nature (IUCN), numbers of Caspian seals declined by more than 70% in the 20th century, primarily as a result of unsustainable hunting for their fur and blubber. Commercial hunting of the species ended in the mid 1990s, but other threats continue.
The IMMAs were granted by the IUCN Task Force on Marine Mammal Protected Areas, a joint task force of the IUCN Species Survival Commission and the World Commission on Protected Areas. They are part of a tranche of 14 new IMMAs for the marine mammals of the Black Sea, Turkish Straits and Caspian Sea.
Ecologist Dr Simon Goodman, in the University of Leeds' School of Biology, is a member of IUCN's specialist group that focuses on seals and other pinnipeds.
He said: "This is welcome news. Currently the main threats for Caspian seals stem from human activities, including very high rates of seal mortality in fishing gear set for sturgeon poaching, and habitat degradation arising from coastal development.
"Also a concern are reductions in the winter sea ice the seals use for breeding, and a decline in the Caspian Sea level predicted for the coming decades due to climate heating."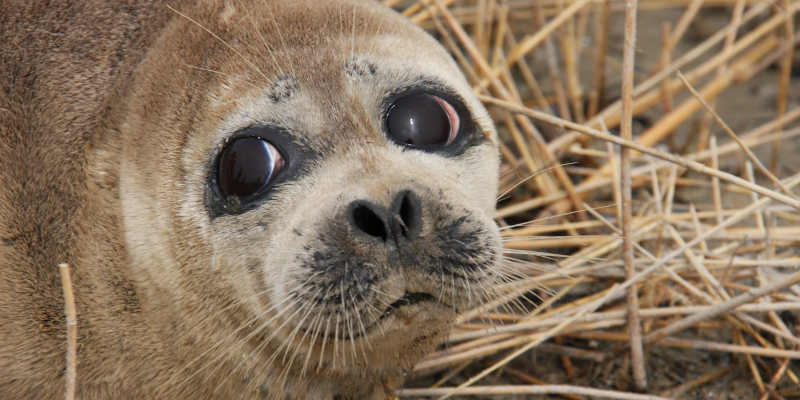 Caspian seals are under threat from human activities. Image credit: Simon Goodman
Caspian seals measure up to 1.4 m long. Pups are born in mid-January to late February on the ice and weigh about 5 kg. They nurse for three to five weeks before entering the water. Caspian seals feed on a variety of fish, especially a sprat-like species known as kilka.
The newly-identified Caspian Sea IMMAs are not protected areas but they represent what experts say are essential habitat for the future of the Caspian seal.
They are intended to assist with national and global programmes to help countries select high biodiversity areas to fulfil the target of protecting 30% of world land and sea area by 2030, promoted by the Convention on Biological Diversity.
At present, there are no special protected areas for the conservation of Caspian seals that prohibit all forms of economic or industrial activity.
It is hoped that the IMMA initiative will stimulate the development of stronger protection for key Caspian seal habitat, including the winter breeding ice, migration routes, foraging areas and sites used by animals to haul-out on land for resting and moulting.
Caspian Sea IMMA Maps. Credit: IMMA Secretariat, IUCN Marine Mammal Protected Areas Task Force
Increasing levels of disturbance have caused Caspian seals to abandon most of their traditional haul out sites, while offshore habitats are sensitive to industrial development. Now, large aggregations of the animals are rarely seen.
The Caspian seal was added to the national Red Books of Russia and Kazakhstan in the last two years, making it Red Listed in all five Caspian countries. Following a proposal initiated by the Islamic Republic of Iran, the Caspian seal was added to Appendices I and II of the United Nations Convention on the Conservation of Migratory Species of Wild Animals in 2017.
Nataliya Shumeyko, from the A.N. Severtsov Institute of Ecology and Evolution of the Russian Academy of Sciences, Moscow, and IMMA Regional Coordinator for the Caspian Sea, said: "While the legislative protections are welcome, investment is still needed to fund active conservation measures to reduce seal mortality and protect these habitats. We all have to do more for this endangered species."
Further information
Main picture credit: Nataliya Shumeyko.
For media enquiries, contact the University of Leeds press office.
The Caspian Sea, with a surface area of 143,000 sq miles (371,000 sq km), is the largest landlocked waterbody in the world (slightly larger than the Great Barrier Reef Marine Park). It is bordered by 5 countries: the Republic of Azerbaijan, the Russian Federation, the Republic of Kazakhstan, Turkmenistan and the Islamic Republic of Iran.
The three Caspian Sea IMMAs are: (1) Caspian Seal Breeding Area IMMA, (2) Caspian Seal Moulting and Haul Out Areas IMMA, and (3) Caspian Seal Transitory Migration and Feeding Area IMMA.
In total, the Black Sea, Turkish Straits System and Caspian Sea IMMA regional workshop resulted in 14 IMMAs, one candidate IMMA (cIMMA) and 11 areas of interest (AoI).
Further information including maps and a searchable database is available on the IMMA website.