Three new appointments in the Global Food and Environment Institute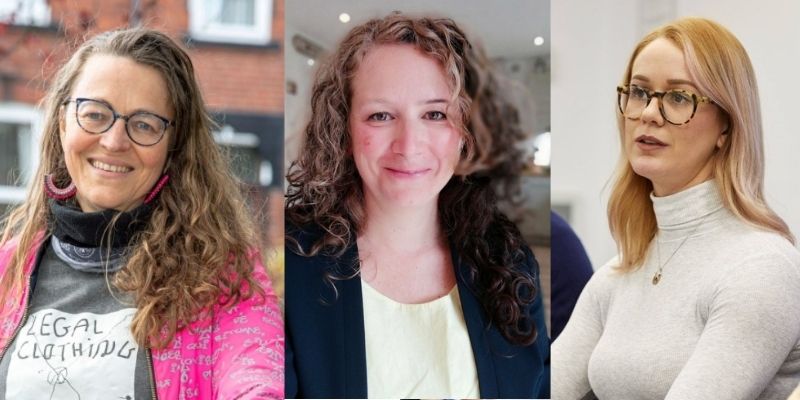 The Global Food and Environment Institute (GFEI) is delighted to announce three new appointments to its Executive Group.
Suzannah Turner (Faculty of Biological Sciences) joins the GFEI Executive Group having been appointed as the Research and Innovation Development Manager for the National Pig Centre (NPC).
This new role will shape the strategic research direction of the National Pig Centre through the development of research and innovation opportunities, driving the growth of external income through collaboration with industry partners and maximising research impact. Additionally, Suzannah will provide overarching project management for the NPC's portfolio of externally funded research grants and commercial trials.
Suzannah said: "I'm really looking forward to shaping the strategic research direction of the centre and watching it develop into a thriving, flagship space for sustainable animal research in the UK."
GFEI also welcomes Dr Effie Papargyropoulou (School of Earth and Environment) and Dr Sara González (School of Geography) to its Executive Group, as joint Associate Directors for Urban Food Systems.
A key focus will be to develop the Urban Food Observatory. The Urban Food Observatory builds off the project Mapping the Leeds Food System and aims to collect and analyse information about the urban food system, the patterns of food sourcing and use and assessing actions to improve the social, environmental, economic and health outcomes of food use. Through these roles, they will build strong partnerships with local government, civic organisations and businesses and with our global partners working on urban food systems.
As academic champions for Urban Food Systems, they will ensure the diversification of research impact by leading the integration of research into student education programmes and research commercialisation.
Dr Papargyropoulo said: "This role will give me the opportunity to work with Sara and lead a transdisciplinary community of practice on Urban Food Systems to co-design and co-produce interdisciplinary, challenge-led, impact-focused, transformative research.
"I hope this research will contribute to fair, healthy, environmentally sustainable, economically viable and resilient urban food systems that deliver food security locally and globally."
Dr González added: "I can't wait to meet and work with colleagues across the University to make our food systems fairer and more sustainable in cities. It's an incredibly important challenge. Working in collaboration with Effie is going to make this role even more interesting!"
These new appointments are an exciting next step for GFEI and support the delivery of the institute's strategic aims. These are to help achieve the connected UN Sustainable Development Goals of Zero Hunger, Good Health, Climate Action and Life on Land, by working in partnership, locally to globally.
Please contact globalfood@leeds.ac.uk or visit the GFEI website for further information.
Image (L-R): Dr Sara Gonzalez, Dr Effie Papargyropoulo and Suzannah Turner