Researchers join race to save endangered species from deadly disease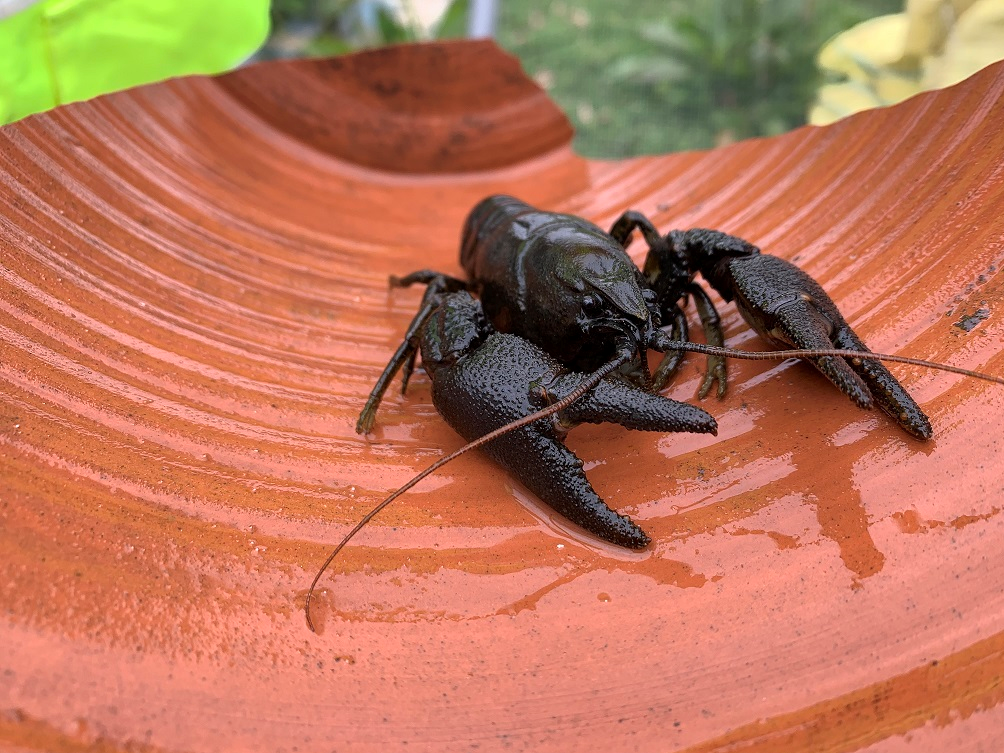 FBS researchers joined an operation to rescue populations of endangered white-clawed crayfish in Leeds last week.   
The rescue mission, led by Environment Agency, was carried out at Meanwood Beck where crayfish plague was detected during water sampling.
A section of the watercourse upstream of where the plague was found was cut off and fish safely removed before Environment Agency experts and volunteers carried out a search for native crayfish.
Those rescued, which included females carrying eggs, were then taken for safekeeping in quarantine at the University of Leeds and York Gate Gardens. Health checks will ensure they are free from crayfish plague before they are released at a future date.
"Invasive species are a leading cause of biodiversity loss, and threaten ecosystem services with spiralling economic and environmental costs,", said Professor Alison Dunn, University of Leeds.
"Freshwaters ecosystems are particularly vulnerable to the spread as a result of trade, transport, recreation and environmental management.
Proactive management, such as rescues like this, is critical in protecting native populations to Leeds. We're delighted to welcome our temporary residents until we find them a suitable new home.
Environment Agency biodiversity specialist Tim Selway, who is leading the project, said:
"With so few populations of native crayfish remaining, we must act to preserve what we can.
"The project has taken a lot of planning as we have to ensure the right conditions, that we have the correct licences to handle and move the crayfish from Natural England, and to make sure there is no impact on other wildlife in the river before going ahead.
"The endangered white-clawed crayfish plays a vital role in keeping our waterways clean and as a source of food for other native species, so it's vital we take action to ensure its survival.
"Crayfish plague is fatal for the native species but hopefully those rescued from Meanwood Beck last week will now be able to thrive in another suitable location free from the danger of disease."