Inspiring the next generation: a recap of Be Curious 2023
FBS researchers joined university staff in welcoming hundreds of visitors to University of Leeds.
From plants and proteins to marvellous microbes, Be Curious promised to be an entertaining introduction to the extraordinary world of art, science and innovation.
Missed out? Find out what happened – and how you can get involved next year.
When did it take place?
The event took place on Saturday 13 May at the University of Leeds. The programme was split into four key areas of the University including Parkinson Court, Baines Wing, Michael Sadler Building and other venues such as stage@leeds and M&S archive.
What activities were there?
This year was bigger than ever, with over 40 features in the programme from across multiple faculties.
Powerful proteins
As part of the day's activities, a team from Biology and Chemistry, including Dr Emily Caseley and Dr Katie Simmons hosted "Seeing is believing!", a virtual reality experience which invited visitors to climb inside a protein!
With the help of virtual reality headsets, visitors were invited into the human brain to see how proteins interact with medicine. Most drugs work because by binding to a part of the cell –also known as a receptor - they can either block the function of the protein, or mimics it's effect. Using virtual reality, as well as a 3D protein puzzle, visitors were able to get up close to a tiny protein - and try and find where this binding takes place!
And that's not all on proteins. "Protein Patrol: The Superheroes of the Body", hosted by Dr Alex Holmes and researchers in the Faculty of Medicine and Health, showed off just how mighty some of the smallest biomolecules in our bodies can be using 3D technology. Visitors to the stall were also treated to a quiz to find out what protein superhero they were and a game of protein powered top trumps!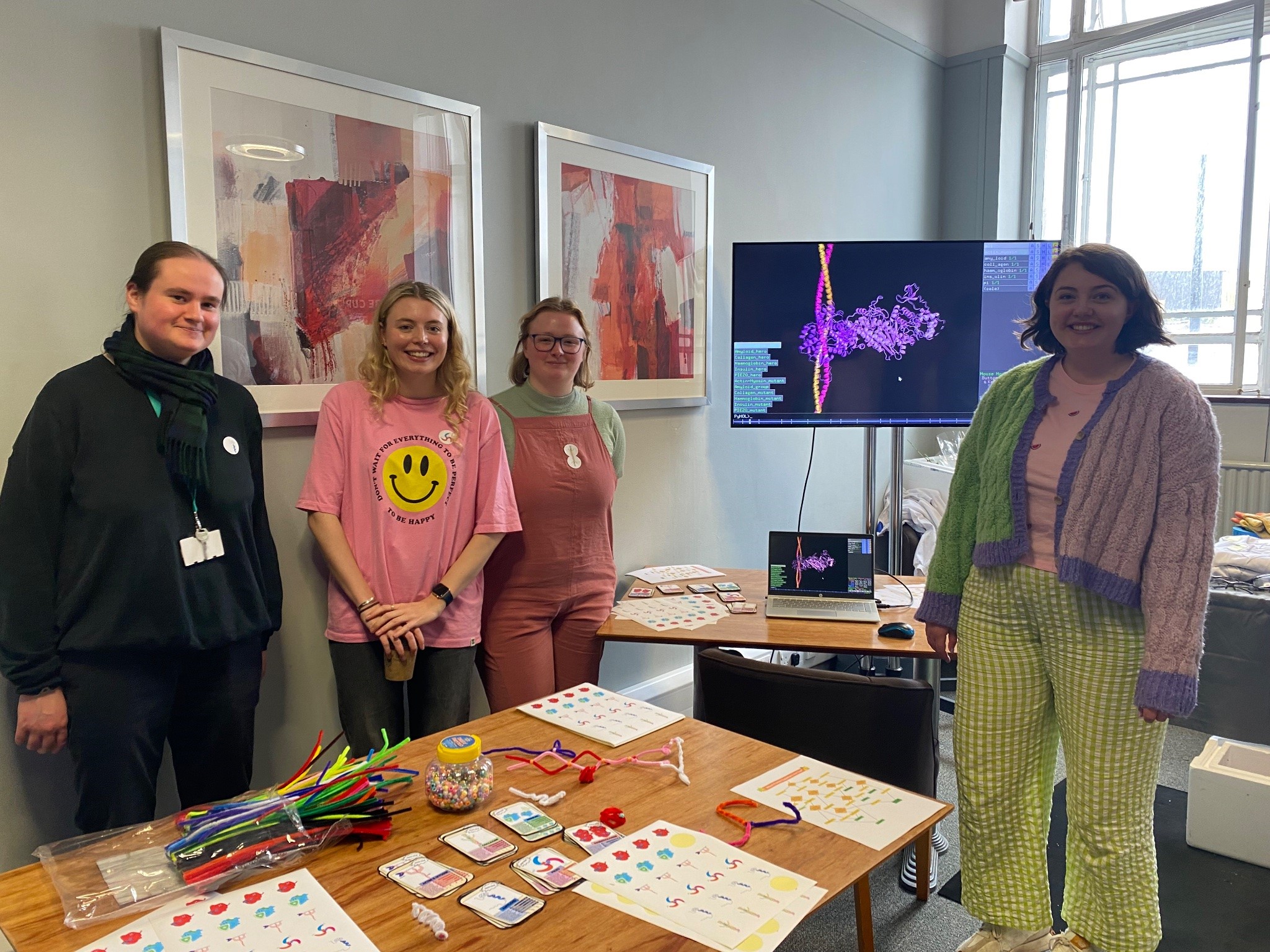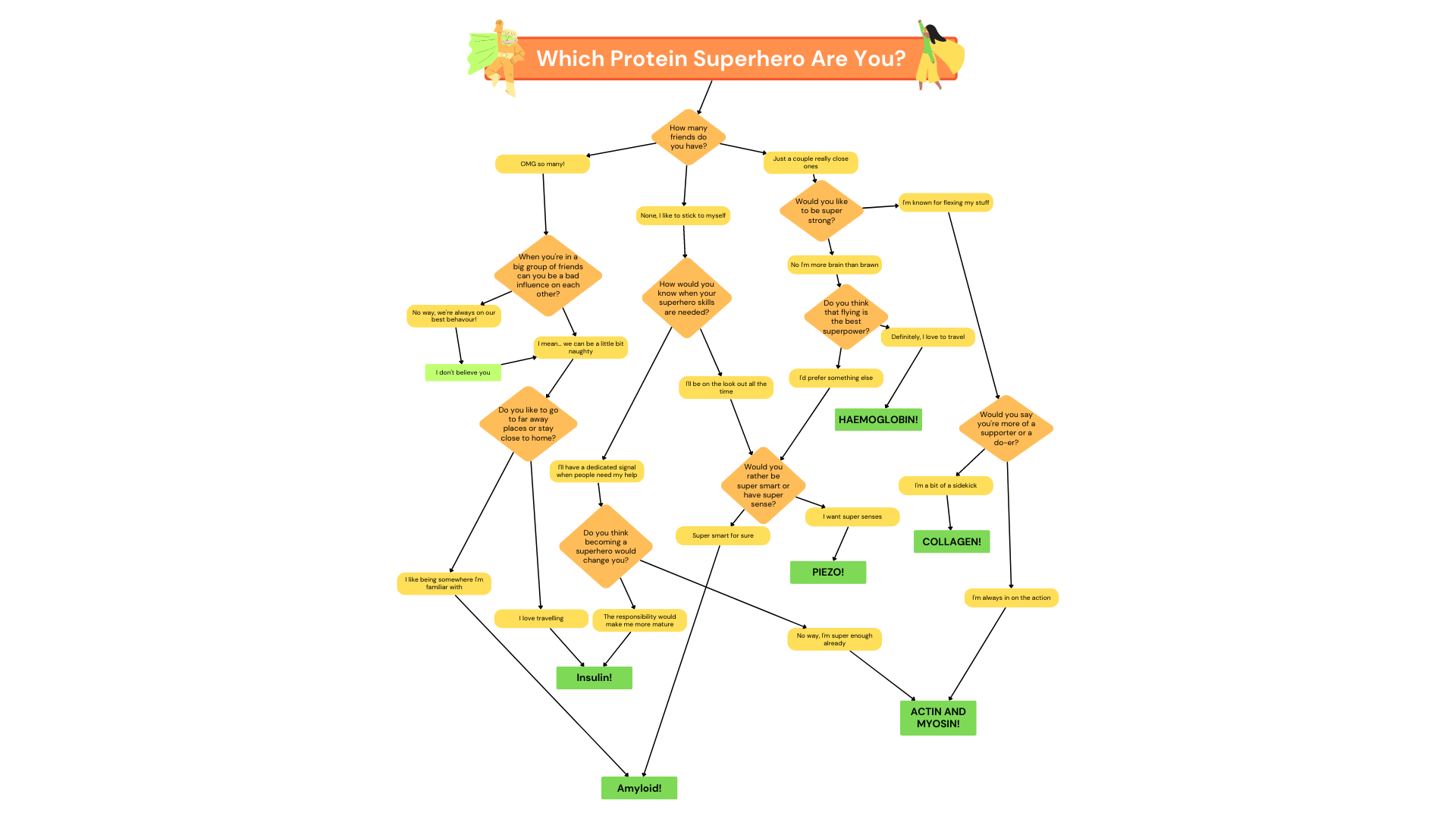 Under the microscope
And there were more microscopic encounters at "Up Close and Really Cold", as visitors had the opportunity to practice freezing samples in liquid nitrogen. Did you know rapid freezing to-180C protects and preserves samples? That's 10x colder than your home freezer!
To test their new creations, guests were invited to smash their samples into a box to see if they'd make it under the microscope. They also had the chance to print stickers of plant and animal cells to take home.
Visitors also met Associate Professor in the School of Biology, Dr Yoselin Benitez-Alfonso, and her research team, who brought "What's plants got to do with it?", a fun and exciting introduction to plants at microscopic level!
An interactive model gave visitors a fascinating insight into the wonderful world of plasmodesmata -pores in the cell walls that exchange information - whilst a clay modelling activity revealed more about plant cells and their structure. And what was down the microscope? Tomato plant cells, of course!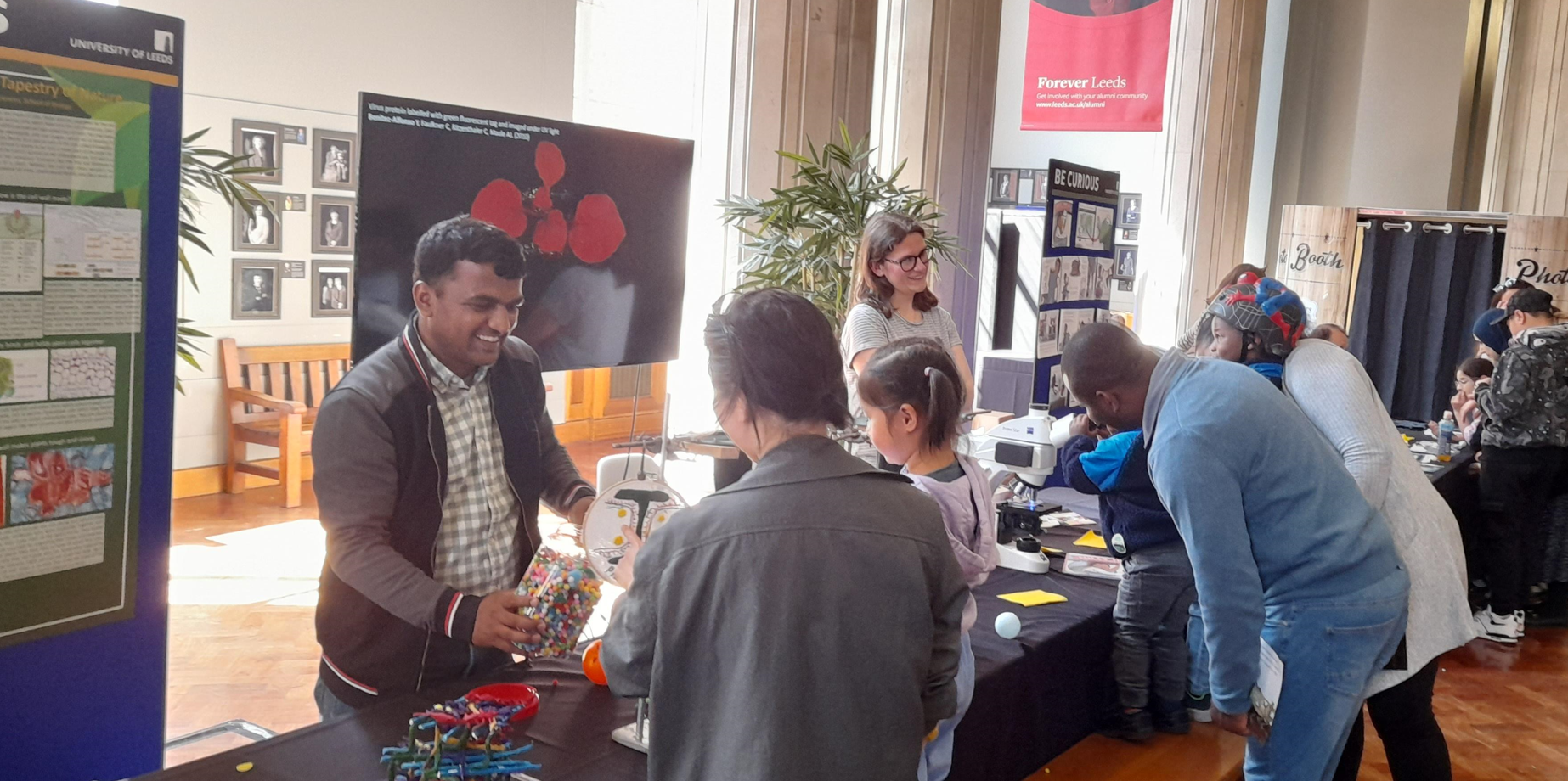 Will there be a Be Curious 2024?
Yes! Visit the Be Curious website or follow @BeCuriousLeeds on Twitter for the latest updates.
Can't wait until then?
Our researchers can be found at festivals, conferences and events across the country.
This year, you can find them at: