FBS appoints four new specialist academics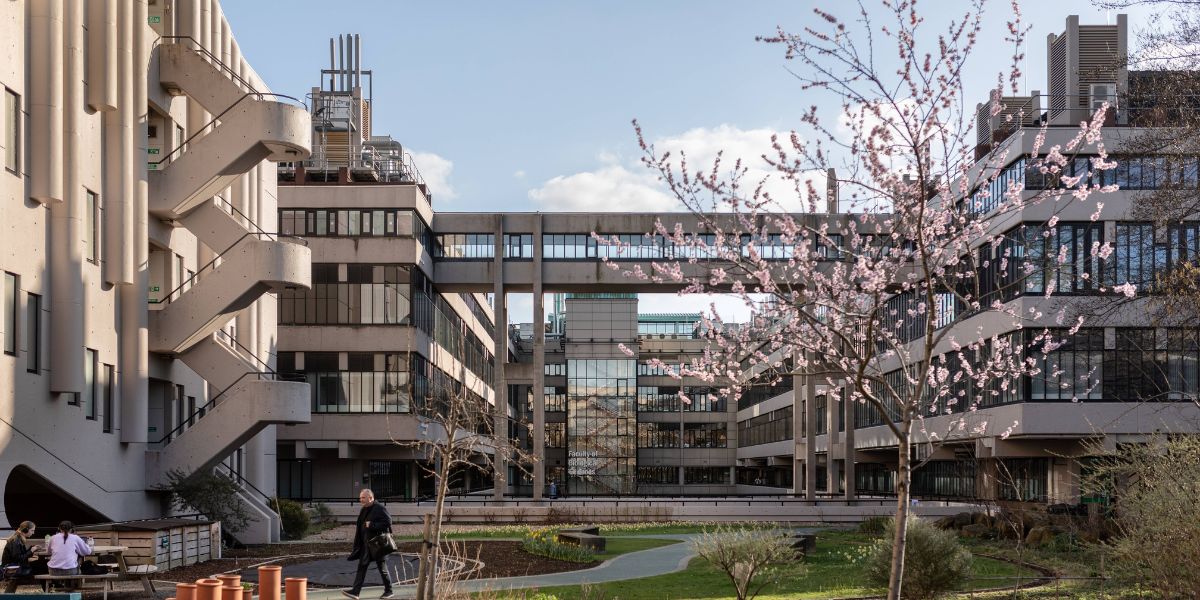 The Faculty of Biological Sciences has strengthened its reputation for delivering world leading research in cancer and virology with four new academic posts.
The new appointments, Dr Christian Bassi, Dr Alex Garvin, Dr Niluka Goonawardane and Dr Chiara Gorrini bring more than 62 years of academic experience which will help to boost the faculty's research impact in health.
Professor Andrew MacDonald, Head of School of Molecular and Cellular Biology said: "This is an exciting time to join the faculty as we continue to push the boundaries of fundamental bioscience and apply these discoveries to real world challenges in global health.
"On behalf of FBS, I'd like to give a very warm welcome to Christian, Alex, Niluka and Chiara. We're delighted to add such varied expertise to our growing team of academics and build on our high-quality, challenge-led and interdisciplinary research. Both students and staff alike will undoubtedly benefit from their wealth of experience."
Dr Christian Bassi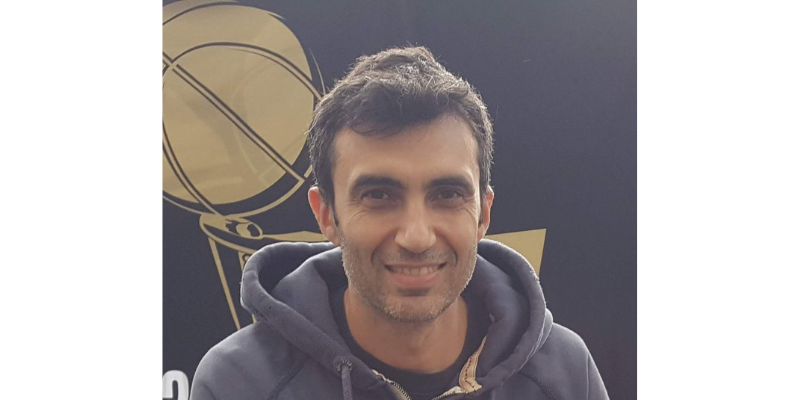 Dr. Christian Bassi completed his undergraduate studies at the Università Statale degli Studi di Milano and went on to earn his PhD from the University of Toronto in 2015, where he made a significant discovery regarding the effects of genotoxic stress on cells. His research focused on the SUMOylation of the tumor suppressor PTEN in response to genotoxic stress and its impact on cellular function.
Following his PhD, Dr. Bassi conducted a postdoctoral fellowship at the Campbell Family Institute for Breast Cancer Research in Toronto, investigating the role of PTEN in the DNA damage response. He then moved to the Institute of Cancer Research in London, where he worked on target identification and validation for synthetic lethality interactions.
Dr. Bassi's current research interests revolve around the discovery of novel synthetic lethality interactions and the role of the SUMO pathway in cellular processes. He aims to develop a custom CRISPR library for phenotypic screening and leverage cutting-edge techniques like CUT&RUN to study SUMO occupancy on chromatin during neuronal differentiation. His work holds direct therapeutic implications and contributes to advancing our understanding of cancer biology.
Dr Alex Garvin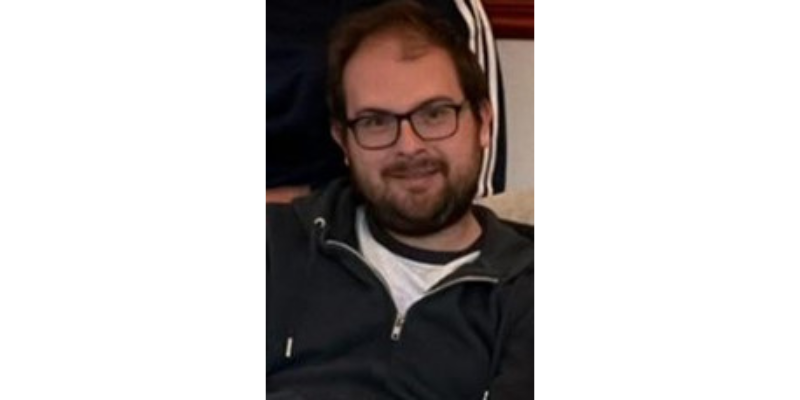 Alex is a cancer biologist, having begun his doctoral research at University of Nottingham where he studied the process of ubiquitination in relation to the tumour suppressor IRF1 (Interferon Regulatory Factor-1). He then moved to the University of Birmingham to join the lab of Jo Morris where he shifted his research focus to Small Ubiquitin-like Modifiers (SUMOs).
The Morris lab had demonstrated that SUMOylation was needed for repair of DNA double stranded breaks (DSBs), but how SUMOylation was regulated in the context of genome stability was unclear. Further research found that DeSUMOylase proteases (SENPs) were key in keeping SUMOylation in check following DNA damage. This led to the identification of enzymes SENP7, SENP2 and more recently SENP1 as important DSB repair regulators.
At Leeds, Alex will continue his research on SUMOylation and SENP proteases with a focus on how to target these enzymes for better cancer treatments.
Dr Niluka Goonawardane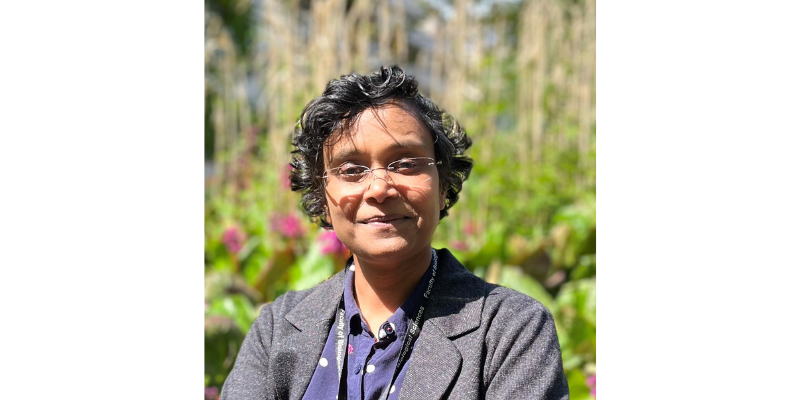 Niluka is an experienced molecular virologist who specialises in RNA virus replication and host invasion strategies. She obtained her PhD in Molecular Virology at the University of Reading and held successful postdoctoral positions at the University of Cambridge, Imperial College London, University of Oxford, and University of Leeds. Whilst at Oxford, Niluka led a team that developed a novel diagnostic assay for COVID-19. At Imperial and Cambridge, she continued her contribution to the global pandemic by investigating the immune evasion properties of emerging SARS-CoV-2 variants and participated in the first human SARS-CoV-2 Infectious Challenge Study.
In 2023, Niluka received a prestigious Wellcome Trust CDA Fellowship to spearhead understanding of the molecular and cellular mechanisms that determine the outcomes of arbovirus infections in humans using tick-borne encephalitis virus (TBEV) as a model. Her interest in this area is timely, given the recent detection of TBEV in ticks resident in the UK, and its continued emergence on a global scale, causing epidemics of viral encephalitis.

Niluka's lab uses the latest 3D human mini-brain organoids and BBB-models to simulate arbovirus infections in the brain. Niluka has established world-leading collaborations including Prof Diane E. Griffin (Johns Hopkins University) and Nobel laureate Charles Rice (Rockefeller University) to extend these studies to other arboviruses that pose a threat to human health.
Dr Chiara Gorrini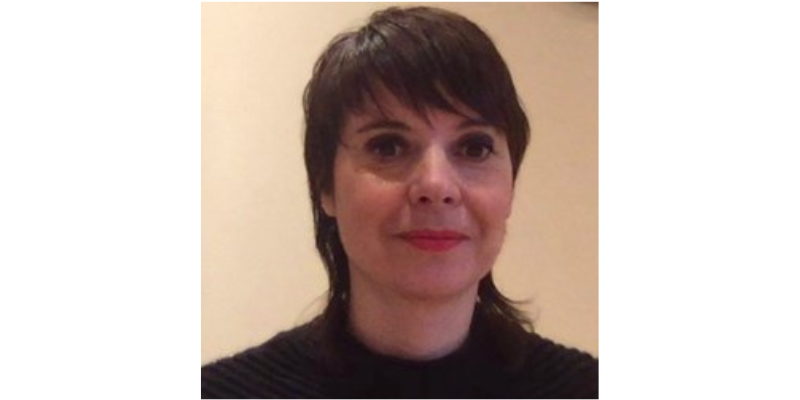 Chiara is a cancer biologist, with a specialism in breast cancer and tumour immunology.
After completing her first post-doctoral study at The Institute of Experimental Oncology in Milan on the functions of the oncogene MYC, Chiara moved to Toronto, Canada, to join the team directed by Prof. Tak Mak at the Princess Margaret Cancer Centre. In Toronto, she continued working on cancer biology while expanding her knowledge on tumour metabolism, immunology and mouse genetics.
In 2014 and 2018, she was awarded with the prestigious Susan G. Komen Breast Cancer grant and Canadian Cancer Society Innovation grant that paved her path to a career of independent investigator. In 2019, she joined the CRUK Cancer Therapeutic Unit at the Institute of Cancer Research (ICR) in London, to contribute to the discovery and development of drugs that will improve cancer patient treatment. At ICR, she also worked at the Division of Clinical Studies where she mastered spatial imaging technologies. In this role, she was part of the MRC National Mouse Genetics Network, aimed at using state-of-the-art mouse models of cancer to improve our understanding and treatment of human cancer.
At Leeds, Chiara will be working on projects exploring the dynamic of breast cancer tissue to find new strategies for the management and treatment of Triple-Negative Breast Cancer, a very aggressive form of breast cancer.