New Dean for Student Education appointed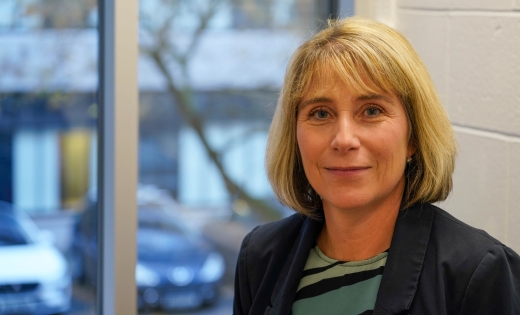 Professor Charlotte Haigh, Director of Student Education in the School of Biomedical Sciences, will take up the post in January 2024.
Reporting to the Deputy Vice-Chancellor: Student Education, Professor Jeff Grabill, Charlotte's role will be responsible for the academic leadership of educational enhancement and pedagogy with a focus on the quality of the student experience.
She replaces Professor Paul Taylor, who stepped down from the Dean's role in September.
Previously a Director of Student Education in the Faculty of Biological Sciences, Charlotte has guided the school through several periods of change and recently worked with students on developing active learning approaches, inclusive authentic assessment and curriculum design. Charlotte has a keen interest in public engagement, delivering major research projects in this field as well as working closely with the National Co-ordinating Centre for Public Engagement.
As part of her Student Education Fellowship (2015-18), she created a discovery module focusing on public engagement skills and communicating research to the public.
Professor Haigh said:
"I am truly excited by the prospect of overseeing two vital aspects of student education: enriching the student experience and educational enhancement.
Drawing upon my two decades of experience in leadership, development, and the delivery of student education at Leeds, I am confident in my ability to contribute to the remarkable efforts of colleagues across the University.
"With a commitment to collaborating with and supporting students, my goal is to play a role in shaping an outstanding Leeds experience for every student, one that not only meets their expectations, but enhances their future opportunities."
Professor Grabill said:
Charlotte's experience and leadership in education along with her enthusiasm and commitment to ensuring our students get the best possible experience shone through in her interview and I'm thrilled with her appointment.
"I know she will ensure our focus on delivering an outstanding student experience remains top priority. We look forward to Charlotte joining the leadership team in January 2024."