Masters in Biotechnology with Business Enterprise
Choose our unique Biotechnology with Business Enterprise programme and discover how to translate your scientific research breakthroughs into enterprise ventures with commercial applications.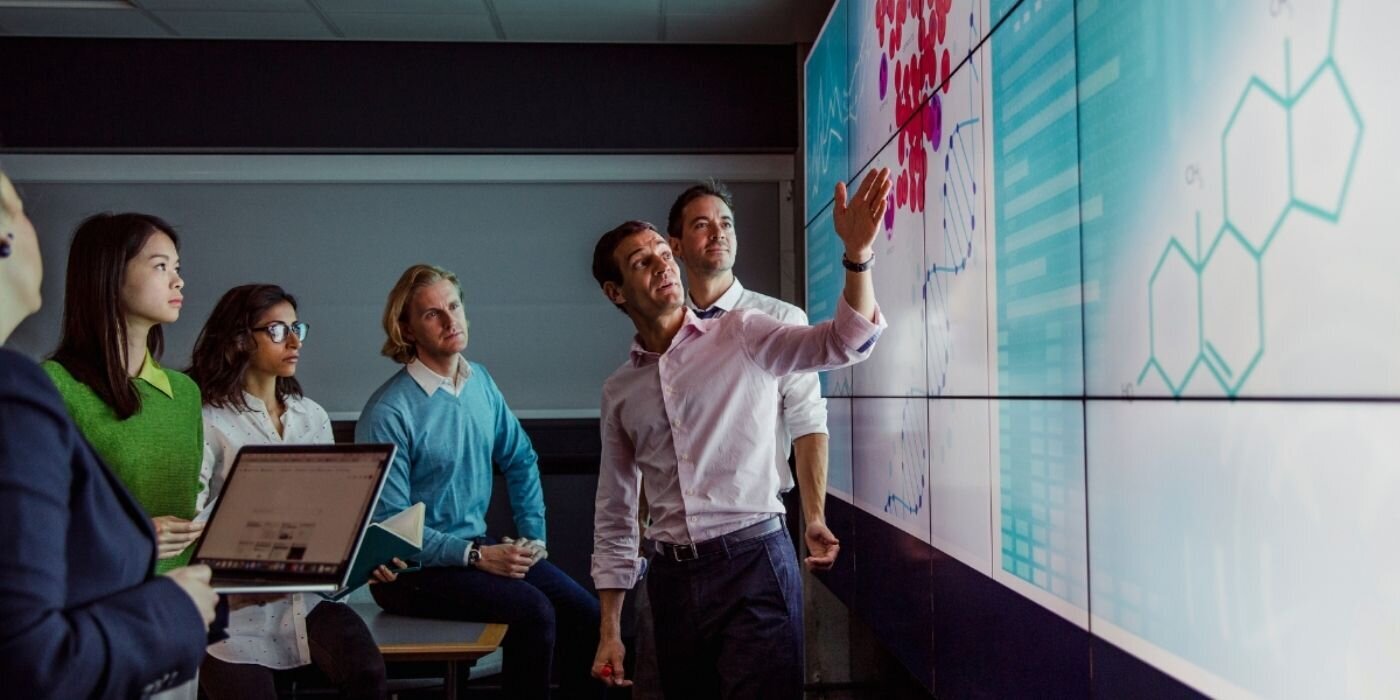 Masters in Biotechnology with Business Enterprise: UG
Go to the next level
You will be equipped with highly sought after skills, including cutting-edge scientific understanding and practical hands-on experience. Use this expertise to turn lab-based inventions and knowledge into viable enterprises and socially useful products.
Take what you have learned and kick-start your career by making an impact in the bioscience graduate market, or alternatively continue your studies with a PhD and create your own new business venture.
We are open to a vast range of students, including those with a background in biology, biochemistry, health, natural sciences, medicinal chemistry and bioengineering.
Our Masters course
During your Masters course you will work with field-leading academics and contemporary facilities. You will have the opportunity to make professional connections alongside gaining support and advice around starting your own business.
<iframe width="719" height="404" src="https://www.youtube.com/embed/YO9co6I7UJY" title="YouTube video player" frameborder="0" allow="accelerometer; autoplay; clipboard-write; encrypted-media; gyroscope; picture-in-picture" allowfullscreen></iframe>
With an emerging focus on biotechnology and the need for products to have a greater societal relevance, graduates in this area are highly sought after by employers due to their unique attributes. This degree will ensure you are ready for a diverse range of careers.
University life
Hear about the highlights of this programme, including the programme structure, opportunity and graduate career destinations from Professor Alex Breeze, programme manager for Biotechnology with Business Enterprise MSc.
More

on Watch our on demand subject talk
Whether you are an undergraduate, postgraduate, mature, or international student, we are here to support your transition into university life.
More

on Wellbeing and Support
Register for updates
Be the first to receive the latest information on upcoming events, funding and important deadlines.