Professional and career development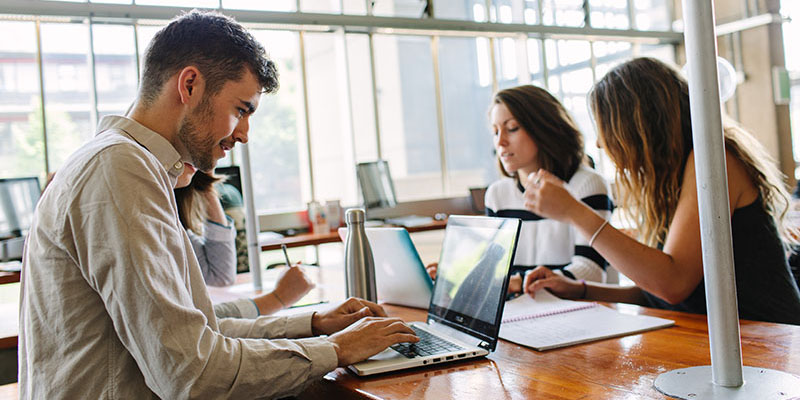 We take your personal development and employability very seriously.
Industry-backed degrees
We have a proactive Industrial Advisory Board (IAB) who advises us on what they look for in graduates and ensures that relevant employability related skills are embedded within all our courses.
In the video below, Sian Estdale (Global Scientific Head, Labcorp Drug Development, formerly Covance) talks about how the board helps ensure our programmes prepare our graduates for their careers:
<iframe width="560" height="315" src="https://www.youtube.com/embed/xIR0nKvxz5o" frameborder="0" allow="autoplay; encrypted-media" allowfullscreen></iframe>
Employability
Our dedicated student opportunity team will support you throughout your time at Leeds, making you aware of events and opportunities to increase your employability.
In addition, our Masters Career Development Programme will support you to:
explore career options and career planning
understand the PhD application process and optimise PhD applications
learn how to use LinkedIn and other social media for effective networking and career opportunities
practice interviews for both job and PhD applications.
You'll have access to seminars and presentations from industry professionals (including our alumni) at Faculty-led career events.
We also host regular research seminars presented by leading academics from around the world on their specialist subjects.
The student opportunity team will keep in regular contact digitally through a dedicated Facebook group page where the latest internship and job opportunities are posted with information on how to apply.
Biodiversity and Conservation MSc student, Maya Baker, was able to secure an exciting position closer to home thanks to the Facebook group:
"I've taken up a Seasonal Assistant Ecologist role. The position was advertised on the Faculty of Biological Sciences Employability Facebook page which has been such a useful resource throughout my time here. My role is based in York, which is where I live, so it especially helped to not just have Leeds based jobs highlighted."
As well as using social media our team will keep you updated every month by sending newsletters straight to your inbox containing information about events, jobs, internships, PhD opportunities and details of relevant careers which will all help to enhance your career prospects.