Pioneering Leeds researchers accepted into leading programme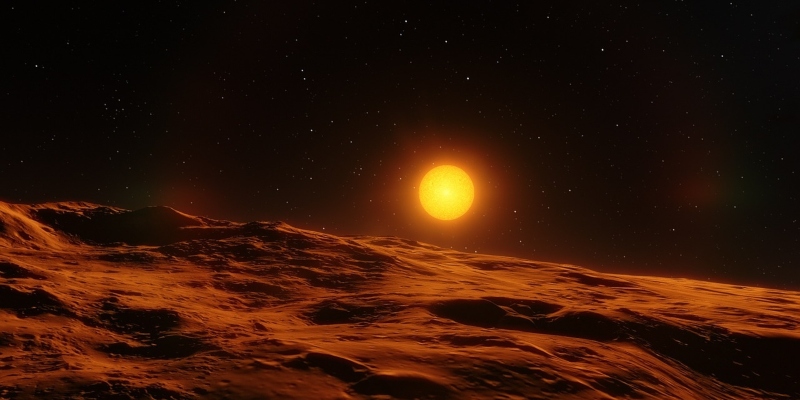 Two Leeds researchers have been accepted into a prestigious scheme to further their work in climate change and searching for habitable worlds in space.
Dr Yoselin Benitez-Alfonso from the Faculty of Biological Sciences and Dr Catherine Walsh from the Faculty of Engineering and Physical Sciences are among 101 individuals awarded Future Leader Fellowships today by UK Research and Innovation (UKRI).
Created in 2018, the government-backed scheme is designed to promote ambitious and challenging research and innovation.
The £109 million fund supports outstanding researchers across UK business and academia. It enables them to develop their careers while helping to advance the UK's vibrant research and innovation environment.
And Leeds has been selected as one of seven universities to form the Future Leaders Fellowship Development Network, providing expertise and enabling recipients to collaborate and build key links in their areas of research.
We will ensure that their brilliant ideas can be transferred straight from the lab into vital everyday products and services that will help to change all our lives for the better.
The recipients were announced today by Science Minister Amanda Solloway, who said: "We are committed to building back better through research and innovation, and supporting our science superstars in every corner of the UK.
"By backing these inspirational Future Leaders Fellows, we will ensure that their brilliant ideas can be transferred straight from the lab into vital everyday products and services that will help to change all our lives for the better."
UKRI Chief Executive Professor Dame Ottoline Leyser said: "Future Leaders Fellowships provide researchers and innovators with freedom and support to drive forward transformative new ideas and the opportunity to learn from peers right across the country.
"The fellows announced today illustrate how the UK continues to support and attract talented researchers and innovators across every discipline to our universities and businesses, with the potential to deliver change that can be felt across society and the economy."
Tackling environmental sustainability
Government analysis shows the UK's food self sufficiency has been declining for the past 30 years. Climate change poses one of the country's top six risks to food production and trade, alongside the pressures of a growing population and changing consumption habits.
Dr Benitez-Alfonso, from the School of Biology, is Associated Professor in Plant Sciences. Her cross-disciplinary research centres on the biophysical and biomechanical properties of cell walls surrounding plant intercellular channels, named plasmodesmata, and their potential uses in the development of new strategies for crop improvement and biomaterial development.
Dr Yoselin Benitez-Alfonzo, Associated Professor in Plant Sciences in the School of Biology
Her fellowship award will enable her to explore new ways to improve the growth of crops and their resilience to climate change, boosting the UK's food security and environmental sustainability in the face of future challenges.
She will also examine how unused plant resources can be repurposed to create new biomaterials, such as bioplastics, which could be used as sustainable alternatives to plastics in manufacturing and packaging. The wider bioplastic sector is predicted to contribute £1.92 billion to the UK economy in the next decade.
She said: "It is exhilarating to receive this award, which gives me the means to pursue my most ambitious ideas, to make an impact in the scientific landscape worldwide and to lead innovations and breakthroughs that, in the future, can help us to meet our growing demand for food and for sustainable biomaterials.'
Exploring habitable worlds beyond earth
Identifying potentially habitable environments in the Solar System and beyond could help us solve one of mankind's greatest mysteries. Key to this is learning about the conditions needed for life to flourish.
Astrochemistry expert Dr Catherine Walsh, from the School of Physics and Astronomy, focuses her research on the unique chemistry that occurs in the space between the stars, and during the formation of stars and planetary systems. She studies how chemistry in space creates life-friendly molecules for seeding habitable environments, and she conducts observations with state-of-the-art telescopes to measure the composition and distribution of planet-building material around nearby young stars.
During her Future Leader Fellowship, she will build and lead a multidisciplinary team with expertise in physical chemistry, climate science, and astrochemistry to conduct sophisticated simulations of the chemistry of the atmospheres of potentially habitable exoplanets.
Dr Catherine Walsh, Academic Fellow in the School of Physics and Astronomy (Picture: Catherine Walsh)
The team, led by Dr Walsh, will use their simulations to make predictions for future observations. These predictions will feed into the development of upcoming telescopes and instruments that will be designed to find habitable worlds beyond the Solar System.
She said: "I am delighted and indeed honoured to have been awarded a Future Leader Fellowship. One of the great questions of humanity is 'are we alone?' and discovering another planet that is capable of potentially supporting life is the first step to answering that question.
"The next decades of astrophysics research will be very much focused on this search for potentially habitable worlds around other stars. I am very excited to build my team, to develop our state-of-the-art simulations, and to contribute to this great quest."
The Future Leaders Fellowships Development Network
The university is one of seven institutions selected by UKRI to join the Future Leaders Fellowships Development Network.
Led by the University of Edinburgh, the network will deliver training and development to 210 new Fellows and 40 early career researchers and innovators.
The £2.8 million contract provides funding for three years and includes the University of Cambridge, Cardiff University, University College London, the School of Advanced Study, and Queens University Belfast.
Partner universities will be organised into four regional hubs and will connect Fellows with local, national and global leaders in research and innovation.
The Network will focus on five areas: enterprise and self-leadership; leading teams and collaborations; transforming research cultures; contributing to UK society; and global citizenship.
Fellows will be offered a range of opportunities including structured workshops and events, coaching, and networking with industry and researchers, mentoring. They will also receive leadership and peer review training, engagement support, and international research encounters.
In addition, a funding stream has been created to help initiate and grow the groups' collaborative ideas that will develop as Fellows start working and learning together.
Professor Nick Plant, Deputy Vice Chancellor Research and Innovation, University of Leeds, said: "We are delighted to be part of this Development Network collaborating with UKRI Future Leaders Fellows to support and build our shared vision for the future of the UK Research and Innovation landscape."
Taking on global challenges
The University of Leeds is a leader in addressing global challenges and ranks in the top three UK universities for global funding success.
The new Future Leader Fellows join 11 other Leeds researchers in the scheme, demonstrating Leeds' reputation as a place for world-leading researchers making a significant impact in their chosen fields.
Leeds has received more than £45 million from the Global Challenges Research Fund (GCRF) over the last five years and supports more than 70 GCRF research projects across 30 different countries.
The university has built links with academics in the developing world, investigating the big issues facing the world such as climate change and resilience, pollution and environmental degradation and clean water, disease and improved health.
Read more about the University's GCRF projects and discover the University's global presence and research and innovation excellence.
Further information
Main picture: flflflflfl on Pixabay
For additional information please contact University of Leeds press officer Lauren Ballinger at l.ballinger@aleeds.ac.uk.
For further information regarding UKRI, contact media managers Hilary Jones at hilary.jones@ukri.org and 0203 960 7167, or James Giles-Franklin, at james.giles-franklin@ukri.org and 01793 234170.