Outstanding achievements of University of Leeds staff recognised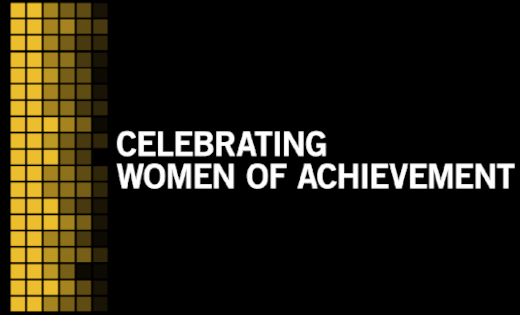 The outstanding achievements of 28 colleagues, including Dr Rebecca Thompson and Professor Lisa Collins from the Faculty of Biological Sciences, have been recognised during a special online ceremony.
Vice-Chancellor, Professor Simone Buitendijk, provided a welcome and introduction at this year's Women of Achievement Awards, which were co-hosted by Professor Louise Bryant, University Academic Lead for Gender Equality, and Gillian Neild, Co-Chair of the Women at Leeds Network.
Held for the sixth time, the awards aim to acknowledge and celebrate women who share a common commitment to excellence and have performed outstandingly in their fields, whether this be in research, student education or student experience, scholarship, international strategies, leadership of key University initiatives, or supporting administrative and technical activities.
The awards highlight the significant contributions and impact the recipients have made across the University and beyond.
This year's Women of Achievement
Dr Rebecca Thompson is Head of Research Facilities in the Faculty of Biological Sciences and Deputy Director of the Astbury Biostructure Laboratory Electron Microscopy facility.
Rebecca has established operations for a world-class structural biology centre via the University's £17m investment in the Astbury Biostructure Laboratory. She has built an outstanding team of scientists that have transformed research capabilities within the Faculty of Biological Sciences and the Astbury Centre, supporting world-class, international, collaborative research and delivering training to hundreds of researchers.
Professor Lisa Collins FLSW, FRSB, FRSS is Professor of Animal Science, N8 Agrifood Chair in Agricultural Systems, Head of the School of Biology, Academic Director of the National Pig Centre, and Director of the Smart Agri-Systems research initiative at the University of Leeds.
Her research focuses on the development and application of smarter agricultural systems through multi-disciplinary approaches including technology development and connectivity, systems modelling and data analytics. She has a passion for technological innovation and solutions-focussed research in partnership with end-users.
Professor Collins is an experienced public communicator of science, regularly presenting invited public lectures including at the Royal Institution and in national theatres. Her work regularly features in national and international news media in all formats. In 2021, she is the British Science Association President for Agriculture and Food.
Professor Anwesha Sarkar (School of Food Science and Nutrition)
Dr Catherine Davies (School of Languages, Cultures and Societies)
Catherine Lorigan (Student Education Service)
Dr Claire Savy (Institute for Fluid Dynamics and Centre for Doctoral Training in Fluid Dynamics at Leeds)
Farhat Yaqoob (Student Education Service)
Dr Fozia Bora (School of Languages, Cultures and Societies)
Fridey Cordingley (Communications)
Dr Gehan Selim (School of Civil Engineering)
Professor Helen Gleeson (School of Physics and Astronomy)
Honorary Clinical Associate Professor Helena Marzo-Ortega (School of Medicine)
Professor Iyiola Solanke (School of Law)
Jenny Brady (Leeds Institute for Teaching Excellence, Student Education Service)
Jo Hynes (Estates and Facilities, Facilities Directorate)
Professor Kate Dossett (School of History)
Dr Lisa Marshall (School of Food Science and Nutrition)
Professor Louise Bryant (Faculty of Medicine and Health and Academic Lead for Gender Equality)
Louise Heery (Research and Innovation Service)
Dr Michelle Morris (Leeds Institute of Data Analytics)
Dr Rachael Spraggs (Institute of Applied Geoscience, School of Earth and Environment)
Dr Rasha Kadry Soliman (School of Languages, Cultures and Societies)
Ruth Buller (Professional Services, Human Resources)
Sally Rose (Staff Counselling and Psychological Support Service)
Professor Sarah Waters (School of Languages, Cultures and Societies)
Stella Foster (School of Chemical and Process Engineering)
Sue Green (Deputy Director, Residential Services)
Dr Elizabeth Yi Wang (International Business Division)
Inclusive culture
Professor Buitendijk said: "The 2021 Women of Achievement Awards was a great opportunity to celebrate the talent and contribution made by women across the University and I am very proud to be working alongside our 28 celebrants.
"It is incredibly important that we remain committed to promoting a community of compassion and respect, where all of us can succeed. We need to work together to ensure that our University values and encourages equality and recognises and embraces the importance of diversity and inclusion.
"The past 12 months have been extremely challenging in many aspects, but as this year's ceremony highlighted, we have a strong, dependable and committed team of individuals who strive to make their students' and colleagues' experiences better.
"I look forward to celebrating more achievements and contributions in the year to come, and wish to extend a personal thanks to each of the celebrants for their dedication and hard work."
The women receiving awards were all nominated by their peers, and are once again drawn from across the University, from a range of academic and professional colleagues, highlighting how excellence is being achieved throughout the institution.