Graduate success stories: Celebrating our alumni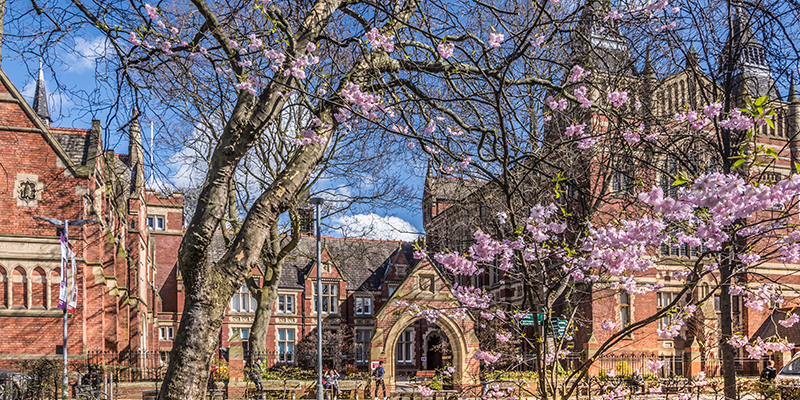 Huge congratulations go to two of our Faculty of Biological Sciences alumnae Rachel Coneys and Jess Buttress who have both recently won awards for their outstanding achievements.
Jess, who graduated from Leeds with a 1st in Pharmacology this summer, was awarded the British Pharmacological Society 'BSc Pharmacology Prize.' Jess tested the hypothesis that inhibitors of histones deacetylases reduced the activity of NF-kB in microglia cells to reduce their activation for her laboratory-based research project, a novel hypothesis, not previously tested, that involved very technically challenging experiments from which Jess was able to produce excellent data.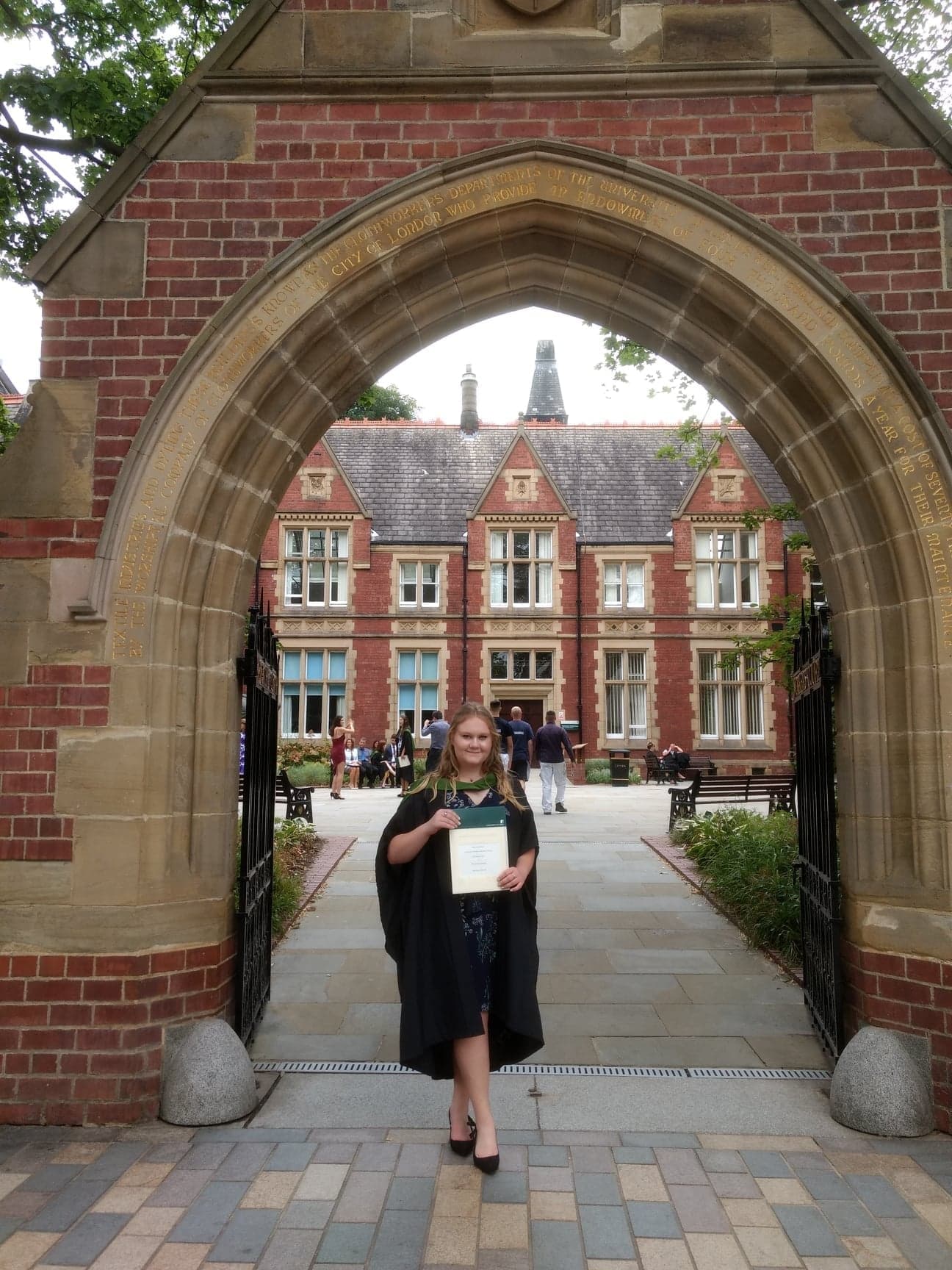 Nominated by the Faculty, the following is part of the case we made for her nomination, "Jessica Buttress scored the highest overall degree classification mark of her BSc Pharmacology cohort (graduating 2017-18) and scored 1st class marks in all of her final year modules – indeed, she has been an excellent student throughout her studies, scoring 1st class marks in 340/360 credits. Jess also completed a highly successful industrial placement year at the pharmaceutical company Novartis, working at their site in San Francisco, USA. She was a highly valued member of the immunology drug development team and developed and optimised several key assays and molecular cloning techniques that have since been adopted by the company. In the words of her company supervisor: "Jess was a pleasure to have here, great to interact with, eager to learn and enthusiastic, a fast learner and an excellent team player". Overall, Jess is an outstanding student - a credit to herself and the University, and very worthy of the BSc Pharmacology prize."
Asked how she felt about winning the prize, Jess said, "I felt immensely honoured to be recognised and nominated by my University for this award, and even more so to win as the BPS is such a prestigious society. A definite highlight of my course at Leeds was my industrial placement year, where I interned at the Novartis Institute for Biomedical Research in California. This experience improved my independence both in and out of the lab, and allowed me to gain skills far beyond the scope of any I had previously learnt. It was also an incredible opportunity to explore a different country and over the year, I made both friends and contacts for life."
Rachel was awarded the British Neuroscience Association Undergraduate of the Year Award. The British Neuroscience Association (BNA) awards just one undergraduate prize to student BNA members every year!
Asked how she felt about winning this prestigious award, Rachel, who graduated from University of Leeds in July of this year with a degree in Neuroscience, said, "I'm really happy and grateful to have been awarded this prize. I thoroughly enjoyed my time at Leeds, and I was fortunate enough to have had Professor Ian Wood as my research supervisor, who really encouraged and helped me progress. The opportunities available at Leeds such as the summer research projects, getting involved with online neuroscience blogs and neural networks really helped me engage with neuroscience further and feel these extra projects helped me win."
Congratulations, Jess and Rachel!