Professor lobbies at Davos summit for a better global food system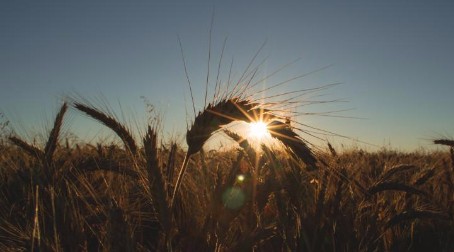 The global food system needs to be made more equitable and sustainable, according to a University expert who is lobbying senior politicians and business figures this week.
Professor Tim Benton, from the Faculty of Biological Sciences, is giving several presentations at the World Economic Forum in Davos and meeting international decision makers, to raise the profile of what he says is one of the biggest challenges facing the 21st century world.
Until last October, Professor Benton was the UK's Global Food Security Champion, with a remit to highlight the challenges of feeding the growing world population and to minimise its environmental impacts.
Professor Benton has argued that to create a sustainable, nutritious and equitable food system will require a transformation in the way we both grow and consume food.
During the three-day forum, attended by world leaders including Prime Minister Theresa May, outgoing US Vice-President Joe Biden and China's President Xi Jinping, Professor Benton will explain how systems could be improved.
Attending the summit as a representative of the World Economic Forum's Global Future Councils, he will be sharing the findings of a new report he has contributed to Shaping the Future of Global Food Systems: A Scenarios Analysis.
The report explores how food systems might evolve over future decades, and the need to provide sustainable, healthy diets for all. It presents a number of scenarios to encourage discussion about how the way food is produced and consumed could change, and about how events and decisions now could aid, or prevent, more positive outcomes.
Professor Benton said: "I have been presenting to politicians, business people and leaders in the finance and industry sectors to help shape how governments and organisations act, to make the food system more equitable and better at providing health and sustainability.
"We cannot afford to sit by and be neutral on this issue. The world's population and its economy is growing, which creates demand. Fulfilling demand by growing the wrong sort of food, particularly calorie-rich but nutrient-poor crops, in the wrong sort of way, may make profits, but in the long run will not create a food system that provides healthy, sustainable food.
"We need to face up to the severe environmental challenges of the 21st century, understand how we can cope with climate change and reduce carbon usage – and not by simply using more land. My interests focus around how we can do this most sustainably."
During the high-profile event in Davos, Switzerland, Professor Benton is presenting on the need for food system transformation to a group of senior executives and politicians, speaking on the subject of climate and food, to audiences including former US Vice-President Al Gore, discussing the merits of agricultural innovation with major investors, as well as taking part in discussions and debates on themes related to his research.
Following the end of his five-year term as Global Food Security Champion, Professor Benton has now returned to the University of Leeds to continue his research into food security, population, evolutionary and conservation ecology.
He has also taken up a University-wide role as Dean of Strategic Research Initiatives. In addition, he is a Distinguished Visiting Fellow at the Royal Institution of International Affairs at Chatham House, where he is working on how to deliver sustainable, resilient food systems.
Further information
Journalists wishing to interview Professor Benton can contact him via Peter Le Riche, Media Relations Manager, on 0113 343 2049 or email p.leriche@leeds.ac.uk