Former Student's research is helping National Park fight global warming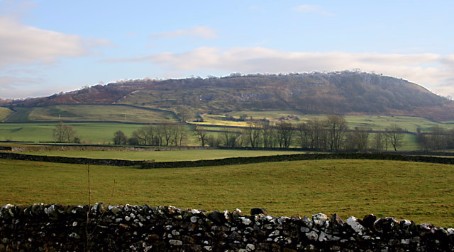 A former MSc student of the Faculty of Biological Sciences has helped the Yorkshire Dales National Park with its tree planting strategy.
Micah Duckworth's MSc Biodiversity and Conservation dissertation project was a project which digitally mapped native woodland habitats across the National Park. Its findings suggests that the trees planted in the Yorkshire Dales National Park during the past 20 years will help woodland species adapt to global warming.
When asked about his work and its importance, Micah, who is now working as an ecology lecturer at Askham Bryan College stated that "The climate is warming and some species may need to colonise more northerly areas to survive. The question is, how ready is the Yorkshire Dales to help threatened woodland species? The answer is encouraging."
The research project used an innovative new modelling tool developed by scientists at the University of Liverpool called Condatis. The tool treats each patch of woodland on the map as a conductor in an electrical circuit. Then fires a virtual voltage through the landscape, resulting in maps which showed how potentially "conductive" it was for wildlife. It also shows which woodland patches would provide the greatest benefit to the "flow" of animals.
When asked about the impact, the National Trust's Ecologist, Frances Graham, said: "The National Trust is working hard to restore and create woodland habitats on appropriate sites in the Yorkshire Dales. We are delighted that this research endorses the approach of our Woodland Strategy and significant recent gill plantings in Langstrothdale. Condatis gives us another valuable tool to target our conservation effort for multiple benefits. We will continue to work closely with the Yorkshire Dales National Park Authority to further increase the connectivity of our woodlands."