The Astbury Centre for Structural Molecular Biology welcomes new Director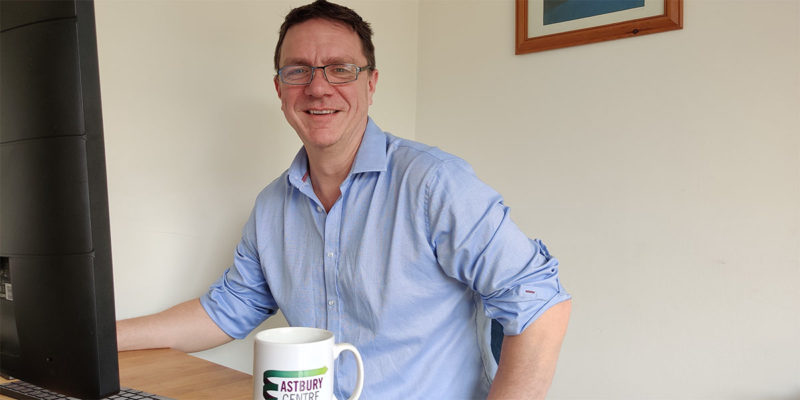 Professor Neil Ranson has been appointed Director of the Astbury Centre for Structural Molecular Biology.
Professor Ranson joined Leeds as a University Research Fellow in 2002 and has been a member of the Astbury Centre ever since.
Professor of Structural Molecular Biology, Professor Ranson has helped establish the University as a major force in using cryo-electron microscopy for structural discovery. Professor Ranson works widely across several areas in protein aggregation and disease, membrane biogenesis and in structural virology.
Professor Ranson said: "I'm absolutely delighted to get the chance to help take Astbury into the future. There are lots of things to do. I think it's a period of big change in the University, so there are challenges to be faced, but I'm really excited about the opportunity and about the science will do."
In terms of priorities, Professor Ranson said: "I'm looking forward to building an even more vibrant community, working across disciplines to tackle the toughest problems in biological and biomedical discovery science." 
Our mission statement is to understand life in molecular detail. We're heading into a world where research becomes more challenge-led. Our view is that interdisciplinary research, where people can work across disciplines and without boundaries is the secret to making rapid progress in challenge-led research.
"The Astbury Centre has been around for more than 20 years now and it exists exactly for the purpose of forging networks between scientists in different disciplines with that common interest in understanding life in molecular detail."
Professor Ranson acknowledged the collaborative work the centre is doing across local, national and international levels, with academics, industry and clinicians. He emphasised: "We are open to doing the best science with the best scientists around the world".
Asked about upcoming projects, Professor Ranson mentioned: "At the moment, one of the things we're most scientifically excited about understanding the dynamic molecular mechanisms that underpin disease, so understanding how proteins change conformation with time and space in the cell"
The Centre is a major hub for research and training in structural molecular biology in its broadest sense. The centre hosts a Wellcome Trust-funded 4-year PhD programme (The Molecular Basis of Biological Mechanisms) and is centrally involved in a BBSRC-funded PhD programme (Mechanistic Biology and its Strategic Application). A thriving community of independently funded research fellows also add to its outstanding research team.
Professor Ranson added: "We have members from seven different schools contributing to vibrant student education in the programmes at those schools run across the University. I think the real power of interdisciplinary research is that it speaks exactly to the needs of students – understanding how interdisciplinary research is done. As a Russell Group university, the teaching is directly informed by the cutting-edge science that our members are doing."
The Astbury Centre for Structural Molecular Biology (ACSMB) at the University of Leeds brings together over seventy academic staff from three faculties – biological sciences, physical sciences and medicine – who share the common goal of using experiment and simulation, developing new methods and approaches, and combining different techniques that span the disciplines to promote world-class interdisciplinary research to understand macromolecular behaviour in health and disease.