The world is waiting for you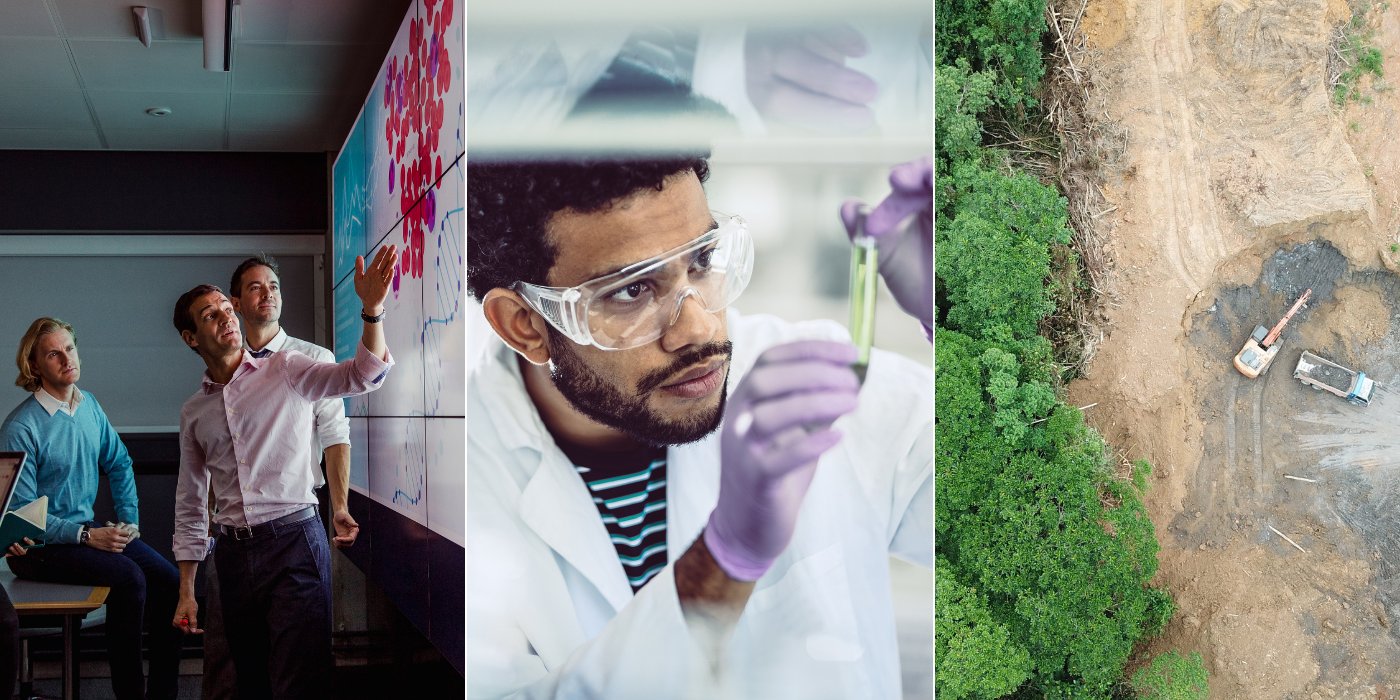 Tackle global challenges with our new Masters degrees.
We're excited to announce the launch of three new Masters degrees, specifically designed to combat global challenges such as biomedicine and health and ecology and conservation, equipping you with the skills you'll need to turn knowledge into impact.

Turn scientific discoveries into commercial products with this interdisciplinary Masters delivered in partnership with Leeds University Business School, a world ranked, triple accredited business school.
Open to a diverse range of students who have backgrounds in biology, biochemistry, health, natural sciences, medicinal chemistry and bioengineering, this industry-facing biotechnology Masters programme has been designed to tackle the enterprise skills gap in the bioscience graduate jobs market. You'll be equipped with both the scientific understanding and the skills necessary to turn lab-based inventions and knowledge into 'impact' in the form of commercial enterprises and socially useful products.

The use of pharmaceuticals to treat contemporary global and regional health issues, such as obesity, malaria, tuberculosis or cancer, requires the combined effort of multiple areas of science and medicine alongside the commercial sector. Now, more than ever, we need well-trained cross-functional specialists willing to work towards a positive impact on society by finding and developing new medicines to help treat disease.
MSc Drug Discovery and Development will offer you exposure to a range of fields spanning the pharmaceutical industry, including pharmacology, biochemistry, chemistry, clinical research, and pharmaceutical commercialisation. With a wide range of modules to choose from, you can choose a specialisation pathway based on your interests, offering you the opportunity to focus on aspects of medicinal chemistry, molecular pharmacology and preclinical/clinical drug development.
Have a positive impact on society by discovering new medicines that will improve lives.

Solutions to the global biodiversity crisis require an appreciation of the ecological, social, economic, political, and ethical aspects of environmental challenges that influence the way in which we go about conserving the natural world.
Taught by experts in the area of global conservation science and management, this course will provide you with a strong interdisciplinary background in managing biodiversity and natural resources with a focus on aspects such as social, economic and policy. You'll be trained in the technical, scientific areas of biodiversity conservation, and in the broader ethical and social issues that are part and parcel of conservation action on the ground meaning you'll graduate ready to engage with all aspects of conservation work at a leadership level.
Become an ecological change maker with the new MSc Global Conservation Science.
Further information
Contact the Faculty of Biological Sciences postgraduate admissions team by emailing fbspgt@leeds.ac.uk.