Dr Qian Wu wins 2021 Rising Talent fellowship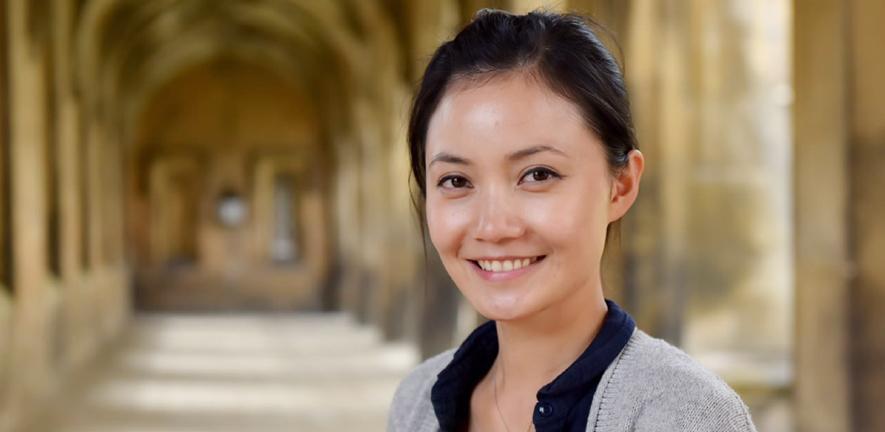 Dr. Qian Wu from the Faculty of Biological Sciences has been announced as a L'Oréal-UNESCO UK and Ireland for Women in Science 2021 Rising Talent Fellow.
The programme, a partnership between L'Oréal UK & Ireland, the UK National Commission for UNESCO and the Irish National Commission for UNESCO, with the support of the Royal Society, offers grants to promote, enhance and encourage the contribution of women pursuing their research careers in the UK or Ireland. In 2021, five awards of £15,000 were granted to outstanding female postdoctoral researchers, and have been designed to provide practical help for the winners to continue in their chosen fields.
Dr Qian Wu is a structural biologist studying DNA repair. Dr Wu received her PhD from Professor Sir Tom Blundell's group in the Department of Biochemistry at the University of Cambridge. She is currently a University Academic Fellow in the School of Molecular and Cell Biology at the Astbury Centre for Structural Molecular Biology at the University of Leeds.
Dr Wu's research aims to understand the molecular mechanism of DNA repair for double-strand breaks and develop protein tools that enable us to investigate the regulation of repair pathway choice.
"Science is essential in order for the world to rise to the challenges that we are currently facing and addressing the current under-representation of women in the scientific community can positively impact the research that will help tackle these challenges. The outstanding women we recognise today through the For Women in Science UK and Ireland Rising Talent programme are exceptional in their respective fields and are shaping the future of more inclusive research," said Thierry Cheval, L'Oréal UK and Ireland, Managing Director.
"Congratulations from the UK National Commission for UNESCO to the 2021 Rising Talents, whose exceptional research is vital in helping to solve the great scientific challenges of our time. We are proud to work with L'Oréal to empower more women scientists to progress their research careers, recognise their incredible contributions and push for a more inclusive sector. We hope that these remarkable researchers will encourage more girls and women to pursue a STEM career in the future." said James Bridge, UK National Commission for UNESCO, Chief Executive Officer and Secretary-General.
Congratulations to the 2021 Rising Talent Fellows:
Life Sciences: Dr Qian Wu (University of Leeds)
Engineering: Dr Claudia Contini (Imperial College London)
Mathematics and Computer Science: Daria Frank (University of Cambridge)
Physical Sciences: Dr Jessica Wade (Imperial College London)
Sustainable Development: Dr Michelle Browne (Trinity College Dublin)
The L'Oréal-UNESCO UK and Ireland For Women In Science programme was launched in January 2007. The Fellowships are run in partnership with the UK National Commission for UNESCO and the Irish National Committee for UNESCO with the support of the Royal Society. Over 3,000 women from 117 countries have been recognised for their research and received funding to further their studies since the global programme was founded in 1998.
The 2022 UK and Ireland Rising Talent programme will open for applications in December 2021: https://www.forwomeninscience.com/