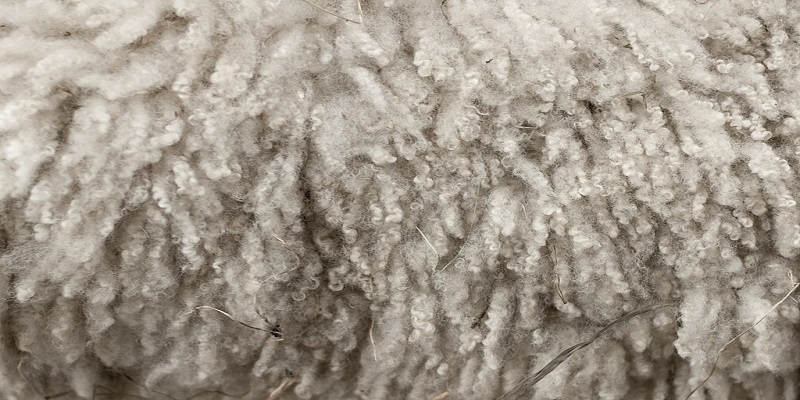 Experts in the field of land management and carbon sequestration highlight wool's unique properties and the positive pastoral contribution sheep can make to the continued wellbeing of the planet.
University of Leeds experts have taken part in a short documentary produced with His Royal Highness The Prince of Wales for the Campaign for Wool.
Sustainability is a key challenge in tackling environmental damage. Many commonly used human-made materials do not naturally break down and end up in landfills for generations. Wool has a wide range of uses, including clothing, insulation and carpets. It is one of the best performing and ecological fibres, but it is only 1% of the global fibre market.
Properly managed land for sheep can also help in the fight against climate change.
The documentary highlights wool's renewable and biodegradable end of life attributes and the contribution the fibre makes to the circular economy. It also explains how grazing animals, particularly sheep, can have a positive impact on soil health allowing for better carbon sequestration - the process of capturing and storing atmospheric carbon dioxide.
Professor Steve Banwart from the School of Earth and Environment and Director of the Global Food and Environment Institute features in the film explaining the importance of cultivating good soil and how properly managed grazing animals help keep soil undisturbed.
Dr Henry Greathead, from the School of Biology and part of the Global Food and Environment Institute, also features discussing how sheep production of methane is part of a natural cycle.
The film targets the general consumer as well as environmental experts, farmers, trade, retail buyers, educational networks and influencers. The campaign aim is to caution consumers about the long-term impact of plastic and human-made materials' short term uses as well as promote wool as a viable sustainable textile option.
Further information:
For more information about the University of Leeds contact media relations manager Anna Harrison via a.harrison@leeds.ac.uk
Visit the Campaign for Wool website for more information on wool.