Faculty of Biological Sciences delivers world-leading research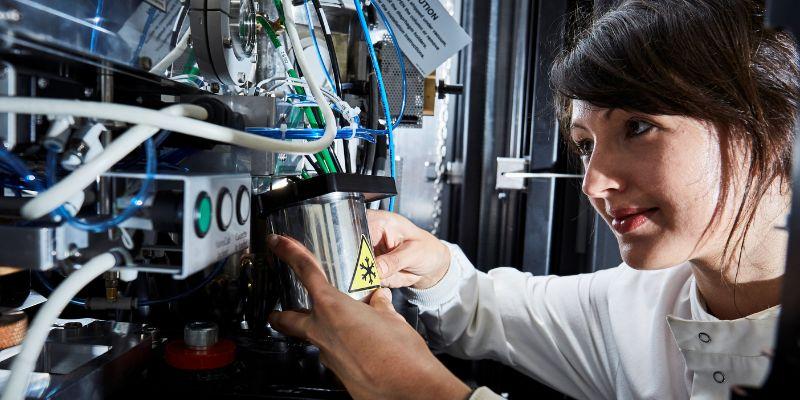 The Research Excellence Framework (REF) 2021 has emphasised the interdisciplinary nature of research within the Faculty of Biological Sciences (FBS).
Our academics were returned in four different Units of Assessment (UoAs), with the majority in UoA5 (Biological Sciences) and UoA24 (Sport and Exercise Sciences, Leisure and Tourism). In these two UoAs, at least 88% of the research submitted was judged as "world leading" or "internationally excellent".
As a collaborative Faculty working across multiple disciplines, it is incredibly encouraging to see that the breadth and depth of our research has been recognised by a panel of experts. Thanks and congratulations to all our researchers and professional services staff for their continued hard work.
The REF 2021 results are testament to the ability of FBS to attract world-class talent and also how it fosters an environment that supports these researchers and their research ambitions. Our results reflect the supportive nature of our Faculty for both staff and students to achieve their full potential.
Our positive research culture is enhanced by strong support of our early career researchers, combining start-up funding, free facility access, active mentoring by an experienced member of staff and recognition of success.
Furthermore, our commitment to equality, diversity and inclusion to support all of our staff regardless of their status was recognised by the excellent scores, with many initiatives such as our campaign to represent the diversity of staff and students under the slogan FACES OF FBS and Wellbeing Works, a peer support initiative run for, and by, PhD students.
It is clear FBS researchers undertake a significant amount of genuinely world-leading and world-changing research at the University. The majority of research publications (outputs) submitted were rated as either "world leading" or "internationally excellent" (86% (UoA5) and 92% (UoA24)).
Combined with our excellent research facilities, our academics have seized the opportunity to enhance the impact of our research through collaboration and contribution to the wider research community including the health sector, industry, policy makers and learned societies across the world.
This wide range of external partners enables researchers in FBS to translate their research into real world solutions. This is reflected in the diversity of our submitted impact case studies, from biosecurity of invasive non-native species through to novel treatments enabling paralysed people to walk again. View example case studies of Leeds research submitted for REF 2021.
We look forward to building on these successes, and delivering fundamental and challenge-led research to address local, national and global challenges.
Further information
For media enquiries contact University of Leeds press office via pressoffice@leeds.ac.uk.
View the University of Leeds' results for all units of assessment.