University of Leeds secures £5.6 million grant to understand new layer of gene regulation by ribosomes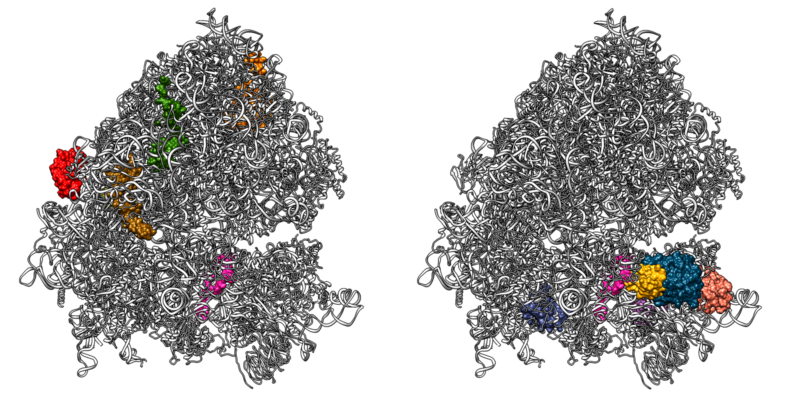 The five-year project will lead to a better understanding of fundamental biochemical processes of gene regulation and will identify new research strategies for tackling cancer and other diseases.
Julie Aspden, Associate Professor of RNA in the School of Molecular and Cellular Biology, Faculty of Biological Sciences at Leeds and principal investigator, said: "The goal of this project is not only to understand how genes are expressed by a new level of regulation but also to reveal patterns of how this occurs across all forms of life."
The research, in collaboration with the University of Nottingham and University of Sheffield, is being funded with a grant from the Biotechnology and Biological Sciences Research Council, a part of UK Research and Innovation.
Why are ribosomes so important?
The expression of genes to generate functional proteins is central to biology. The machine responsible for decoding our genetic code and making these proteins is the ribosome.
Cells contain around 10 million ribosomes to achieve this feat. Regulation of protein synthesis is critical to early development and during viral infection for example, and mistakes in protein synthesis can result in a variety of human diseases, including cancer.
Until recently it was thought that all ribosomes were equal but new evidence suggests that many differences exist between ribosomes. These differences enable groups of ribosomes to decode specific genes, providing an unexplored regulatory layer. These different kinds of ribosomes, termed 'specialised ribosomes', are the focus of the project.
Understanding 'specialised' ribosomes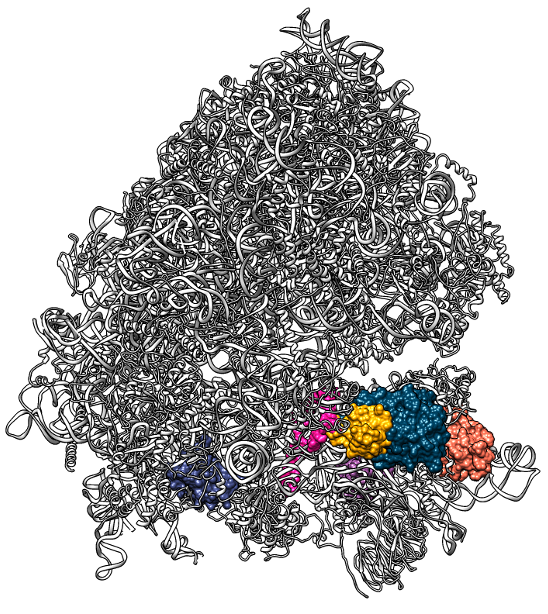 Currently we know little about how these 'specialised ribosomes' target specific genes. This is a particularly challenging problem to tackle because it requires diverse expertise in a variety of complex approaches.
Aspden and colleagues will use a group of diverse models: yeast, insects, plants, human stem cells and viral infection. By understanding specialisation in such different systems they will identify common patterns and therefore unravel the rules which explain the ways in which specialised ribosomes act across life.
They will use 3 different approaches: evolution (what are the common features in different organisms), translation (what genes these different ribosomes decode) and structural (how ribosomes enable specialisation).
Additionally, they will develop novel tools to understand how ribosomes regulate protein production.
Combining molecular evolution and machine learning is powerful, allowing us to extract core features of specialisation, as well as those interesting differences, across eukaryotic life.
This project has the potential to impact understanding of several human diseases. Specifically, there is a family of diseases caused by mutations of ribosome components, ribosomopathies.
Additionally, 'onco-ribosomes' contribute to uncontrolled protein synthesis in cancer and viruses manipulate ribosome composition to enhance viral infection.
The project will provide insight into the mechanisms of these diseases and potential therapeutic targets. This research will also lead to the novel ability to modulate ribosome composition and output with future medical, agricultural, and biotechnological applications.
This is a tremendously exciting opportunity for our collaborative team to make a step-change in our understanding how genes are regulated. This is only possible using such an interdisciplinary approach and long-term flexible funding that BBSRC provides through the sLoLa mechanism.
Collaborative research
In addition to Dr Aspden, the research team includes other investigators based at Leeds who bring a wide range of expertise to the project: Dr Juan Fontana, Dr Anton Calabrese, Professor Adrian Whitehouse, Professor Brendan Davies, from Faculty of Biological Sciences, and Dr Paolo Actis, Faculty of Engineering and Physical Sciences.
Many of the team are members of LeedsOmics and the Astbury Centre, and have been working together to dissect the mechanics of protein synthesis by the ribosome in a variety of species including fruit flies, plants and during viral infection. 
The other two team members are Dr Mary O'Connell, an expert in computational biology and molecular evolution at the University of Nottingham and Dr Emma Thomson, an expert in ribosome biogenesis and mRNA translation at the University of Sheffield.
It will a fantastic opportunity to link up research teams between the Astbury Centre and the newly established Bragg Centre for Materials Research and take advantage of the University investment in bionanotechnology and structural biology research.
The interdisciplinary approach that the team have devised will provide unprecedented training opportunities for the researchers who will carry out this project, since, unusually, they will work simultaneously with model systems from different kingdoms and with different approaches.