Mini meadows project wins Royal anniversary student prize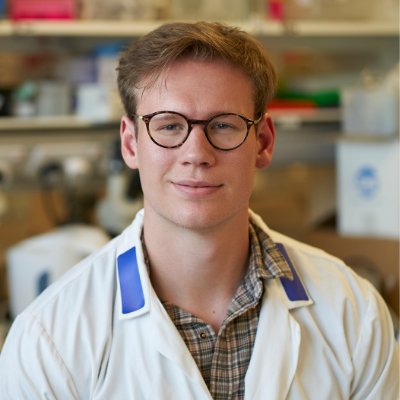 Hassall PHD's work contributes to Royal Anniversary Trust net zero proposal for HE.
A Royal Anniversary Trust challenge to develop a roadmap to accelerate the speed at which the University sector becomes net-zero has been published. The work, titled Accelerating the UK tertiary education sector towards net zero was written by representatives from 21 universities and colleges as part of the Queen's Platinum Jubilee Challenge, which the University of Leeds were part of having won a Queens Anniversary Prizes in 2021.
Professor Piers Forster, Director of the Priestley International Centre for Climate at Leeds and one of the authors of the report said: "This is the first-time the greenhouse gas balance sheet across the sector has been calculated in a consistent way. We now have an evidence-based picture of where we need to urgently target our efforts to ensure we accelerate carbon emission reductions through new ways of working and introducing game changing technologies and ideas."
As part of the net zero project, the University of Leeds were awarded one of the Student Challenge Prizes, given for research that has had impact and public benefit.
PhD Hassall Lab student Seb Stroud won the prize for his work, 'Mini meadows to reduce carbon emissions and increase soil carbon content, while providing a habitat for flora and fauna.'
Describing the work, Seb said, "This project aims to create 'mini meadows' and alter the University's management of its lawns to reduce carbon emissions from the impact of mowing and increase soil carbon content, while providing a habitat for flora and fauna. These rich grasslands will support a host of different plant species, as well as provide feeding opportunities for various invertebrates, and their predators, all while reducing carbon emissions."
A key component of this project is the minimal impact and intervention of the meadow creation, its management has been designed to trail low disturbance methods of meadow production. Seb explained, "We will be using minimal scarification and no soil removal to establish trail plots of semi-natural grassland from a local seed source. This is against best practice; we are interested in how little we can intervene versus what the benefits are."
Speaking about the wider project, Education Secretary Gillian Keegan said: "The fight against climate change is one we will only win if we all work together. The UK's world-leading higher education and further education sectors are creating a pipeline of talent to fill the key skills gaps that will be vital to our national response to climate change. Institutions from across the UK are working together towards our common goal to be net-zero and I am hugely grateful for their work to date."
Kristina Murrin, CEO of The Royal Anniversary Trust, commented: "Our ambition was to bring together the extraordinary winners of the Queen's Anniversary Prizes to collectively tackle a tough shared challenge. The resulting report sets out a clear action plan for the tertiary education sector to accelerate progress to net zero, with recommendations for institutions and government. We are enormously proud of the proposed carbon reporting framework – if adopted sector-wide, this will allow for consistent, transparent, and data-led decision making."
The award will have long lasting effect for both Seb and the University: "It's great to be able to positively influence the campus environment. Having been able to work with various different services and departments here at Leeds has been a great opportunity to engage with all the fantastic academics and support staff we have. I am really looking forward to coming onto campus in summer and seeing the new meadows developing and all the exciting biodiversity they contain."