Leeds academics working with Kazakhstan scientists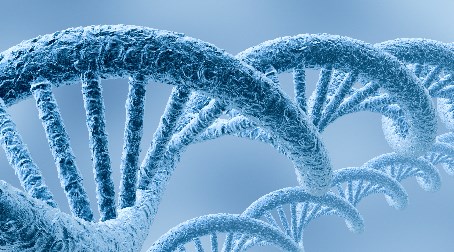 Meeting on next generation DNA sequencing (NGS) and genomics in health, agricultural, ecological and environmental applications in Kazakhstan.
The University of Leeds, UK has won a grant to hold a joint workshop on Next Generation DNA Sequencing technologies with the Institute of Microbiology & Virology, Almaty, under the Newton – Al-Farabi Partnership Programme, a bilateral UK-Kazakhstan programme that forms part of the UK's Newton Fund. The workshop will take place in Almaty 20th-23rd September.
DNA sequencing and genomic technologies are developing at an astonishing rate. They have become fundamental to health research and diagnostics, including genetic disease and cancer, infectious disease, bacterial drug resistance and personalised drug treatments for patients. They are also central to many areas of agricultural, ecological and environmental research and diagnostics.
This workshop will bring together 12 UK researchers using NGS and genomics in different fields and 30 Kazakh scientists
The aim is to fostering links that will help develop genomics research in Kazakhstan, identify new opportunities for collaborative research projects between the UK and Kazakhstan and to promote career development of young scientists.
Overall we hope this will promote the ability of Kazakh scientists to apply cutting edge NGS/genomics techniques in health care, agricultural and environmental endeavours and to support new biotechnology enterprises.

The Newton – Al-Farabi Partnership Programmeis financed jointly by the governments of the UK and Kazakhstan and aims to develop existing contacts and build strong, sustainable, systemic relationships in research and innovation. It works with government bodies, research organisations, universities and businesses to support Kazakhstan to achieve its development goals. The Programme is coordinated by JSC Science Fund, for Kazakhstan, and the British Council, for the UK.
Dr Kobey Karamendin from the Institute of Microbiology & Virology, co-organiser of the meeting said "This workshop has generated a tremendous amount of interest in the Kazakh research community, and provides a wonderful opportunity for us to build new links and collaborative projects with UK genomics researchers". Dr Simon Goodman from the University of Leeds added, "All the UK participants are very excited to be able share their research experience with Kazakh colleagues, and are looking forwards to finding out more about the potential for joint projects. We are very grateful to the Newton – Al-Farabi partnership Programme for their support".
Jim Buttery, Director of the British Council Kazakhstan, said: "TheNewton – Al Farabi Partnership Programme allows us to use the UK's strength in research and innovation to promote the economic development and social welfare of Kazakhstan. I would like to offer my congratulations to the winners of the grant and I wish them all the best for a successful workshop. Ihopethatthisworkshop is the start of along and productive collaboration between the two partner institutions."
Amandyk Tuleshov, Chair of JSC Science Fund, said: "Participation in large-scale research projects on strategically important themes which encourage Kazakhstani researchers to integrate with the international scientific community was one of the main priorities set out by President Nazarbayev in his message to the people of Kazakhstan. We are doing everything in our power to enable scientists and researchers from across Kazakhstan to take part in the activities of the Newton – Al-Farabi Partnership Programme – and thereby contributing to the strengthening of Kazakhstan's research potential."
For more information on the Newton – Al-Farabi Partnership Programme please visit www.britishcouncil.kz/newton-al-farabi