Celebrating Teaching Excellence within the Cardiovascular Group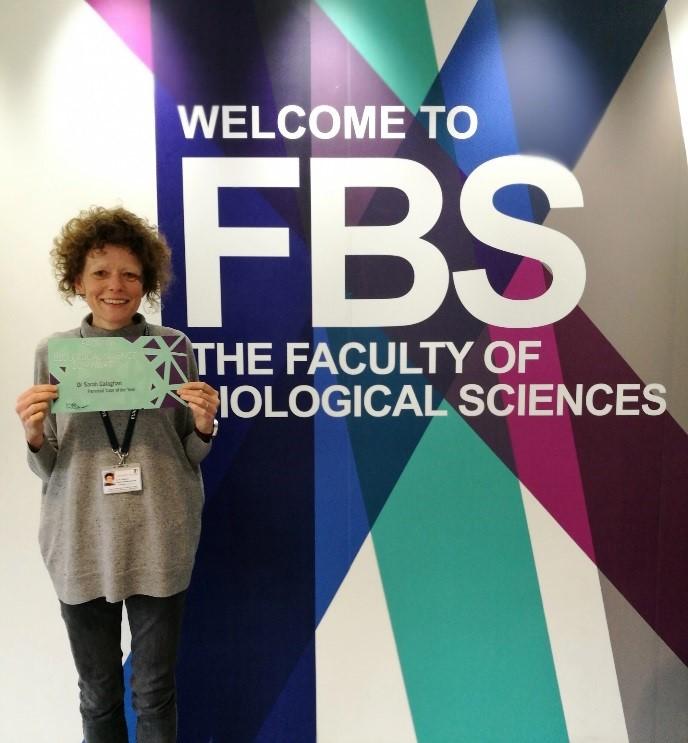 Celebrating Teaching Excellence within the Cardiovascular Group
Congratulations are in order for Dr Sarah Calaghan who won the Faculty of Biological Sciences personal tutor of the year award for 2019.
The Faculty of Biological Sciences 2019 awards for student education was held on Friday 29th March to celebrate and recognise the work of staff and students within the Faculty. Alongside leading the cardiovascular group, Sarah holds various teaching roles across Biomedical Sciences, including that of personal tutor.
This award recognises the hard work that Sarah does as a personal tutor and highlights the impact of student mentoring here at The University of Leeds. Sarah was nominated for her 'kind and supportive' role as a personal tutor, going 'above and beyond for her tutees'.
---
Miriam Hurley
University of Leeds