Northern Cardiovascular Research Group Meeting 2019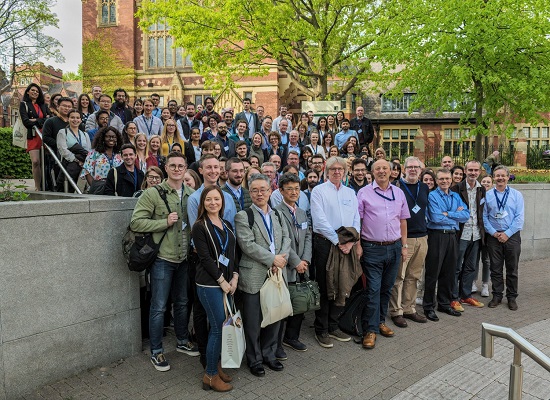 Northern Cardiovascular Research Group Meeting 2019
The first Northern Cardiovascular Research Group meeting was held at The University of Leeds in 1991. This spring our research group, once again hosted the NCRG for their 27th annual meeting. Thanks to the tireless efforts of the meeting's organiser, Dr Hannah Kirton who is an early career researcher within the group, this was a great success.
One highlight of the meeting was a symposium to celebrate the outstanding research career of Professor Clive Orchard, a former Leeds scientist. This session, sponsored by Badrilla, was opened with a spectacular keynote lecture by Dr Ed Lakatta from the National Institute of Health, Baltimore detailing how 'the Smart Heart operates on the Edge of Criticality'. Many of Clive's former colleagues were invited to honour his research legacy, including Dr Fabien Brette from INSERM Bordeaux, Dr Andy James from the University of Bristol, and Professors Mark Boyett and David Eisner from the University of Manchester.
This year's NCRG highlighted two New and Notable platforms, as sponsored by Cairn Research. Dr Izzy Jayasinghe, a lecturer within our research group, opened the meeting with a discussion on the advances of super-resolution microscopy within the cardiovascular sciences. Dr Tom Claydon, a former Leeds PhD student now based at Simon Fraser University in Canada, spoke about the hERG potassium channel as a target for anti-arrhythmic therapy. And in true NCRG tradition we welcomed a host of speakers from our NCRG partner universities, as well as further afield (Japan!).
We thank everyone who attended for making the NCRG a stimulating and informative meeting. Next Spring, the 28th NCRG meeting is to be held at The University of Bradford and we look forward to seeing you there.
---
Hannah Kirton
University of Leeds