Inspiring the next generation: Child Friendly Leeds Live
Summer showers couldn't dampen the day's festivities.
FBS researchers were joined by over 200 aspiring scientists at Child Friendly Leeds last Wednesday (2nd August).
Throughout the day's activities at Millennium Square, Dr Emily Caseley and PhD researchers Izzie Gibson, Kasia Hammond, Emily Rolfe and Rebecca Motley gave attendees an exciting insight into the human body in microscopic detail.
Participants were treated to a range of fun and interactive activities, such as timed games, quizzes and crafts, and learnt how everything we eat, drink and breathe gets to the right part of our body.
Child Friendly Leeds Live is the biggest children's festival in Yorkshire and featured popular children's characters, performers, music and entertainment.
Reflecting on the day, Izzie Gibson, PhD researcher in School of Molecular Biology said:
"Taking part in events like Child Friendly Leeds are fantastic opportunities to bring our protein research to life in a whole new way.
It was so exciting to see the scientists of tomorrow engaging with the work we do every day.
"Even the rain couldn't dampen our spirits!"
Celine Roblin-Robson, Public Engagement Officer said:
"We had such an amazing time at Child Friendly Leeds Live. Our teams of researchers did such a fantastic job at attracting and engaging all ages.
"Taking part in Child Friendly Leeds has given us a chance to share what the University does with a whole new audience. And in doing so we have been able to support the Child Friendly Leeds 12 Wishes- a framework for a city focused on giving children the best childhood possible.
We are really grateful to have taken part.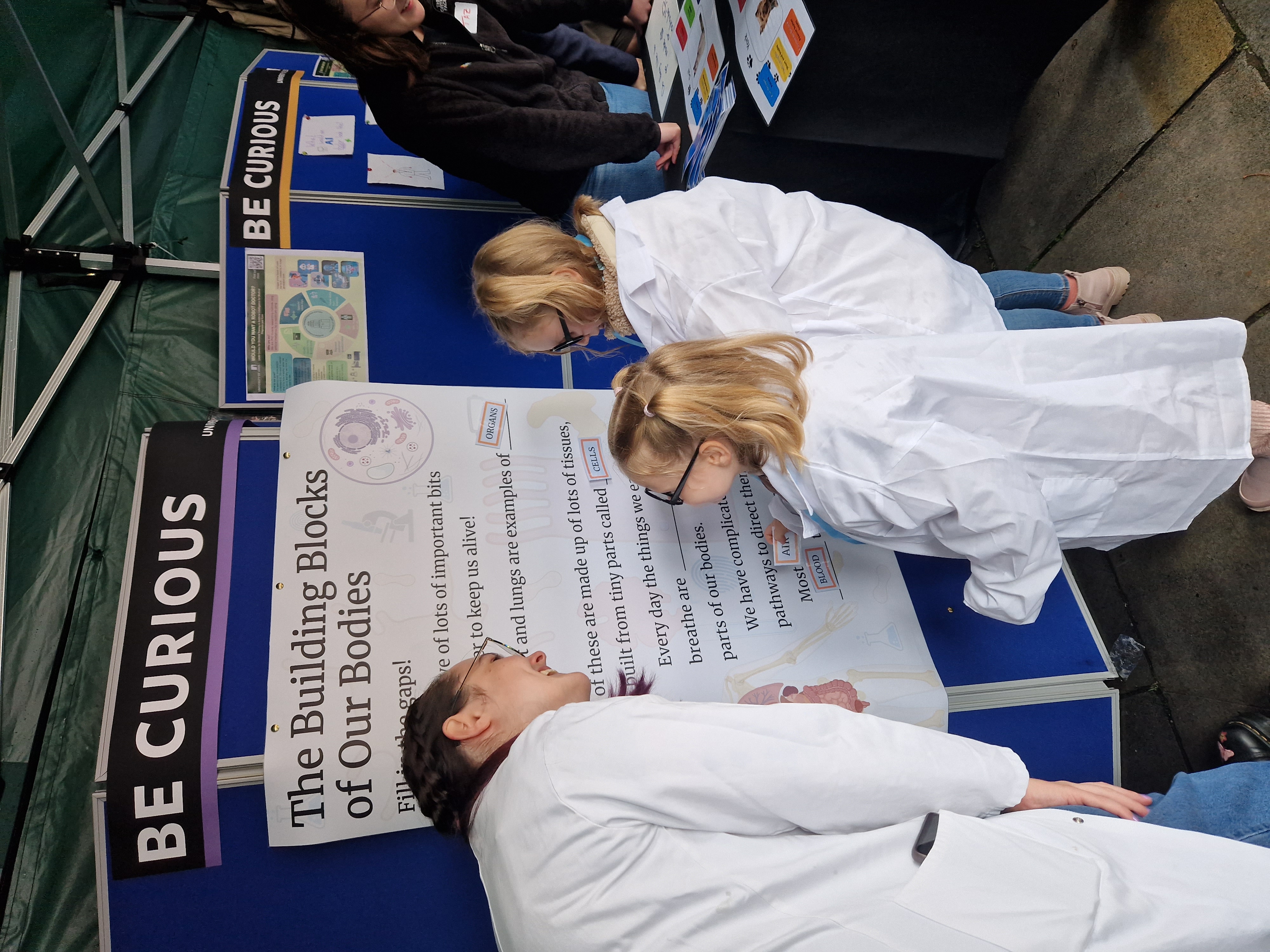 Missed it?
Our researchers can be found at festivals, conferences and events across the country.
This year, you can find them at: